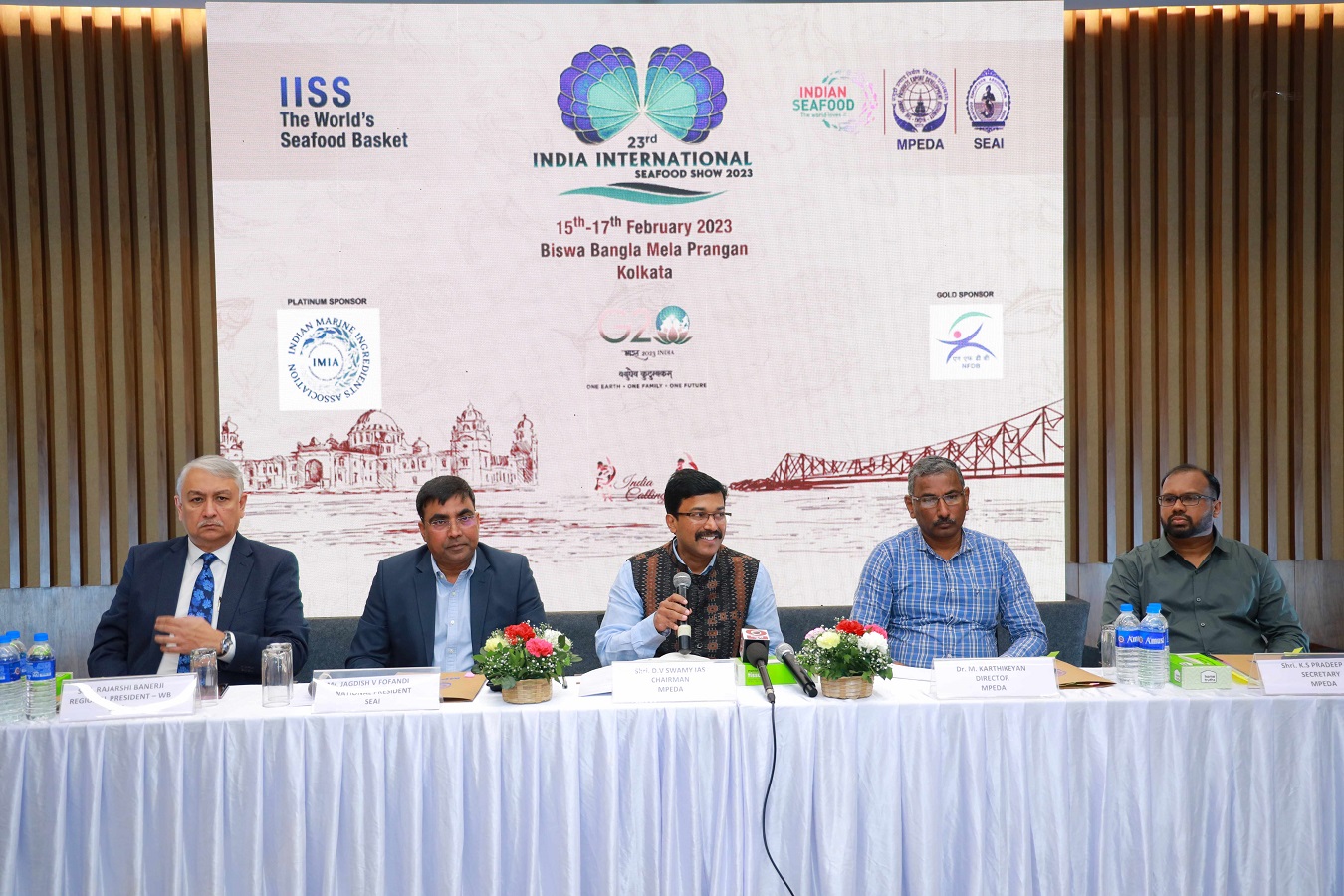 KOLKATA:
India's vigorous attempt to regain buoyancy in seafood exports in the post-pandemic phase, in the face of stiff global competition and a stringent inspection regime imposed by the European Union and Japan on shrimp consignments, will be on full display at the 23rd edition of India International Seafood Show (IISS) in the city from February 15-17.
The biennial showpiece event in the marine sector, organised by the Marine Products Export Development Authority (MPEDA) in association with the Seafood Exporters Association of India (SEAI), will offer a robust platform to various industry stakeholders for inking business deals, forging new contacts, leveraging market linkages, and introducing new technologies and products to the global market.
'IISS, The World's Seafood Basket' is the theme of the three-day event, to be held at the sprawling BiswaBangala Mela Prangan in the city that would be having the conclave after a gap of 16 years.
Union Minister of State for Commerce and Industry Anupriya Patelwill inaugurate the event.
MPEDA Chairman Dodda Venkata Swamy said the conclave would deliberate on measures to boost seafood production in the post-pandemic phase and chalk out an actionable roadmap for hassle-free exports of quality shrimps and other marine products from India.
At a media conference here today,Swamy said several initiatives under the Pradhan Mantri MatsyaSampada Yojana (PMMSY) would promote fish production, thereby increasing the availability of marine products for export. Further, the Production Linked Incentive Scheme (PLIS) for the food sector is expected to realise the mantra "Make in India' with 'Make for World" by enhancing the competitiveness of the seafood processing sector.
This scheme is expected to make Indian manufacturers globally competitive, attract investments and cutting-edge technologies, ensure efficiencies, enhance exports and make the country an integral part of the global supply chain.