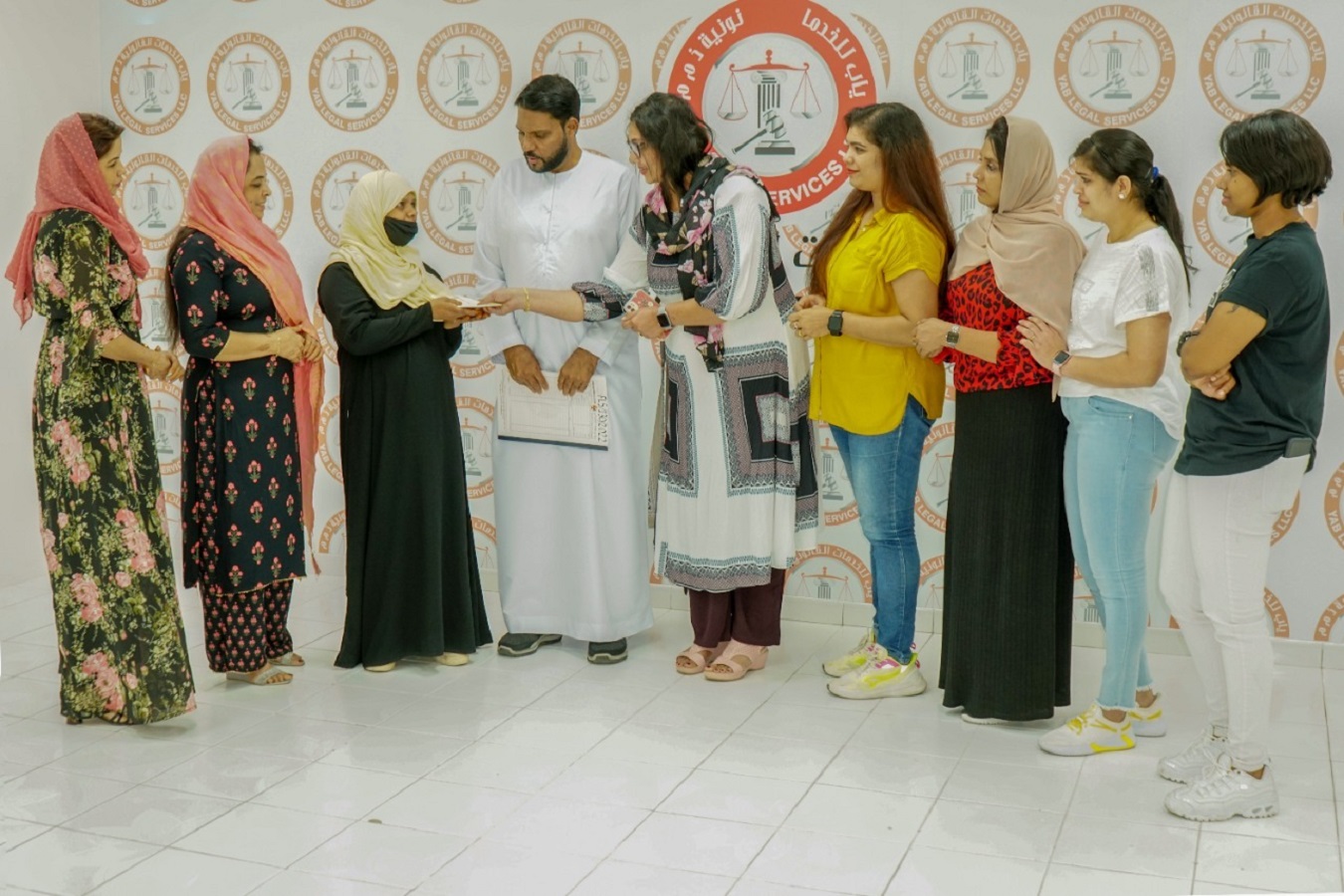 SHARJAH:
Shekina (48), a native of Atholi, Kozhikode, who came to the UAE via Oman after being cheated by an agent, returns home. She was able to reach home with the help of a group of social workers. She arrived illegally in the UAE without passport, visa or other documents and then faced legal problems. She was able to return home after solving their legal problems with the free legal assistance provided by Salam Papinissery, CEO of Yab Legal Services and a social worker.
Shekina, a native of Atholi, arrived in Oman 4 years ago, i.e. 2018, through a local agent. The agent brought her Oman by taking 3 lakh rupees from her saying that it is a free visa.Shekina was brought to Oman by convincing her that she could work in UAE and Oman. When she reached there, she did not get a job. When they contacted the agent, one of his assistants took her to UAE without giving passport or other documents.
Shekina, who knew nothing of the language or the laws here, stayed illegally in the UAE under the false belief of a free visa and worked as a domestic worker. Later she realized the mistake. Shekina approached Salam Pappinissery and after realizing her helpless situation, he took up this case and provided free legal assistance. He then contacted the BLS center and obtained an emergency certificate and later got an out pass with the help of Dubai Immigration.
Sheeja Shefiq and her husband Anwar Shefiq, social workers who came to know about the issue discussed in the live video with Yab Legal Service related to legal aspects. They came forward and offered help including tickets to return home. Later, Shekina was sent home with financial assistance including tickets for women's groups including Dilna, Fazi, Jisha, Manchu, Sajana, Shini and others.