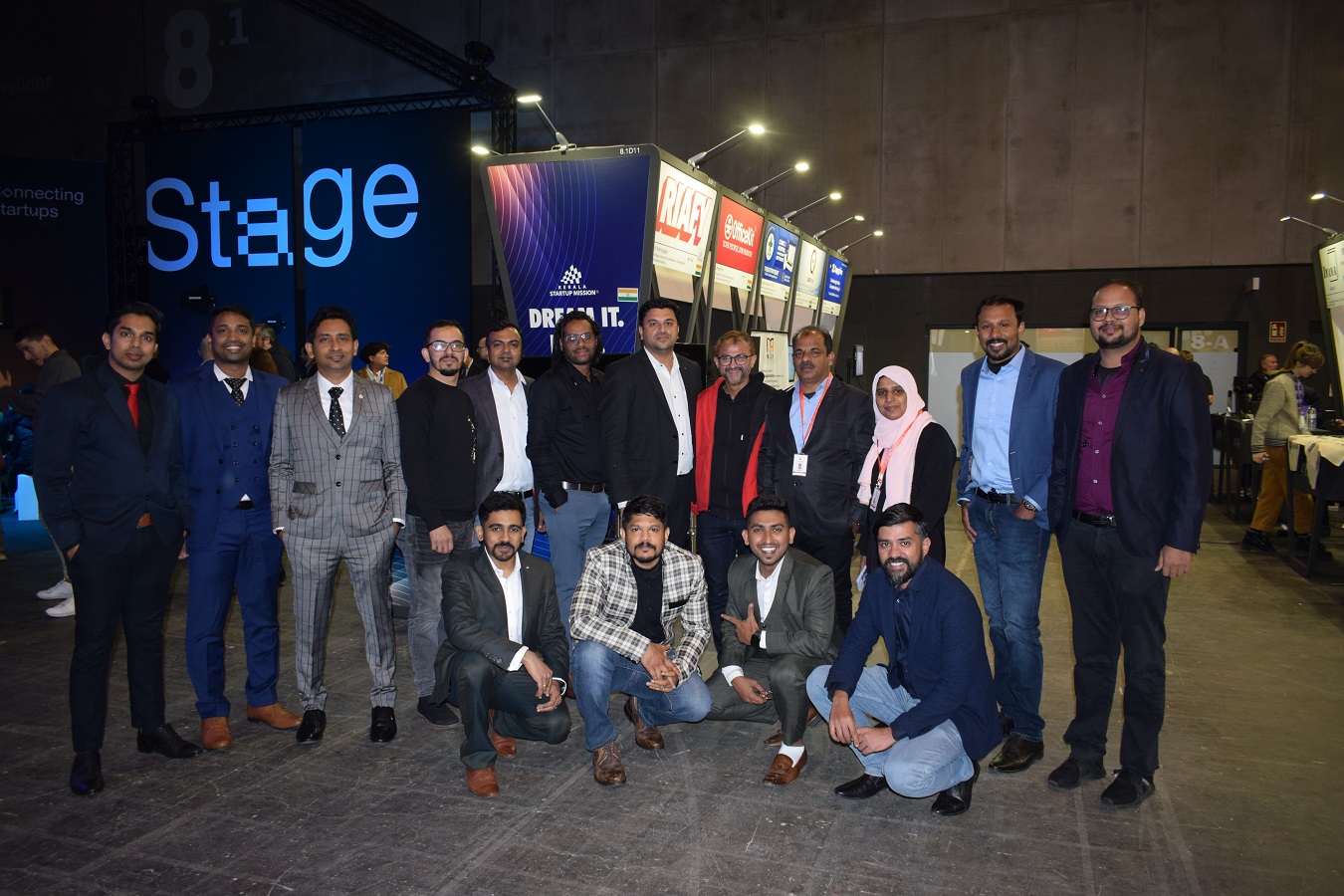 THIRUVANANTHAPURAM:
Kerala Startup Mission (KSUM)-supported startups have made a big impact in Mobile World Congress (MWC) in Barcelona, Spain, receiving a lot of business enquiries and investor connections, besides holding interactions with major players for future collaborations.
Around 10 startups representing KSUM are attending the MWC, the largest and most influential event for the connectivity ecosystem.
Global mobile operators, device manufacturers, technology providers, vendors and content owners are also part of the four-day meet, held at the Fira Gran Via Exhibition Centre in Barcelona from February 27.
KSUM startups attending the annual trade show are Riafy Technologies, Fit InConsultants, Lanware Solutions, Greenads Global, Zappyhire, Quickpay, M2h Infotech LLP, Linsys Innovations, Smartmatrix Global Technologies and Premagic.
They showcased their products and services in the '4YFN' programme, which is the startup event of the world's largest exhibition for the mobile industry. '4YFN' aims to support startups, investors and companies to connect and launch new business ventures together.
Apart from gaining business enquires and investor connections, the startups held fruitful interactions with Invest in Spain and Barcelona Activa, which are the ecosystem stakeholders that connect businesses and investors. Discussions were also held on the onboarding of the startup Premagic to the MWC in future.
Commenting on the participation of startups in the MWC, KSUM CEO Anoop Ambika said KSUM delegation is the sole participant from the country in the MWC and they got a global exposure through it.
"Our startups could explore business opportunities and possibilities of collaboration there. The event witnesses several leaders in the mobile industry, who showcased their most innovative products and make vital announcements," he added.
Senior executives of top global companies, international governments and trailblazing technology businesses converge at MWC to make decisions that may fetch remarkable changes in the mobile industry.
Around 80,000 people from over 200 countries are attending the event organized by Groupe Speciale Mobile Association (GSMA), the global organization that represents interests of mobile network operators worldwide.
The MWC features over 2,000 exhibitors with their latest products to showcase the latest technological innovations in the mobile industry.
KSUM is the nodal agency of the Kerala Government for entrepreneurship development and incubation activities in the state.