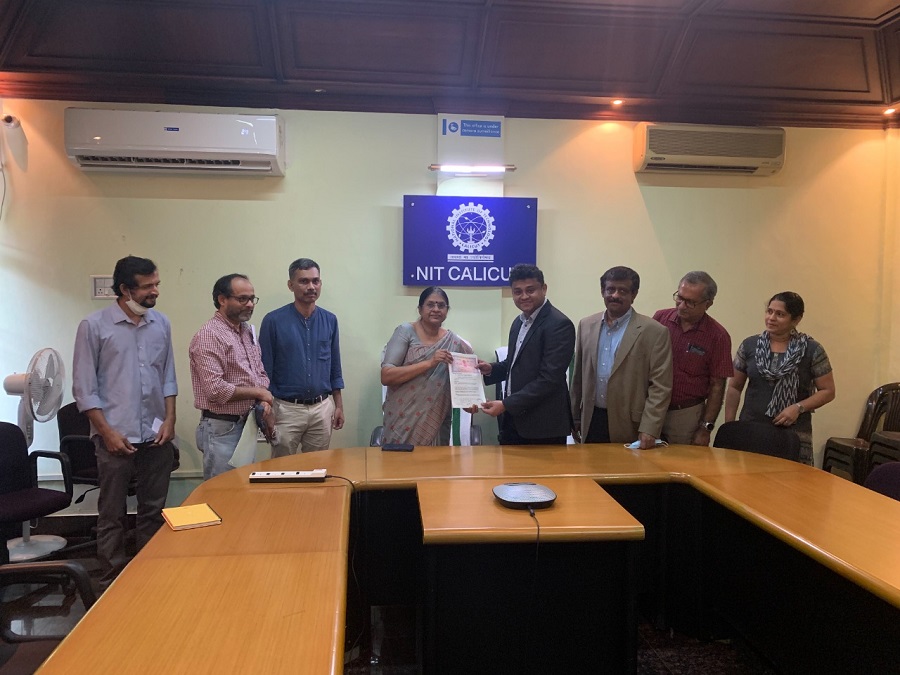 KOCHI:
Tranzmeo IT Solutions under Kerala Startup Mission (KSUM) has tied up with National Institute of Technology Calicut to develop cutting-edge cross-functional technologies in photonics, edge computing and artificial intelligence.
The two parties signed a memorandum of understanding as part of KSUM's Research Innovation Network Kerala (RINK) programme, which is an intervention to connect startups with research institutions to facilitate technology transfer and production besides promote commercialization of technologies from research labs (rink.startupmission.in).
Under the pact, the faculty of NITC will develop photonic-distributed acoustic technology hardware for Tranzmeo. The startup will provide sponsored consulting projects to NITC and engage the institute's students for real-life internship projects in photonics, data science, AI and industrial mathematics, besides invest in potential startup companies in NIT incubator. NIT shall plan to create MTech program in this interdisciplinary arena so as to overall create a world-class Centre of Excellence.
The MoU was signed by NITC Director Prof P.S. Sathidevi and Tranzmeo CEO Safil Sunny. Also present were KSUM Project Director P M Riyas, Tranzmeo Mentor Shilen S., Dean (Research and Consultancy) Dr V. Madhusudanan Pillai, Prof Ravi Varma, Prof P.C. Subramanian of Photonics, NITC TBI CEO Preethi M and Prof P.P. Deepthi of Electronics department.
KSUM is set to explore more possibilities of investing in potential startups.
Tranzmeo, as a startup based in Infopark Kochi, has developed a world-class non-invasive intrusion detection system and has implemented 4,000 km of oil pipelines across India. Hindustan Petroleum is an investor and customer of Tranzmeo. Many oil companies in the country and abroad are conducting pilot projects for the implementation of their pipeline projects.
Tranzmeo's technology can be applied for border security, railroad security, LNG Monitoring, high-power transmission-line security, tunnel and building-fire detection among others.
RINK conceives to make ideas and products commercially viable by facilitating links between research organisations, start-ups, industry, corporate houses and government agencies. KSUM is the nodal agency of the Kerala government for entrepreneurship development and incubation activities in the state.