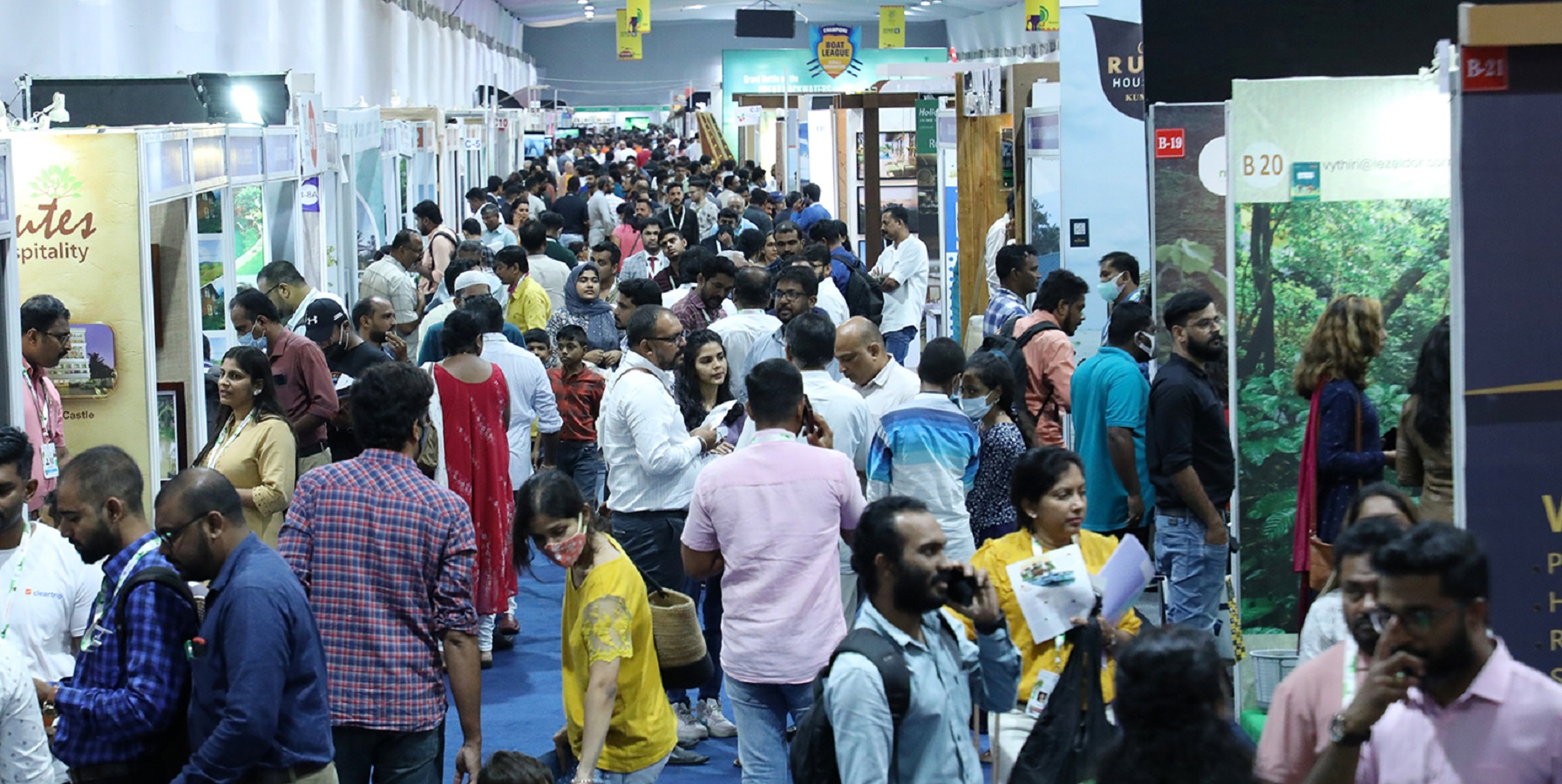 KOCHI:
The just-concluded Kerala Travel Mart (KTM) hosted 55,000 business meets in three days, lending organisers of the country's biggest buyer-seller event a fresh optimism in their renewed strategy to promote domestic tourism in the post-Covid era.
KTM 2022 software facilitated 49,000 online interactions between buyers and sellers, during when 6,000 allied one-on-ones also took place, KTM Society President Baby Mathew said. The total figure was significantly higher than the previous edition of the mart held in 2018, when buyer-seller meets cumulated close to 30,000. The global pandemic forced the cancellation of the 2020 KTM.
While the buyers exceeded 1,500 from 25 states of the country this time, their number from abroad (59 nations) totalled more than 300, Mathew revealed.
"The buyer-seller meets went as pre-decided. But more interactions between them, too, happened in the three days," he said, noting that QR code facilities made it such one-on-ones easy.
Mathew said the impressive total the buyer-seller meets at KTM 2022 was despite a slide in the number of buyers owing to Covid-induced restrictions. "This shows how seriously tour operators take KTM as a catalyst to boost tourism," he added.
"This being effectively the start of the post-Covid period, the sellers at the latest KTM went for marketing tactics focusing on rejuvenating domestic tourism in the next two years," Mathew said. "No other place anywhere has held an event as big as KTM after the slide in the pandemic. The mart gave the world the right impression that Kerala is set to receive travellers from the rest of the country and abroad."
Earlier in the day, the KTM President flagged off the post-event familiarisation tours for the delegates at the mart that was inaugurated by Kerala Governor Arif Mohammad Khan at Grand Hyatt in Bolgatty on Thursday. The rest of the three days' proceedings were held in the Sagara and Samudrika Convention Centres at Willingdon Island. The paperless event in 1.5 lakh square-feet space featured 325 stalls and five seminars by experts. Also, KTM 2022 displayed three caravans as part of promoting Kerala Tourism's latest product aiming to woo tourists with customised packages.