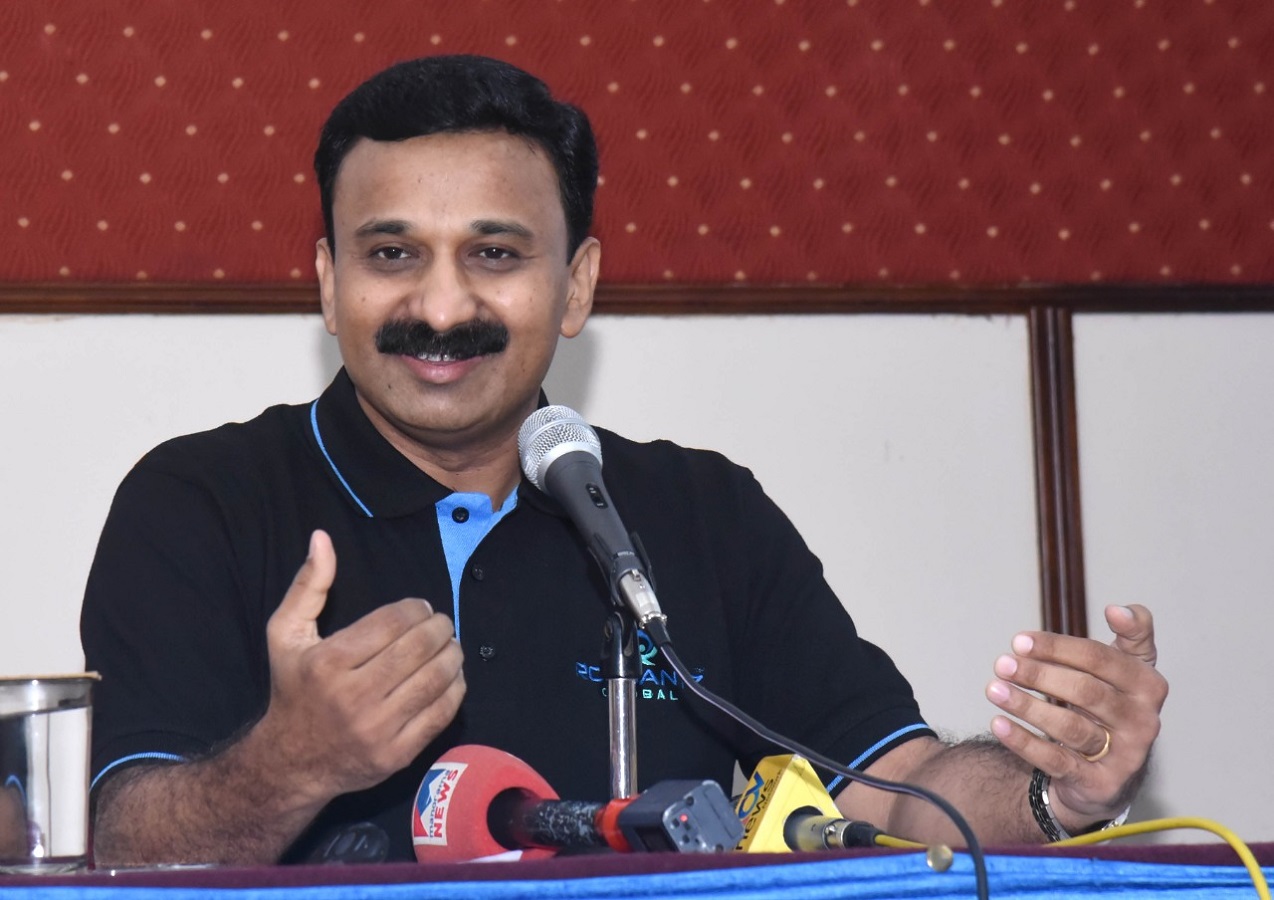 KOCHI:
FIFA World Cup is just a few days away. The whole world is curiously waiting to see the champions of Qatar World Cup 2022. Numerous predictions are coming out on the winners. Experts and fans are with different opinions.
But sports-performance psychology expert Dr. Vipin V Roldant strongly believe, on the basis of scientific reasons, that the cup belongs to Argentina itself. And it depends up on the morale and emotional control of Messi and the Argentina team. Therefore, this Malayali is ready to move to Qatar soon with his peak performance strategies for Messi to survive the extreme pressure of the crucial matches that will take place after the preliminary matches. The mission is being informed to the team management and waiting their final call.
Dr. Vipin Roldant was among those who devised the psychological strategies that brought the Spanish league giants Real Madrid back to winning track during their poor performance time. It was an extraordinary foray into international football for an Asian and an Indian, in psychological training.
It is with this track record that he prepares with 'Roldant's Ethical Dream Hacking' (REDH) formula for a World Cup victory that remains elusive for Messi and Argentina even after three decades.
Although there is pressure since the first game of the World Cup, it is during the pre-quarters to the finals that the mental tension and stress of the players will be extremely high. At that stage, along with the excellence on the field, their ability to prepare their minds to survive the pressure is equally important. This is where sports psychologists in general become relevant.
"One thing we need to understand is that Messi is a football legend but he is also a common man. The fact is that this is his last World Cup and is enough to create a lot of stress on him. Messi's small thoughts before match days and during the game may affect the results. Even minute deviations in objective might be a hindrance to his best performance", explained Dr. Roldant.
Dr. Vipin Roldant, a sports and performance psychologist has been specializing in sports psychology for the past 15 years. He has also prepared a mental training plan for Kolkata Knight Riders earlier. International cricketers like Tinu Yohannan, S Sreesanth, Sanju V. Samson, and many IPL players have received mental training from him. He provided mental training to various Kerala teams participated in the 35th National Games including Athletics, Cycling, Tennis, Canoeing, Kayaking, Kho-Kho, Netball, Rowing and Wrestling.
He was the performance psychologist for Kerala Strikers in the Celebrity Cricket League (CCL). He also provided mental training to various teams of Kerala Cricket Association during Ranji Trophy and T20.
"Between the cup and the lip, the title is often lost due to mental and emotional stress. This is often the vital distance between the winners and losers in crucial matches. This is the reason why India is lagging behind in world sports. Rather than the lack of excellence on the field, it is the lack of confidence and mental strength of the players. India should use innovative 'Ethical Dream Hacking' and 'Vitality Strategies' along with Sports Psychology in the ground to make it strong in sports and to win prestigious sporting events including Asian Games and Olympics." – Dr. Vipin Roldant says. He also shared many ideas that will help India's sports development. The detailed plan for Kerala sports excellence is in the priority list.
Dr. Vipin, who likes to be introduced as the 'Ethical Dream Hacker', is an educational and corporate trainer who has guided thousands of people to achieve their dreams. He is the Performance Psychologist for many institutions including Pala Brilliant which has the highest number of medical-engineering entrance exam winners from Kerala.
The project 'Vamos Messi' took six months to get shaped.
Dr. Vipin holds an M.Phil and Ph.D in Industrial and Organizational Psychology. With over 25 years of experience in performance enhancement, Dr. Roldant is a personal mentor to many industry leaders and film stars in India and abroad.