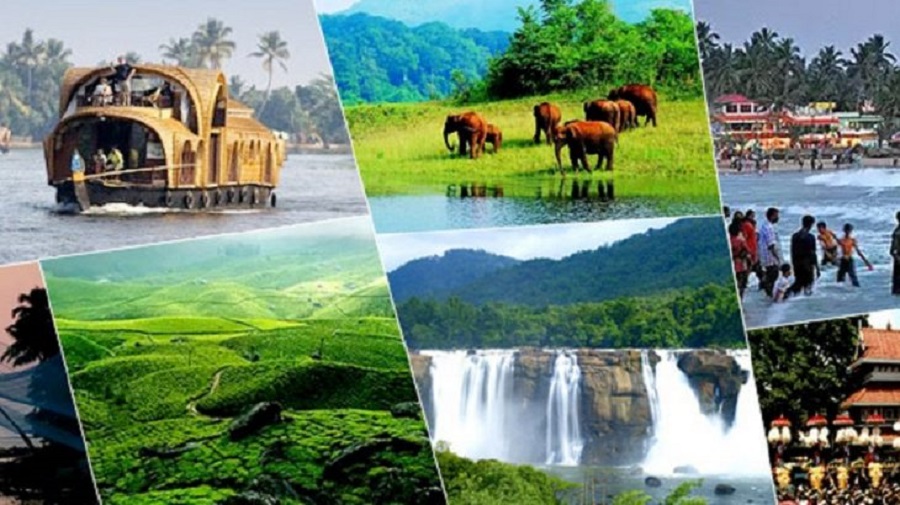 KOCHI:
Next month's Kerala Travel Mart (KTM) will host major attractions for local tourists, considering a recent surge in the number of domestic travellers in the state, according to organizers of the country's largest tourism buyer-seller conclave.
The move comes in the wake of KTM Society noticing that Kerala's high-quality tourism products are benefiting local travelers more than those visiting the state from outside. Thus the May 5-8 KTM in this city will propose a policy based on decisions that can promote local tourism, top functionaries of the Society said today.
"We will accord local tourists importance on par with visitors from outside of the state and country," KTM Society President Baby Mathew revealed. "Tourists within Kerala have the financial capacity to make use of all levels of travel packages. We see increased scope for weekend tourism."
Mathew pointed out that the new generation is enthusiastic about adventure tourism. "Further, youngsters working in the IT sector are showing immense interest in travel. This lends huge prospect for the growth of tourism," he said.
KTM Society Founder President Jose Dominic said local travel can boost regional tourism, boosting the income of cab and auto-rickshaw drivers besides those running smalltime businesses.
The inaugural function of the KTM will be held at Hotel Grand Hyatt in Bolgatty in the evening of May 5. This will be followed by business meets on May 6 and 7 at Sagara and Samudrika convention centres at Willingdon Island. Several attractive schemes and packages will be featured in the business meets, aiming to give a fillip to local tourism. The public will have access to the pavilions in Sagara and Samudrika on the concluding day of May 8 from 1 pm.
The green-compliant conclave at the 100,000-sqft venue will have more than 2,000 delegates, including buyers, sellers and policymakers from within the country and abroad.
KTM's previous edition was held virtually in March 2021. Notwithstanding a worldwide gloom cast by Covid-19, the event turned out to be a major success, demonstrating tourism's leadership role in tiding over the pandemic-induced recession.