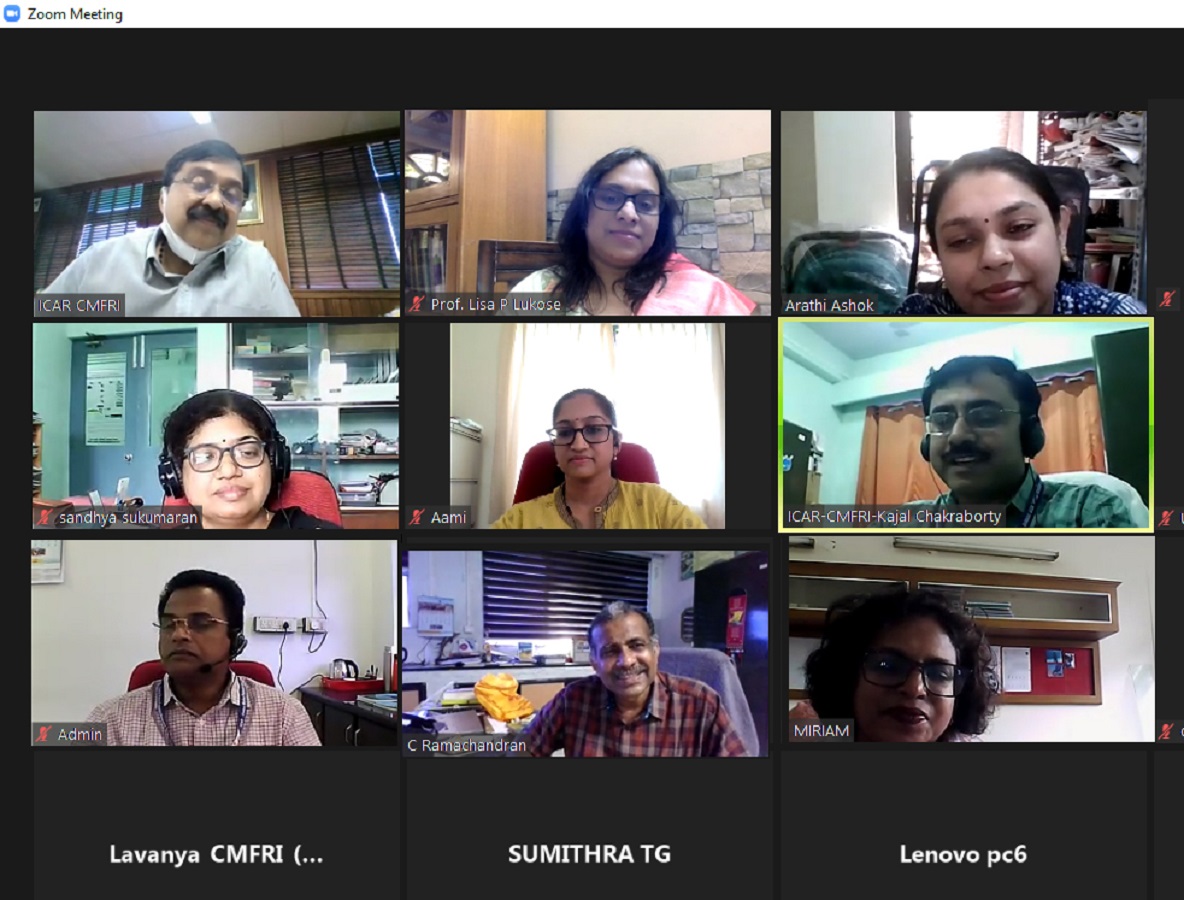 KOCHI:
A webinar on women and intellectual property (IP) organised by the ICAR-Central Marine Fisheries Research Institute (CMFRI) has shed light on gender disparities existing in each stage of the innovation process and gaps in the use of the IP system by women. Recognising the lack of acceptance as a major constraint being faced by women professionals especially in the private sector, the meet proposed proper understanding of gender imbalances in the area of scientific research.
Organised by CMFRI's Institute Technology Management Unit (ITMU) and Women Cell, the webinar suggested encouraging women to study and work in research and academic fields.
Citing the data of the World Intellectual Property Organisation (WIPO), Prof. Lisa P Lukose of Guru Gobind Singh Indraprastha University, New Delhi said that in 2022, only 16.2% of inventors named in international patent applications were women. In India, women only represent 6.6% of science researchers, which is much lower than that of advanced countries, she added.
The role of IP in biotechnology innovations in industry and academia, patent law and different forms of IP were discussed in the webinar. Dr A Gopalakrishnan, Director of the CMFRI presided.
Dr Athira P S Nair, Assistant Professor at National University of Advanced Legal Studies (NUALS) and Arati Ashok, Assistant Professor at the Cochin University of Science and Technology (CUSAT) also presented papers. Dr Kajal Chakraborty, Dr Miriam Paul Sreeram, Dr C Ramachandran and Dr Sandhya Sukumaran spoke at the event.