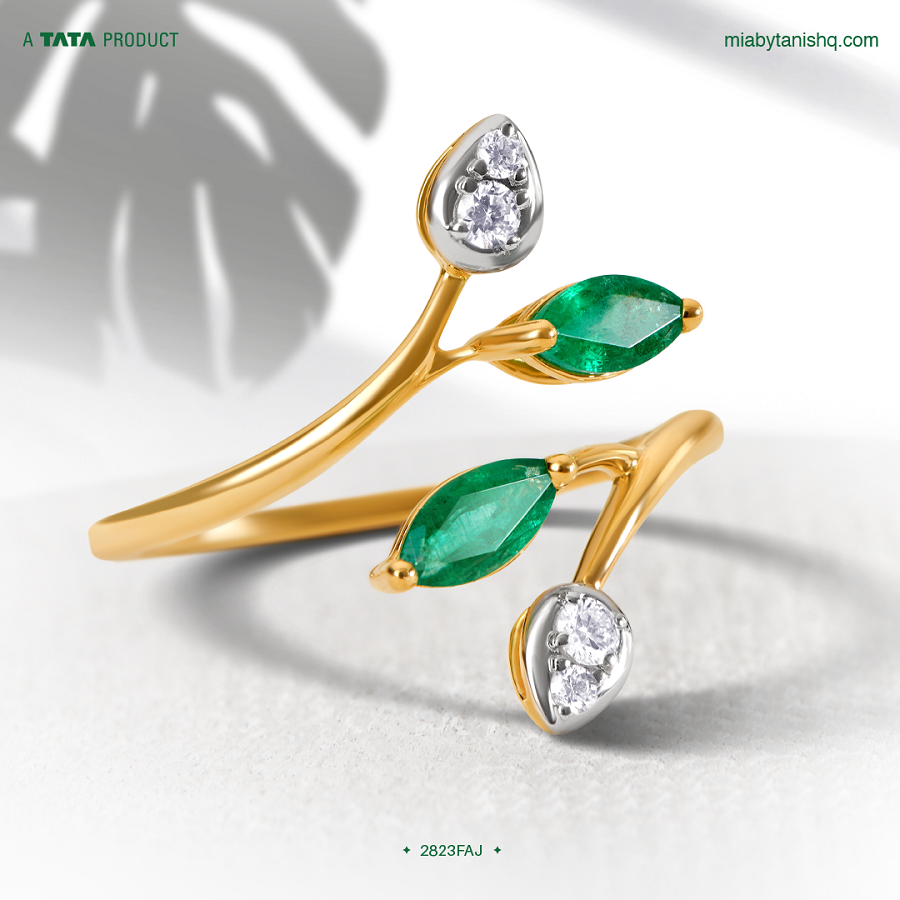 MUMBAI:
Mia by Tanishq, India's conscious fine jewellery brand, proudly presents its pièce de résistance this Akshaya Tritiya – the "Nature's Finest" collection. Inspired by the beauty of vertical gardens, city parks, and urban forests, this multi-color palette collection made in 100% recycled gold is a true tribute to nature found in cities.
Urban living has its perks, but the hustle and bustle, noise, and pollution can take a toll on our well-being. Gen Zs are always on the lookout for ways to connect with nature and find calm amidst the chaos. Mia's Nature Finest Collection while paying attention to sustainability norms, is also designed in on-trend gems – emeralds! Airy marquise shape arrangements and elegant swinging lines resembling stylized plants from cityscapes make the "Nature's Finest" collection a true masterpiece.
The showpiece for this collection is the thong bracelets and large emerald ear cuffs. Designed in light and elegant lines, these irresistible pieces are size agnostic, chain-based, and immensely popular among Gen-Z and Millennial women. The elongated, baguette- shaped emeralds are reminiscent of summer breezes, making these pieces the perfect addition to any summer outfit.
The jewellery pieces are designed to transport you to a place of tranquility and peace, even if you're stuck in the middle of a city.
Introducing the new collection, Shyamala Ramanan, Business Head, Mia by Tanishq said, "With the rise in hustle culture and city stress, nature provides the perfect escape to detox and rejuvenate the mind, body and soul. Our latest range of chic nature inspired designs with on-trend natural emeralds is a representation of the current generation who are obsessed with greening up the urban concrete jungle and their surroundings; not only for aesthetic reasons but because they truly believe that connecting & giving back to nature enhances wellbeing"
By wearing the "Nature's Finest" collection, Mia invites you to take a break and reconnect with nature in your urban settings. Whether it's enjoying a picnic in a local park, tending to indoor plants, or blowing a wish on a dandelion, these activities encapsulate youthfulness, joy, and the beauty of nature.
The brand film on this latest collection showcases Mia's respect for nature aligning with the values of the younger generation, who are known for their passion for the environment. Mia by Tanishq is excited to showcase this stunning collection, which pays tribute to the beauty of our cities and the importance of sustainability. Visit online or in- store to shop this range, and join the brand in celebrating nature's finest creation, YOU.