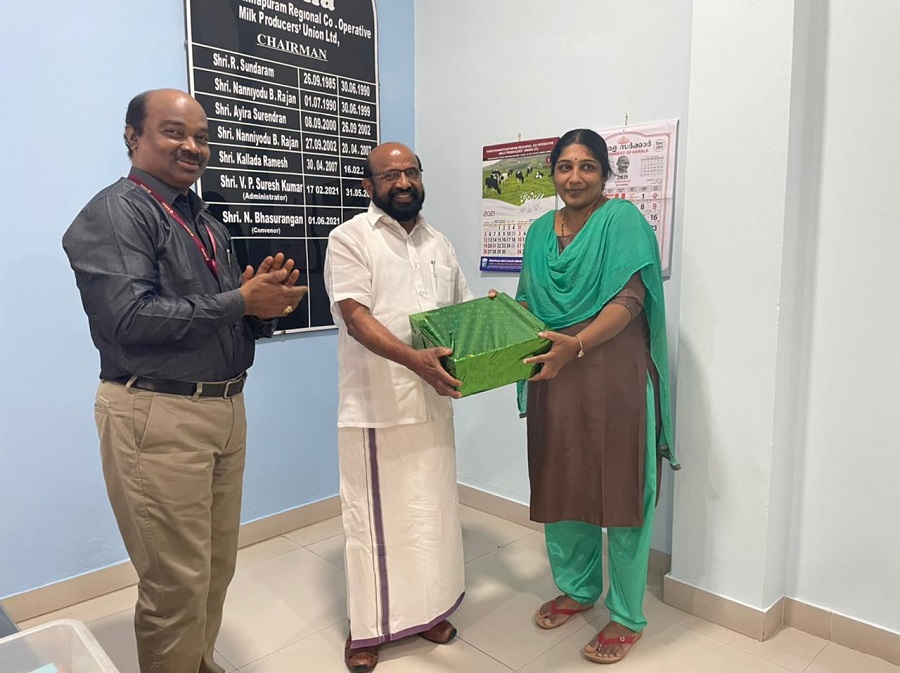 THIRUVANANTHAPURAM:
Thiruvananthapuram Regional Cooperative Milk Producers' Union (TRCMPU) of Milma presented prizes to the winners of its Onam Cooking and Selfie Contests conducted on social media, on Thursday.
Ambika Kumari from Mathira, Kollam bagged the prize in the Cooking Contest while Mohammad Ehsan from Thirumala, Thiruvananthapuram got the prize in the Selfie Contest.
TRCMPU Administrative Committee Convener N. Bhasurangan gave away Milma products as prizes to the winners at a function held at Ksheera Bhavan here.
D.S. Konda, MD, TRCMPU, was also present on the occasion.