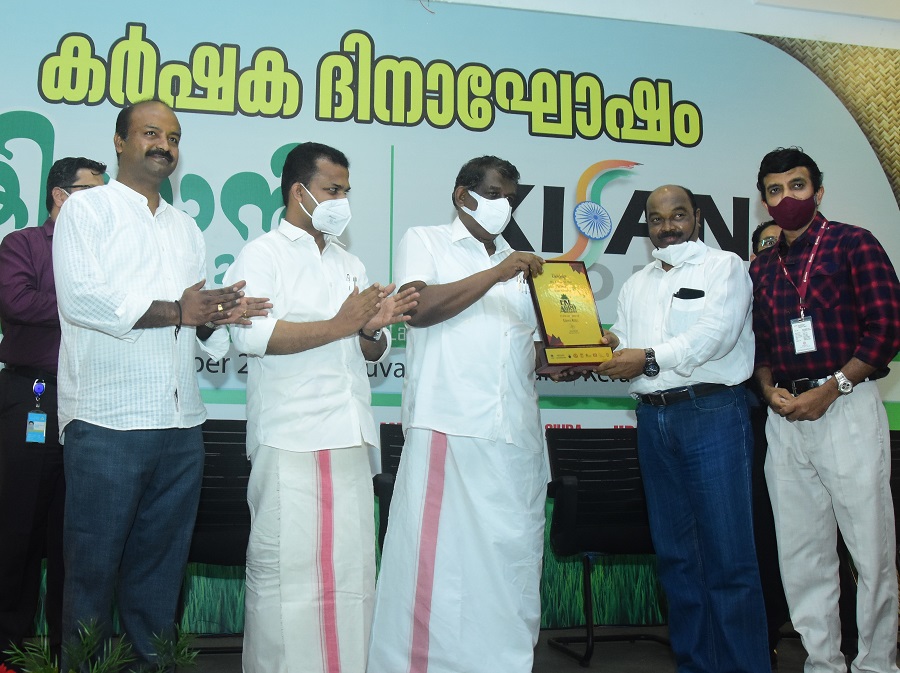 THIRUVANANTHAPURAM:
The Thiruvananthapuram Regional Cooperative Milk Producers Union (TRCMPU) of Milma has been presented the 'Ksheera Mitra' award, instituted by Metro Media Mart.
Transport Minister Antony Raju handed over the award to D.S. Konda, Managing Director, TRCMPU, at a function on the sidelines of the 'Kisan Expo 2021', organized by Trivandrum Chamber of Commerce and Industry (TCCI) as part of Farmers' Day celebrations here, on Wednesday. VK Prasanth, MLA, presided over the function.
The award is in recognition of the outstanding contributions of Milma for the growth of dairy sector in the state. It also appreciated various projects being implemented by the Administrative Committee of TRCMPU under the aegis of Convenor Shri N Bhasurangan for the welfare of farmers in four southern districts under its ambit.
Receiving the award, Konda said Milma's track record of guaranteeing remunerative price to milk producers has been a critical factor in its success as one of country's major dairy co-operative networks.
Providing the right price based on the quality of milk to dairy farmers, who are paid for their output every 10 days, and daily procurement of milk regardless of the demand fluctuations have immensely contributed to boost the confidence of farmers in the sector, he said.
Konda said that TRCMPU's initiatives like insurance for cattle, scholarships to children of farmers, free supply of veterinary medicines, cattle feed subsidies and discounts have also helped dairy farmers stay in the field despite the challenges posed by the pandemic and recurrence of natural disasters. He added that steps have also been taken to strengthen the marketing activities of the Union.
Executive Knowledge Lines Managing Director, Siji Nair; TCCI President S.N. Raghuchandran Nair; Canara Bank Deputy General Manager S.K. Mishra; and Metromart Executive Editor N Vijayagopalan, were also present. The expo was jointly organized by TCCI and Executive Knowledge Lines.
Milma had set up its stall at the two-day 'Kisan Expo 2021', which concluded on Thursday.