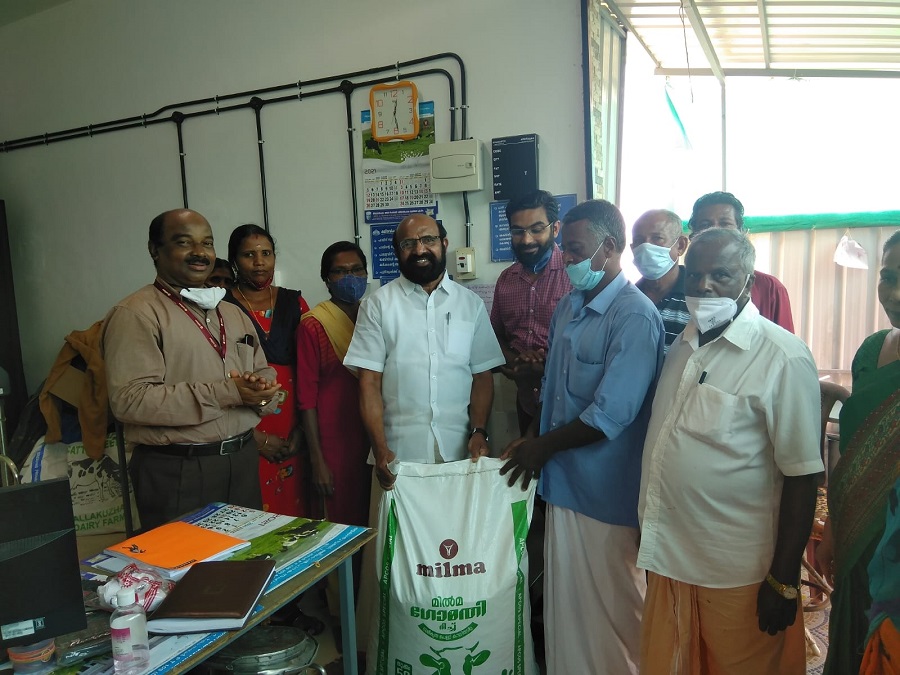 THIRUVANANTHAPURAM:
Thiruvananthapuram Regional Cooperative Milk Producers' Union (TRCMPU) Administrative Committee Convener N. Bhasurangan today said that more relief measures for the flood-hit dairy farmers will be announced by the Union after the visit of Minister for Animal Husbandry & Dairy Development J Chinchurani to the flood-ravaged areas to assess the damage.
This was revealed by Bhasurangan after visiting the milk co-operative societies and dairy farmers in the affected areas of Pathanamthitta district.
The TRCMPU team visited various milk cooperatives at Ranni, Koyippuram and Pulikkeezhu Blocks to assess the impact of the recent floods and landslides on the dairy sector. They also launched free cattle feed distribution to the dairy farmers in these areas.
Earlier this week, TRCMPU had declared an emergency relief package of Rs 1 crore to help the dairy farmers in flood-hit areas in the four southern districts, including a solatium of Rs. 25,000 for the next of kin of the farmers who lost their lives due to the disaster.