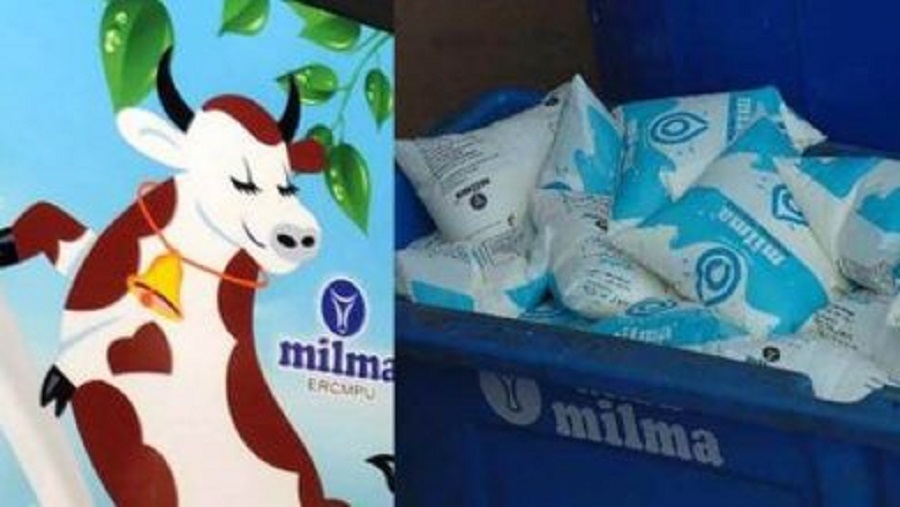 THIRUVANANTHAPURAM:
Thiruvananthapuram Regional Cooperative Milk Producers Union (TRCMPU) of Milma has denied that it suffered a big loss by way of giving transportation contracts at excess rates for bringing milk from other states to meet the domestic demand.
In a statement here, TRCMPU Managing Director D S Konda said payment of around Rs 84 lakh pertaining to various inter-state transportation contracts has been held up by TRCMPU after the internal auditors came across some discrepancies in some of the bills.
Authorities of all dairies under TRCMPU had been given strict instructions that the payments pertaining to inter-state transportation of milk should be made only on the basis of the distance plied by milk tankers.
However, internal auditors have pointed out discrepancies in calculating the distance in the case of some dairies. Based on this, orders have been issued to hold up payment on such bills pertaining to various contracts, approximately amounting to Rs 84 lakh.
If the discrepancies pointed out by the auditors are confirmed in further scrutiny, the excess amount will be deducted in such cases before clearing the pending bills. Also, strict action would be taken against the officials who had committed errors in this regard, Konda said.
In fact, the transportation rate fixed by TRCMPU is lower than that of other regional unions of Milma, he said.
Konda also denied reports that the stickline machine for making bar ice cream installed at the Thiruvananthapuram Dairy has turned dysfunctional. Apart from meeting the regional demand, the Thiruvananthapuram Dairy has been producing bar ice cream of various flavours required by Ernakulam and Malabar Unions of Milma as well, he added.
Konda added that the primary concern of TRCMPU is the welfare of dairy farmers, whose interests it has always held high.