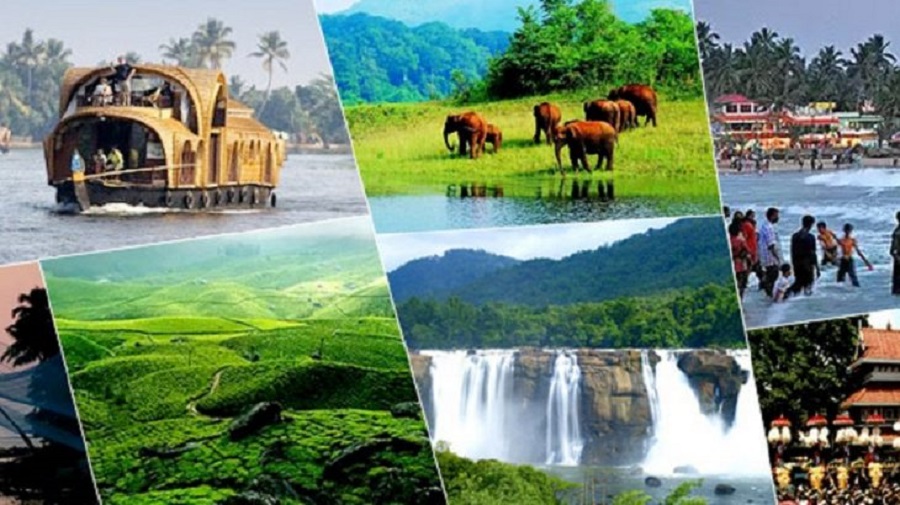 KOCHI:
Tourism Minister P.A. Mohamed Riyas will inaugurate the International Conference on Tourism Technology (ICTT) being organised in the city on Friday by the Association of Tourism Trade Organisations, India (ATTOI) with the support of Kerala Tourism.
The fourth edition of the event at Gokulam Convention Centre here will focus on the potential and role of technology and social media apps in catalysing the growth of the travel and hospitality industry.
ATTOI President Vinod C.S Vinod will chair the inaugural session, which will be addressed by Department of Tourism Principal Secretary K.S. Srinivas, Kerala Tourism Director P.B. Nooh, Kerala Travel Mart Society President Baby Mathew, ICTT convenor Anishkumar P.K. and Secretary Manu P.V.
The day-long event will host five sessions. The first on 'How to Build Your Online Visibility Through the Most Effective SEO' will be led by marketing consultant-columnist Dipti Parmar. This will be followed by 'Importance of Storytelling' by Sachin Bansal, Founder and Chief Explorer of City Explorers. The third session on 'How to Create an Effective Online Advertisement' will be led by author-trainer-blogger Dr Seema Gupta, Digital Marketing Ex-Professor of IIM Bangalore).
The first post-lunch session (by Ivana Perkovic) will be on 'How to Grow Your Youtube Channel' and 'Storytelling and Brand Building, YouTube Video Content Creation. The final session (by Sourav Jain) will be on 'Tips for Creating Viral Instagram Reels'. This will be followed by networking.
ICTT 2023 aims to provide a platform for industry professionals and experts within the country to come together to share knowledge, network and discuss the latest trends and developments in tourism online marketing. A major objective is to keep the industry updated on the latest regulations, standards and best practices on tourism-related technology.
The event holds topical significance considering that two-third of Indian travellers are, since the global pandemic, booking trips on digital platforms and with online tour operators.
Organisers point out that Reels, as short-form video clips on Instagram, can be a powerful tool to promote tourism by providing a visually engaging and interactive way that showcases destinations, tourism businesses and overall travel experience. Likewise, storytelling effectively creates a more engaging, meaningful and memorable experience for tourists, capable of authentic promotion of market destinations and tourism businesses.
Thiruvananthapuram-based ATTOI is India's first industry association to incorporate into its business charter a commitment to Responsible Travel and Sustainable Tourism. The inaugural ICTT was held in 2013, followed by a second edition in 2017 and the third in 2019 — all with idea of meeting the demand and supply of changing business situations.