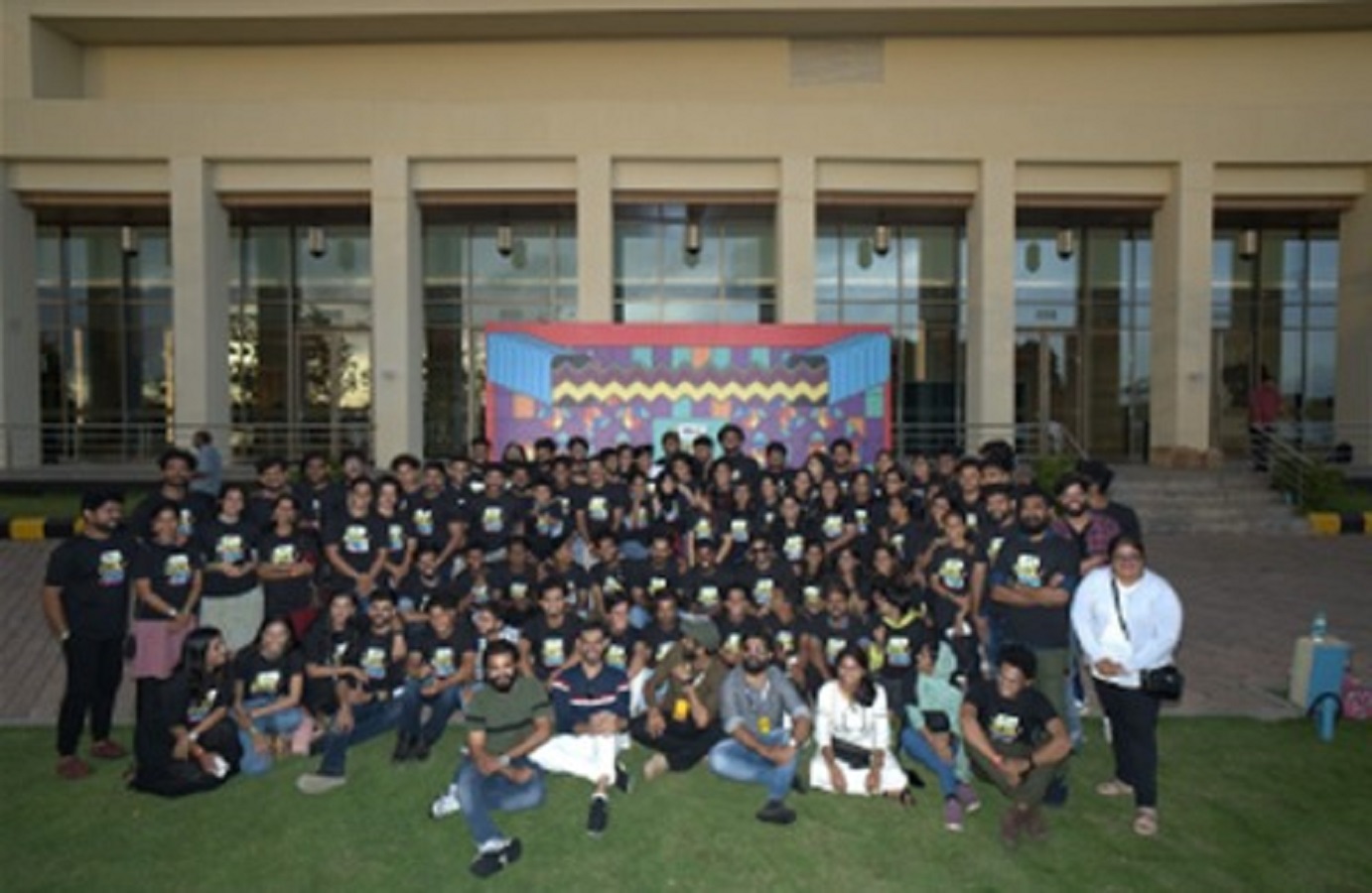 KOCHI:
Moj, India's number one short-video platform, recently hosted an exclusive event, Moj DayOut, in Kochi for its talented creator community. The event witnessed 90 Malayalam creators coming together to collaborate and create exciting content. Popular creators who attended the Kochi event included Aami Ashokan, Sheethal Elzha, Akhil VA, Amrutha Saju & Anagha K. During the one-day event, creators from Kochi got an opportunity to connect with like-minded creators and collaborate to create exciting videos together.
One of the famous Malayalam Moj creators, Aami Ashokan, who has 4.8 million followers, was born and raised in Kochi. Aami Ashokan, an aspiring actor, shared her inspirational story with other creators. She began her digital creative journey as a typical college student passionate about content creation. She worked hard on her skills and talent to become one of Kerala's most well-known influencers on Moj. Aami also gave advice to upcoming young creators on how to deal with negative feedback and trolls and how to use it as a stepping stone to success.
Talking about her experience at the event, Aami Ashokan added, "I had a lovely time meeting and connecting with other Malayalam creators at the Moj DayOut in Kochi. I am excited to see our city's incredible talent and creativity. I'd like to express my gratitude to Moj for all of their work in empowering young creators from Kerala by providing them with the resources they need to reach their potential. It was an honor to guide and share my learnings with next-generation creators who have just started their content creation journey."
Speaking about the DayOut, Shashank Shekhar, Sr. Director, Content Strategy and Operations, Moj and ShareChat, said, "At Moj, we want to empower and encourage creators to fully realize and nurture their talent by providing the right tools and guidance. The purpose of the DayOut in Kochi was to provide a platform for our creator community in Kerala to interact, exchange ideas for future content collaborations and build a robust community, something that we value greatly. It was a pleasure to see so many people sign up for the event, and we're looking forward to seeing some exciting content and collaboration in Malayalam on Moj."
The creators at the event showcased their talents across various content categories like comedy, dance, and acting, where hashtags such as #mojdayout, #MaarSaale, #SreedharaKaimal & #Malayalipoliyale were trending. The day was packed with opportunities for learning, collaboration, and fun with the stunning view of Lulu Bolgatty International Convention Centre.