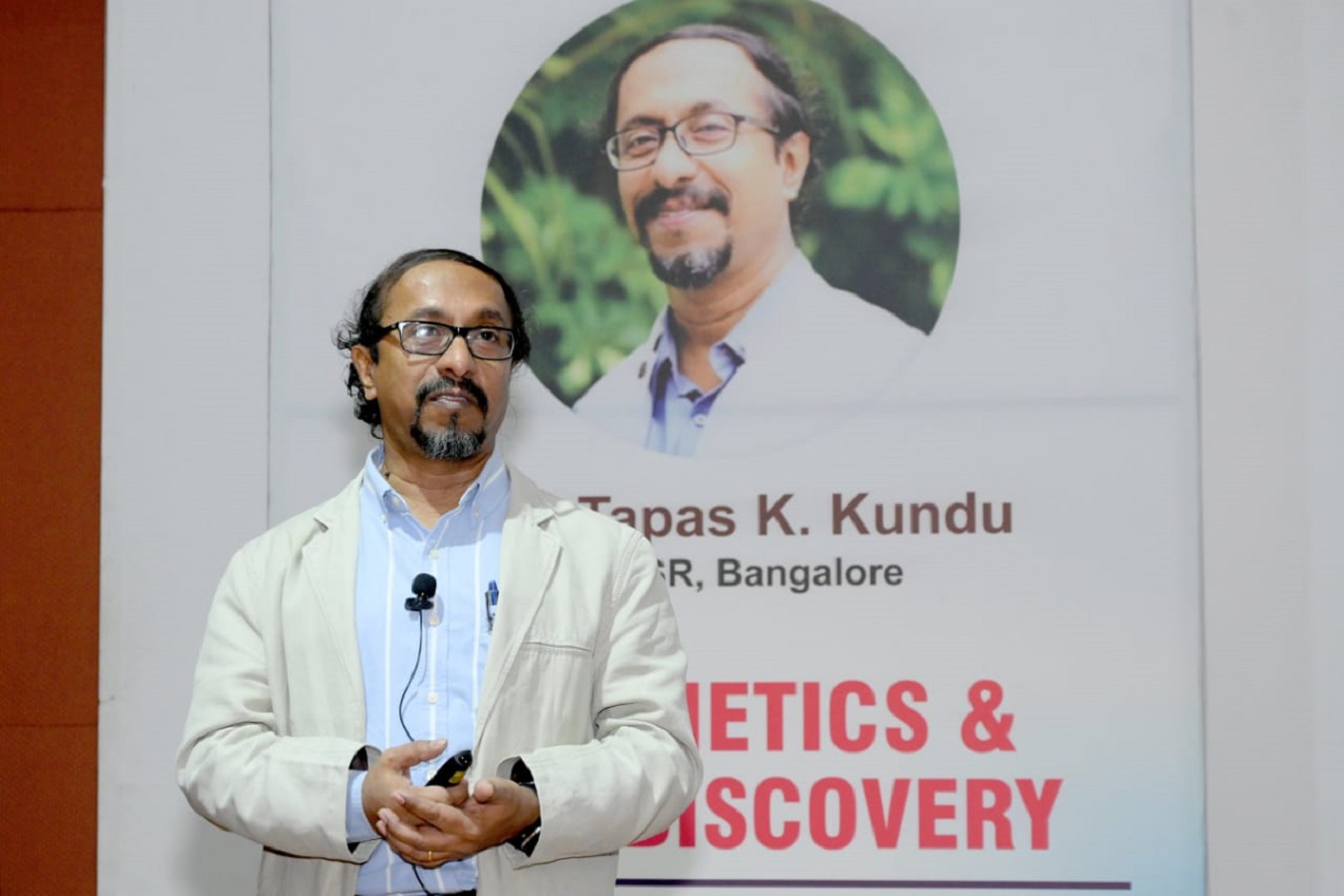 THIRUVANANTHAPURAM:
Most of the obesity drugs available in the market have cardiotoxicity and there are many gaps which need to be filled in pharma sector, according to Prof Tapas K Kundu, Head of Transcription and Disease Laboratory, Molecular Biology and Genetics Unit, Jawaharlal Nehru Centre for Advanced Scientific Research (JNCASR), Bengaluru.
Prof Kundu was delivering a lecture on "Epigenetics and Drug Discovery" at Rajiv Gandhi Centre for Biotechnology (RGCB) here on Tuesday, in connection with the Foundation Day of the institution, which was celebrated on November 18.
"As a result of our clinical research, we have developed two molecules and we are in talks with pharma companies for further development. These natural product-based semisynthetic molecules could probably come to the rescue of many adipogenesis-related disorders," Prof Kundu said.
Adipogenesis is the process by which fat laden cells develop and accumulate as adipose tissues at various sites within the body. It occurs both during late embryonic development. This can also happen in a mature animal under conditions that promote obesity.
Prof Kundu said until very recently, adipogenesis was not considered a disease, but Food and Drug Administration (FDA) recently announced it as one of the obesity diseases, even though there are many complexities associated with obesity.
Emphasising the importance of fundamental research, he said scientific and research community has the responsibility of how to connect fundamental research with society.
He said epigenetics is a very important target to understand the lives and pathobiology of life, besides for formulating therapeutic policies.
Prof Kundu said RGCB could be a very important institute to galvanise biomedical research in the context of India, and in future it can make immense contribution to the nation.
RGCB Director Prof Chandrabhas Narayana, in his welcome address, briefly recalled the emergence of RGCB as a premier biotechnology research institution in India since its inception.
While foundation stone for the RGCBwas laid on November 18, 1995 by the then Prime Minister Shri. P V Narasimha Rao, the institution was dedicated to the nation by the then President of India, Dr A.P.J. Abdul Kalam,on November 18, 2002, he said.
Dr T R Santhosh Kumar, Dean, RGCB, was also present. Dr Jackson James of RGCB proposed a vote of thanks.
Certificates were distributed to the best 11 teachers of the institution selected through students' voting. A quiz competition was also conducted for students on the occasion.