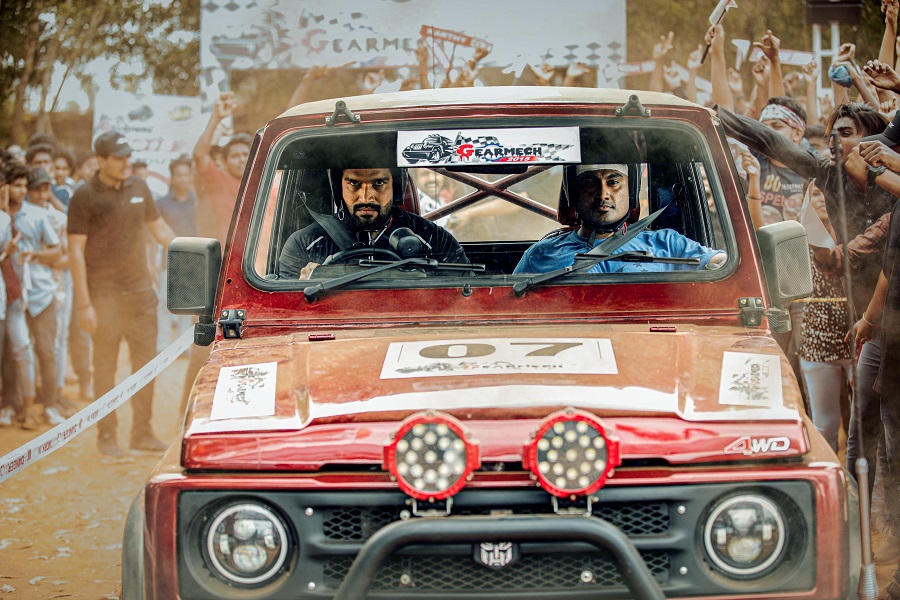 KOCHI:
The adventurous action thriller film 'Muddy' will be streamed on Amazon Prime Video from December 31, 2021. India's first 4X4 mud race thriller was released in theaters on December 10, 2021. The multilingual film will be available on Amazon in Four languages including Malayalam, Tamil, Telugu, Kannada.
Apart from giving importance to the characters, more thrust was given to the story and the film gives unique visual and sound experience. Dr. Pragabhal is the director.
KGF fame music director Ravi Basur gives a musical treat for his first Malayalam film. Apart from Ravi Basur, Bollywood cameraman K G Rathish and Rakshasan fame editor San Lokesh are part of the team.
A full time 4X4 mud race film is produced for the first time in India. It took five years of research to start the film. The characters were given training in mud racing for two years and national level real mud racers too are part of the film.
Prema Krishnadas produced the film under the banner PK 7. Newcomers Yuvan Krishna, Ridhaan Krishna, Anusha Sooraj and Amith Sivadas Nair are in the lead roles. Harish Peradi, I M Vijayan, Ranji Panicker, Sunil Sugatha, Shobha Mohan and Guinness Manoj are also appearing in the film.