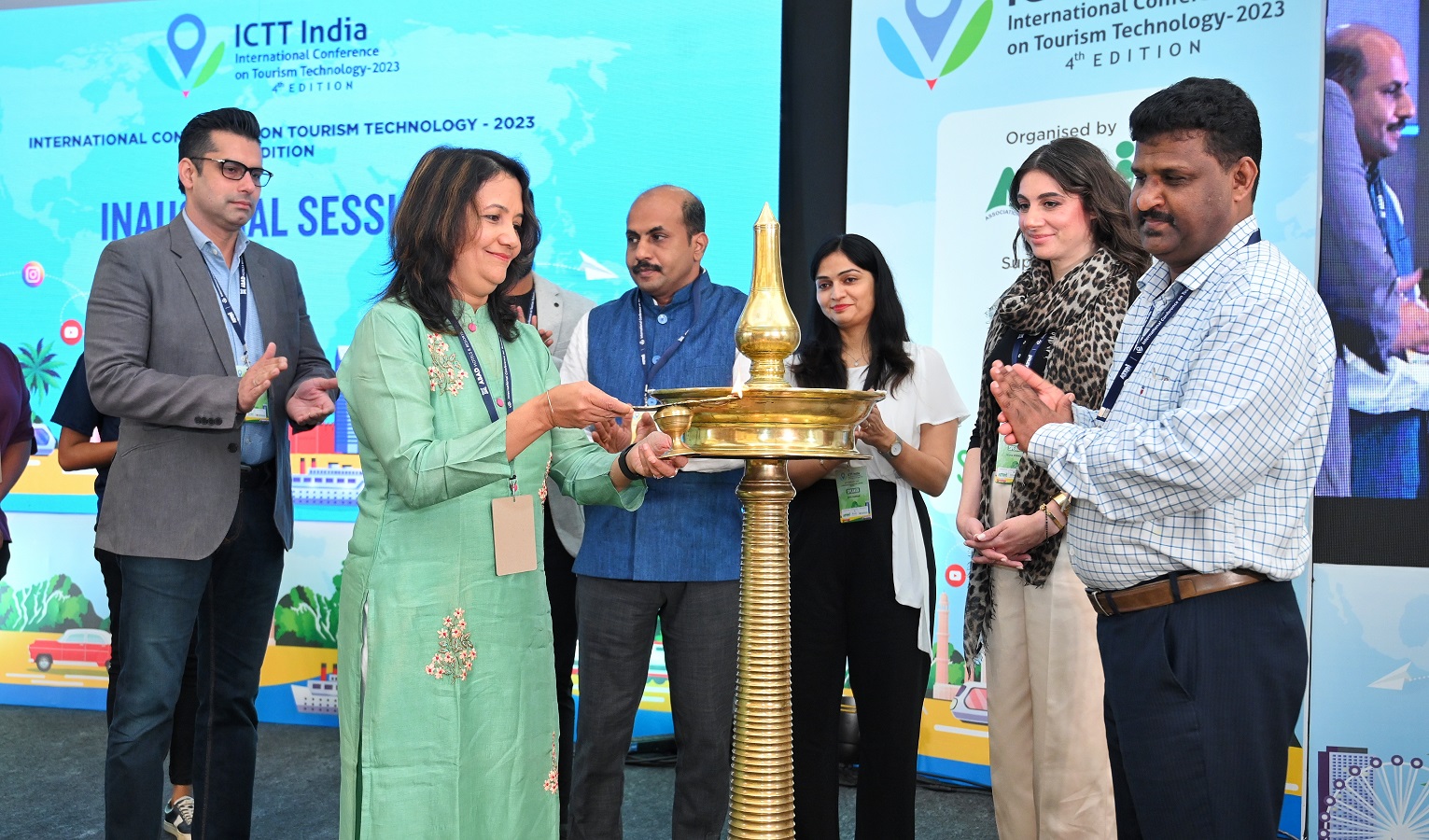 KOCHI:
The days of conventional advertising may be over in the tourism industry, but new-media publicity too is facing challenges in ways that necessitate experimentations, a milestone travel event said today.
Stakeholders must be on constant alert and own adaptability skills to thrive in the industry which is slowly recovering from a two-year slide induced by Covid-19, experts said at the International Conference on Tourism Technology (ICTT) in the city.
All marketing software should be mobile phone-friendly even as diversification holds the key to marketing success, according to speakers at the fourth edition of ICTT held by the Association of Tourism Trade Organisations, India (ATTOI) with support from Kerala Tourism.
Sessions, with focus on the potential and role of technology, social media and smartphone apps in catalysing the growth of the travel and hospitality industry, provided a platform for industry professionals and experts to come together to network as well as share knowledge. At the venue in Gokulam Convention Centre, they discussed the latest trends and developments in tourism, particularly about online marketing.
Author-trainer-blogger Dr Seema Gupta said an end has come to the exploitation of consumer interests based on secret monitoring the conduct of people on the internet. "You no more track consumer habits through the person's web browsers or the operating systems on the cell-phones. Mobiles, like that by Apple, have completely put an end to such advertising," she noted. "Google has already terminated its cookies service."
Such a scenario is posing unprecedented challenges for professional digital marketing, according to Dr Gupta, who is a former professor (Digital Marketing) at IIM-Bangalore. "Only factual and natural advertising techniques will pay returns. The consumer's privacy has become important like never before," the speaker added in her power-point presentation on 'How to Create an Effective Online Advertisement'. "Paid ads cannot sustain business in the long run, as any enterprise has to go for organic means to generate sales of at least 30 per cent," she noted. "Also one should go for diversification in marketing, by not depending on just one or two ways of selling products."
Sachin Bansal, Founder and Chief Explorer of Regenerative Travel, said new-media publicity can give products direct access to consumers by avoiding middlemen. "For this, aid can come in the form of story-telling, which can be of emotional and personal appeal to the consumer. True tales can add to the sales prospects," he said in the talk on 'Importance of Storytelling'.
Substantiating, Bansal said augmented reality, virtual reality and artificial intelligence have changed the dynamics of story-telling, Bansal said, adding that the tourism industry had great potential to make use of this method. "Story-telling in tourism can boost the marketing prospects in fields such as culture, history and cuisine," he added. "It can also promote social commitment."
Marketing consultant-columnist Dipti Parmar, noting that lakhs of searches are carried out on the internet on a daily basis, said it makes key words critical to the promotion of any business. "Equally important is your decision on what matter that should be available on public domain. For that, it would be advisable to seek professional advice," said the speaker in her address on 'How to Build Your Online Visibility through the Most Effective SEO'.
Earlier ATTOI President Vinod C.S and ICTT convenor Anishkumar P.K. addressed the delegates, who included representatives of tourism associations.
The event was held amid two-third of Indian travellers, post the pandemic, booking trips on digital platforms and with online tour operators.
Thiruvananthapuram-based ATTOI is India's first industry association to incorporate into its business charter a commitment to Responsible Travel and Sustainable Tourism. The inaugural ICTT was held in 2013, followed by a second edition in 2017 and the third in 2019 — all with the idea of meeting the demand and supply of changing business situations.