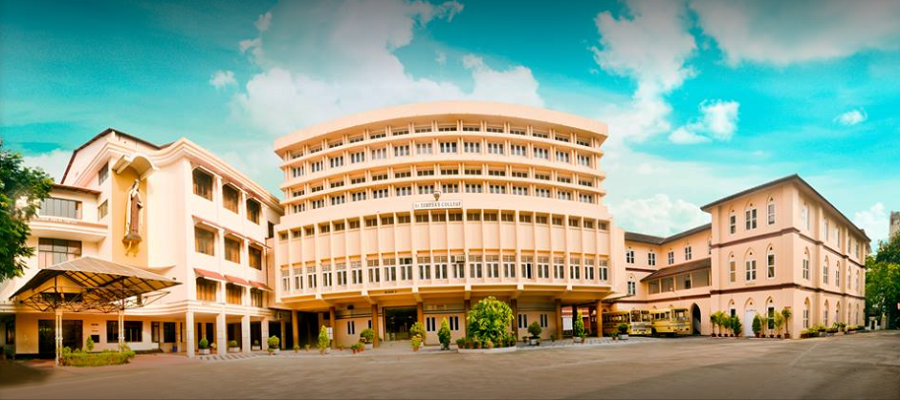 KOCHI:
St. Teresa's College (Autonomous), Ernakulam has attained rank 45 in the coveted NIRF India Rankings 2021 released on 9th September 2021 by the Ministry of Education. The college has improved its position from 47 in 2020 to two steps up in 2021 and continues to be in the top list of colleges in the state of Kerala.
Manager of the college Dr. Sr. Vinitha and Principal Dr. Lizzy Mathew said the college has been consistently improving its position since 2017, through sheer hard work of dedicated faculty and support of the management. The college was able to make improvement in faculty profile, financial resources, research output and Placements and higher studies compared to 2020.
The parameters for ranking include Teaching, Learning & Resources (TLR, 30%), Research and Professional Practice (RP, 30%), Graduation Outcomes (GO, 20%), Outreach and Inclusivity (OI, 10%) and Perception (PR, 10%).
The National Institutional Ranking Framework (NIRF), introduced by the Ministry of Education since 2015, outlines a methodology to rank institutions across the country, is considered to be the most authoritative in India. Minister of Education Dharmendra Pradhan had released the India Ranking 2021 in a virtual event streamed live across platforms.
St. Teresa's College, established in 1925 and nearing centenary in 4 years, is committed to higher learning of women in the state through a value based education system. The college, accredited in the fourth cycle by NAAC in 2019 with A++ grade and a CGPA of 3.57 , offers a total of 66 programmes in Arts, Science, Commerce and Management. With 4006 students and 201 faculty, the college is always committed towards setting highest standards in educational outcomes and aims to emerge as the first Women's University in the state.