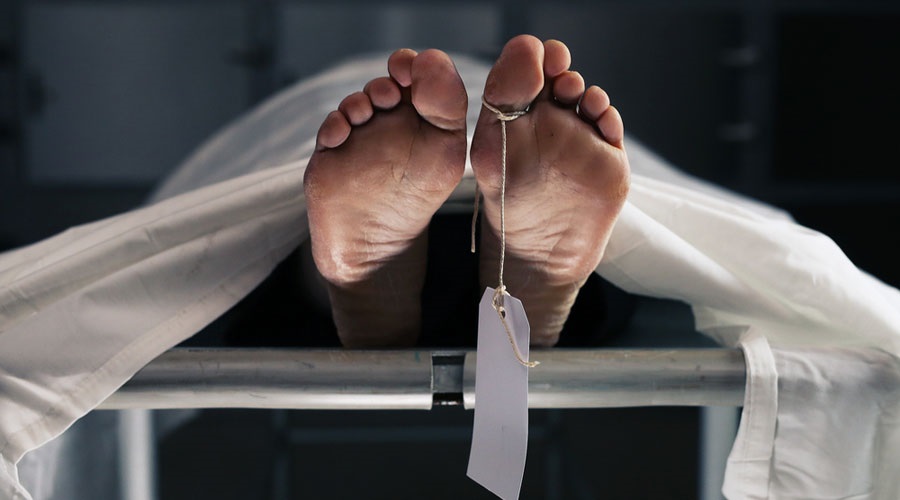 BHUBANESWAR:
As relatives continue to search for their loved ones among the bodies of the victims of the Odisha train tragedy, the Bhubaneswar municipal corporation has said that it will send 30 DNA samples collected from visitors to AIIMS in New Delhi.
Municipal Corporation Additional Commissioner Suryawanshi Mayur Vikas said on Tuesday that all 30 collected DNA samples will be sent to AIIMS Delhi and it will take 7 to 8 days to get a detailed report. The Additional Commissioner said over 80 bodies had piled up in different hospitals awaiting identification. He said that many relatives of the victims of the Balasore train tragedy were unable to identify the bodies kept at AIIMS Bhubaneswar and five other centres.
They returned home after giving their DNA samples and these collected samples will be sent to AIIMS Delhi, the Additional Commissioner said. "It will take 7 to 8 days to get report. So all 30 relatives will have to wait for another one week to get custody of the bodies. Many relatives left Bhubaneswar after giving their samples as there were no facilities for them to stay at Bhubaneshwar. Tomorrow all 30 collected samples will be sent to Delhi AIIMS," he said on Tuesday.
The additional commissioner further said that the government is facilitating the work to avoid any inconvenience to the affected families. "We will be doing DNA sampling for the unidentified bodies. The State government is working with the aim to avoid causing any inconvenience to the affected families", Suryawanshi said. He added that the government will be taking care of all expenses relating to the transfer of bodies. "We will be bearing all costs for the transfer of bodies and we have arrangements for those who are waiting for DNA report", he added.
The Bhubaneswar Municipal Corporation and the West Bengal Government have set up helpdesks at AIIMS Bhubaneswar for people looking for their kin after the three-train accident in Odisha's Balasore. Prateek Singh, the Deputy Commissioner of Police from Bhubaneswar said that there are cases where one body is being claimed by multiple families.
"In such cases, we are going for DNA testing. We have taken DNA samples of all bodies. We have received 193 bodies in different hospitals here," the DCP said. Jitin Yadav, the Additional District Magistrate of Howrah said that the main issue faced by them is the identification of bodies.
"We are helping those coming from West Bengal. The main issue we are facing is the identification of bodies. In some cases, there are multiple claimants for one body. DNA testing will be done in such cases," he said. Meanwhile, total no of deaths in Balasore Train accident was revised to 288, Odisha Chief Secretary, Pradeep Kumar Jena said on Tuesday.
Out of total 288 bodies, 193 were sent to Bhubaneswar, 94 bodies handed over in Balasore. The body of one person who died while undergoing treatment for his injuries in Bhadrak hospital was handed over to a relative. Out of the 193 bodies which was sent to Bhubaneswar, 110 has been identified and 83 are still to be identified, the Odisha Chief Secretary added.
Earlier on Monday officials said that there are 101 bodies yet to be identified. Talking to ANI, Divisional Railway Manager of the Eastern Central Railways Rinkesh Roy had said that around 200 people are still being treated in various hospitals in Odisha. Over 1000 persons were injured after the accident involving the Shalimar-Chennai Coromandel Express the Howrah-Chennai Coromandel Express and a goods train near Bahanagar Bazar station in Odisha's Balasore district on June 2. The Railways said that as far preliminary investigation the accident may have resulted on account of 'signalling interference'.