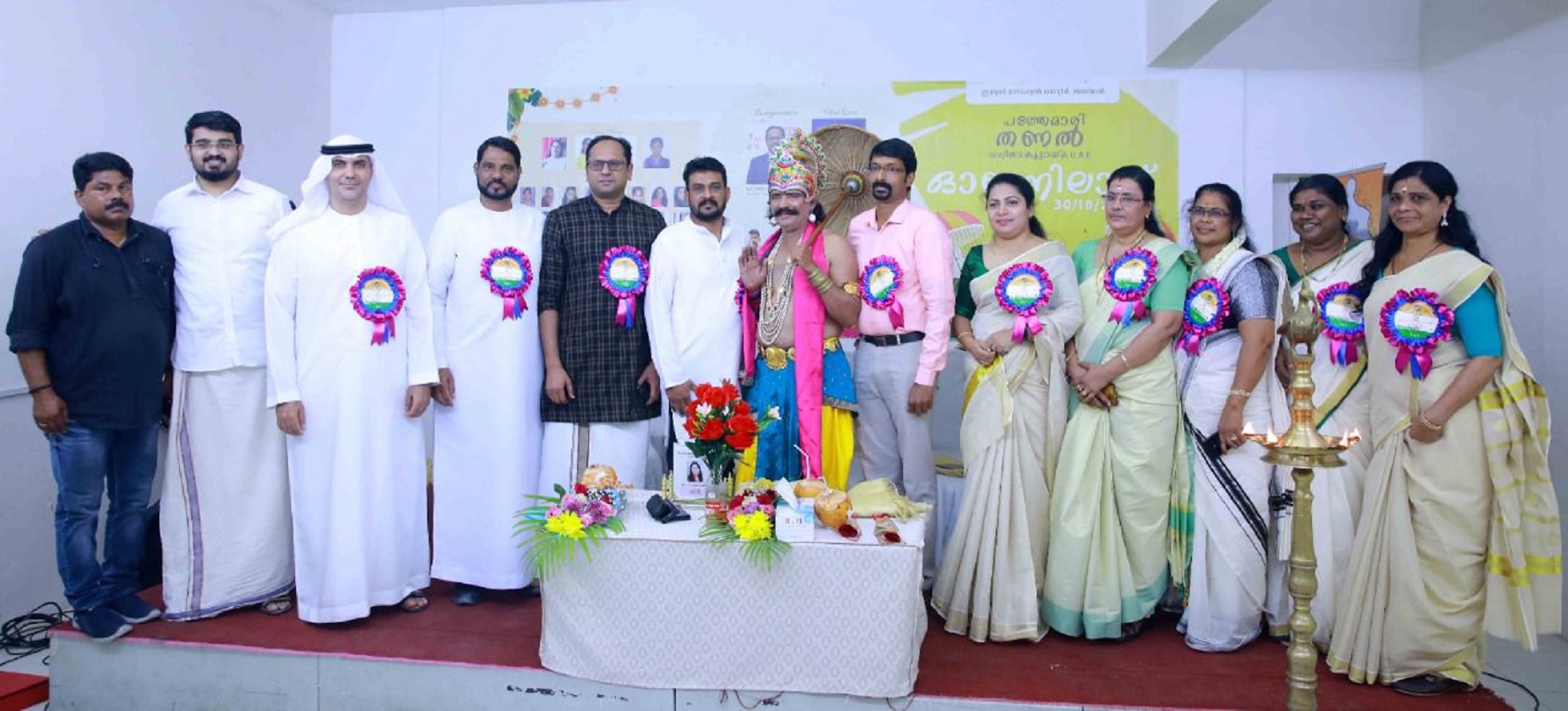 AJMAN:
Onam celebration was organised Pathemari Thanal Association, a women's group in the UAE, which has been making significant contributions in the field of philanthropy and culture.
The Association, which has been making specific interventions on the many issues of women who come to the UAE in search of work, brings to the attention of the authorities the exploitations faced by women in the field of work, and strives for the social and cultural upliftment of women in the diaspora. Onam celebrations organised at Ajman Indian Social Center were presided over by Social Center President Muhammad Jasim. Salam Pappinissery was the chief guest, UAE native Loi Abu Amra was the guest of honor.. The meeting honored Shiji Anna Joseph with Woman of the Year Award, Gulf Madhyam reporter Salim Noor with Madhyam Award and social activist Sadiq Choloor with Best Social Worker Award. Salim Papinissery handed over free flight tickets to those who lost their jobs and were facing health problems. Program Coordinator Murali Panicker led the program.
Akhil Das Guruvayur presided over, Sati welcomed, Bindhu Nair gave vote of thanks, Admins Ambika, Radhavijayan and Sujatha extended greetings.