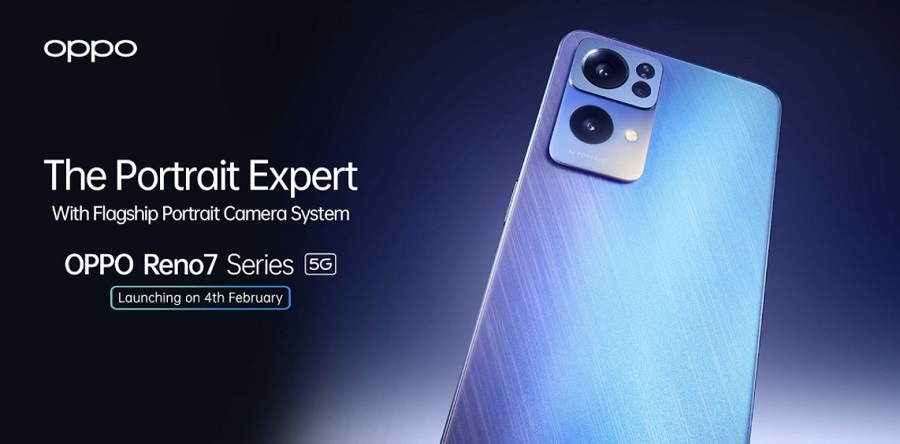 NEW DELHI:
Leading global smart-device brand, OPPO, will launch its much-awaited Reno7 series on February 4, 2022. The 5G handsets, Reno7 Pro 5G and Reno7 5G will set a new milestone in smartphone aesthetics with proprietary OPPO Glow design that incorporates aircraft-grade Laser Direct Imaging (LDI) technology.
OPPO Glow is a design technology where the glass back cover of the phone achieves two seemingly paradoxical properties: Matte texture and a shiny appearance. OPPO Glow not only gives the phones their premium look but also provides the Reno7 series with fingerprint and stain-resistance properties. The newer LDI technology, which till now has been used to design PCBs in the aviation industry, has been repurposed to etch fine textures—as small as 20 microns in size—onto the photoresist-coated AG glass back cover of the Reno7 series. Each device's back features a total of 1.2 million micro-etchings that create the illusion of thousands of stars—complete with long tails of light—shining across the sky. These micron-scale etchings give the phones a matte in-hand feel and brushed finish.
For extra durability, the Reno7 Pro sports a lightweight but durable aluminum middle frame. Moreover, the flat-edge design of the device makes it easier to hold and operate. The handset also features a 2.5D, 6.55-inch OLED screen that adopts the narrowest bezel packaging process in the history Reno. This makes the left and right black edges of the screen 0.2mm narrower. The Reno7 Pro is therefore 11.5% thinner than last gen's Reno with a 92.8% ultra-large screen-to-body ratio; it is the slimmest Reno ever and weighs just 180gm.
The Reno7 Pro even boasts a Twin Moon Camera design at the rear. The upper half of the camera module is decorated with metal and the lower half is coated with ceramic to provide a contrasting but premium appearance. The Reno7 Pro also uses first-of-its-kind 3D "breathing" lights around the camera module. Here, a 1mm diameter fibre is bent to frame the camera area and emit soft, pulsating lights whenever the phone receives a call, message, or during charging.
OPPO Reno7 Pro 5G and Reno7 5G will be available in two colours: Startails Blue that features beautiful comet-like trails blazing across a clear sky, and Starlight Black which resembles a galaxy of glittering stars in the night. Tune into all the launch updates on OPPO's website and social media channels Twitter, Facebook, Instagram