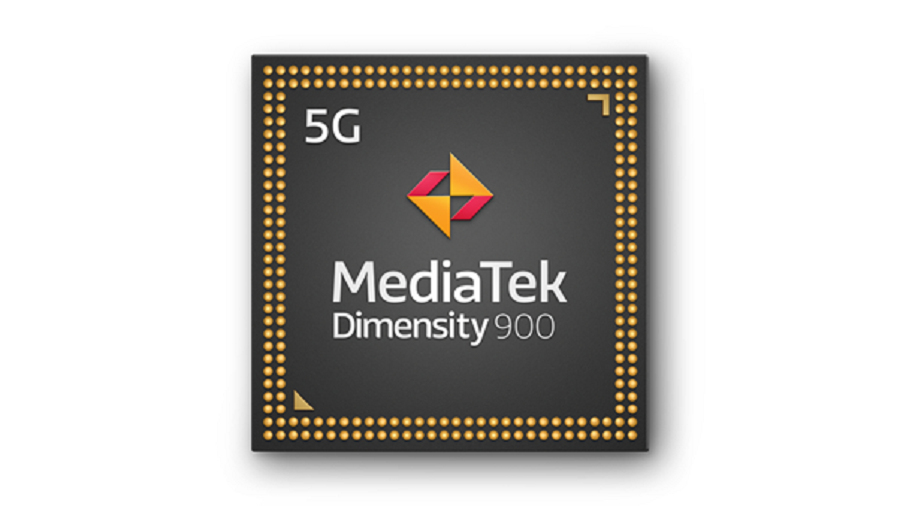 NEW DELHI:
OPPO, the leading global smart devices brand, is all set to launch India's first-ever smartphone with MediaTek Dimensity 900 chipset – the power-packed OPPO Reno6 5G. The MediaTek Dimensity 900 chipset, is built using the latest exceptionally power-efficient 6nm production process, making it exceptionally light on power and extends battery life even for demanding users. It supports Wi-Fi 6 connectivity, ultra-fast FHD+ 120Hz displays, and up to 108MP main camera for an all-around unparalleled and incredible experience.
Reno6 5G is one of the 'Most Awaited' Reno flagship smartphones, the futuristic all-rounder device will be synonymous with unparalleled performance, unmatched speed, and astute power efficiency. Designed to impress, this OPPO Reno6 5G smartphone with the new MediaTek Dimensity 900 chipset is poised to guarantee an enhanced experience to its users.
Speaking on the soon-to-be-unveiled OPPO Reno6 5G, Tasleem Arif, Vice President India R&D, OPPO India said, "Since the very beginning, OPPO has been at the forefront of technology innovation and the upcoming Reno6 5G testifies this fact once again. A power-packed device needs an advanced powerful chipset to back it up and this made us bring in the MediaTek Dimensity 900 chipset. Reno6 5G will be India's first smartphone to be powered by this chipset. The phone and the chipset are truly powerful when it comes to speed of use, immersive gaming, videos, and videography, promising you a smooth, seamless, and lag-free experience."
Anku Jain, Managing Director, MediaTek India, commented, "The MediaTek Dimensity 900 processor, equipped with next-generation features and exceptional performance, reiterates our commitment towards popularizing 5G in India and empowering consumers with incredible experiences. MediaTek and OPPO's association dates back several years and together we have launched several leading devices which have captured user's attention worldwide. The OPPO Reno6 5G powered by the advanced features of the MediaTek Dimensity 900 processor is a step forward in this direction and is designed to deliver a seamless and unparalleled 5G smartphone experience. We look forward to more such attractive launches in association with OPPO in the near future."
The MediaTek Dimensity 900 is a 5G Octa-core processor which is built on 6 nm manufacturing technology and brings the latest Arm Cortex A78 CPU. It also supports Wi-Fi 6 and Dual SIM 5G. The chipset is equipped with an octa-core central processing unit (CPU) consisting of two Arm Cortex-A78 processors with a clock speed of up to 2.4GHz and six Arm Cortex-A55 cores operating at up to 2GHz. Dimensity 900 supports LPDDR5 memory and UFS 3.1 storage and can adapt to a 120Hz screen refresh rate, bringing brilliant performance improvements and a smooth experience.
The chipset of this MediaTek powered smartphone integrates an Arm Mali-G68 MC4 graphics processing unit (GPU), along with an independent artificial intelligence (AI) processing unit (APU) that delivers optimal power efficiency for extended battery life. The 3rd generation of MediaTek's AI processing unit is tremendously power-efficient to support a wide array of AI applications and 4K high definition resolution (HDR) videos. The Dimensity 900 features MediaTek's latest HyperEngine 3.0 with Networking Engine 3.0 that searches and connects to the lowest latency cell tower available to minimize online ping. Additionally, the third generation 5G Call & Data Concurrency allows users with dual SIM 5G to game uninterruptedly while also making or receiving calls on the second SIM. As both the 5G modem and Wi-Fi are integrated into the chip, it enables them to work closely together for better power efficiency; this Super-Hotspot technology gives up to 33% of power savings when tethering other devices.
Alongside the OPPO Reno6 series, the company is announcing a new colour variant – Blue for its flagship EncoX truly wireless Bluetooth earphones. The OPPO EncoX true wireless earphones are the majestic combination of OPPO's seasoned mastery of acoustics and the Nordic audio giant Dynaudio's expertise, indeed a delight for audiophiles!
With OPPO, innovation is all-pervasive and not limited to a specific function or feature. The Reno6 series phone will also bring in a new eon in smartphone videography. Save the date as the complete specifications and pricing of the Reno6 5G will be announced on July 14, 2021, during the official OPPO Reno6 launch date event.