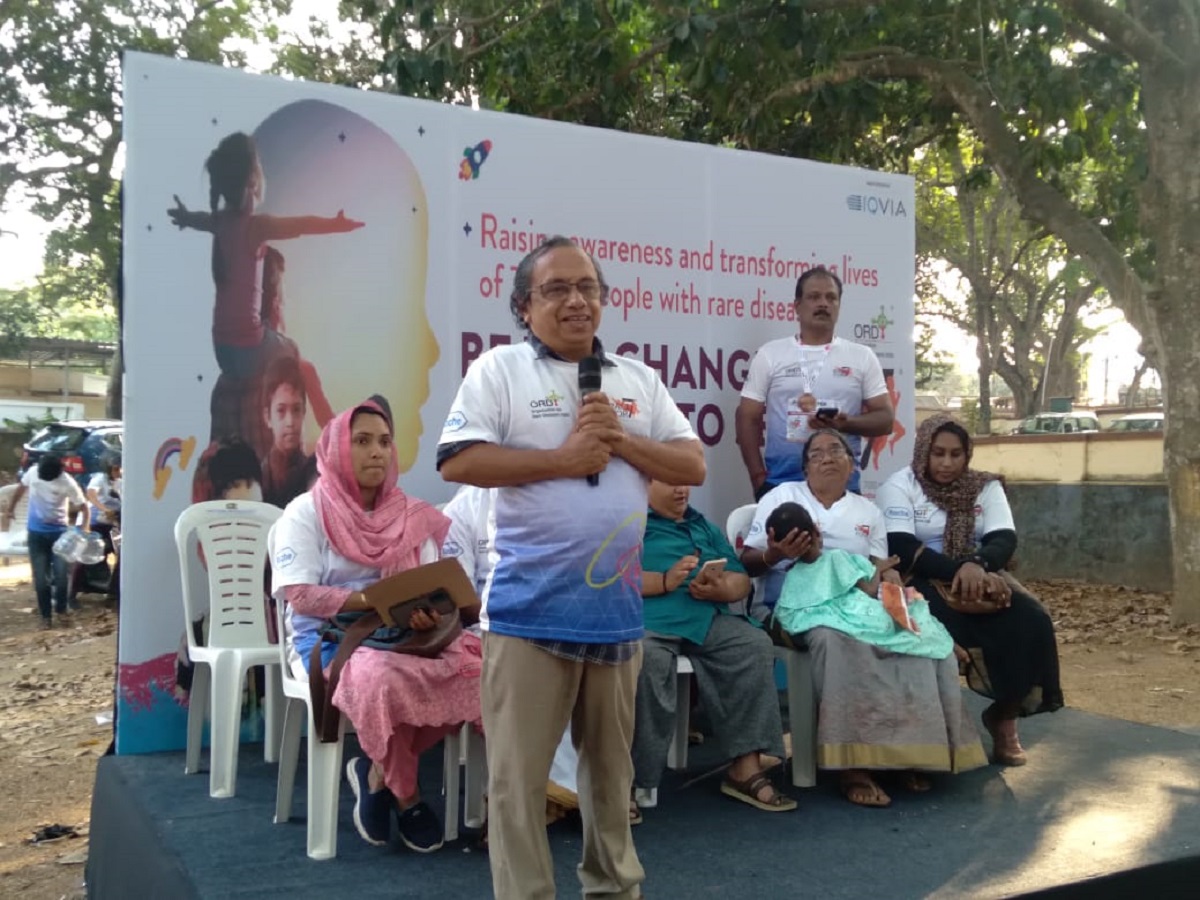 THIRUVANANTHAPURAM:
The Organization for Rare Diseases India (ORDI) hosted its eighth edition of Racefor7® on Sunday to raise awareness about rare diseases in India. Chief Guest Dr. Sankar VH, MD, Trivandrum Medical College was present at the event. Participants joined the run/walk/bicycle to support the rare diseases cause.
Team ORDI works to connect rare disease patients, policy makers, medical fraternity, and Health Care Industry through various initiatives to sensitize the public at large to acknowledge rare diseases. A major initiative in this regard is our Annual Awareness Run – RACEFOR7. Race for 7 is an awareness run organized by Organization for Rare Disease India (ORDI) in line with World Rare Diseases Day. Racefor7 symbolically represents the 7000 rare diseases.
Every year ORDI organizes Racefor7®, the largest and longest rare disease awareness campaign in India with support from various Patient Support Groups, Clinical Research, Pharmaceutical, Diagnostic Support Companies, Physicians, Hospitals, Volunteers and Runners with an objective to raise awareness among Public, Health Care Providers, Policymakers, Patient Organizations and other stakeholders. As part of Racefor7, short marathons/walk/bicycle of approx. 7 KM are organized across multiple cities in India spread across February and March significantly boosts awareness and education on the rare diseases.
Speaking at the event, Dr. Sankar VH Trivandrum Medical College, said, "Rare Diseases are chronic in nature but can be managed with early diagnosis and timely intervention. The government has been taking positive steps with the finalisation of the National Policy for Rare Diseases in 2021. The announcement of a new Centre of Excellence for rare diseases in Trivandrum is yet another testimony of the progress in the right direction."
Speaking about the event, Prasanna Kumar Shirol, Co-founder and Executive Director of ORDI, he, said "It is inspiring to see so many people come out to support the cause of rare diseases. The Rare Diseases community extends its heartfelt appreciation to all the participants."
"Racefor7 is conceptualized and developed to raise awareness and build an annual Program to engage all the stakeholders concerned with Rare and Genetic Disorders. The 8th Edition focuses on access to treatments and building quality of life for 70 million people affected with Rare Diseases."
Further, he thanked Government of India and the State Governments for initiating treatments for Rare Diseases patients under National Policy for Rare Diseases, 2021 at the Government Hospitals. He said, "120 patients are getting treated in the first phase and there is long way to go in this journey of treatment, clinical trials, drug discovery and drug development, Insurance, find funding for both medical and non-medical support, continuous therapies, special education, care giving and building Quality of Life for patients and families suffering from Rare Diseases".
All participants received a Tee Shirt with Bib mentioning a Rare Diseases Name. In addition, a medal and e-certificate were given to the participants along with sumptuous breakfast.