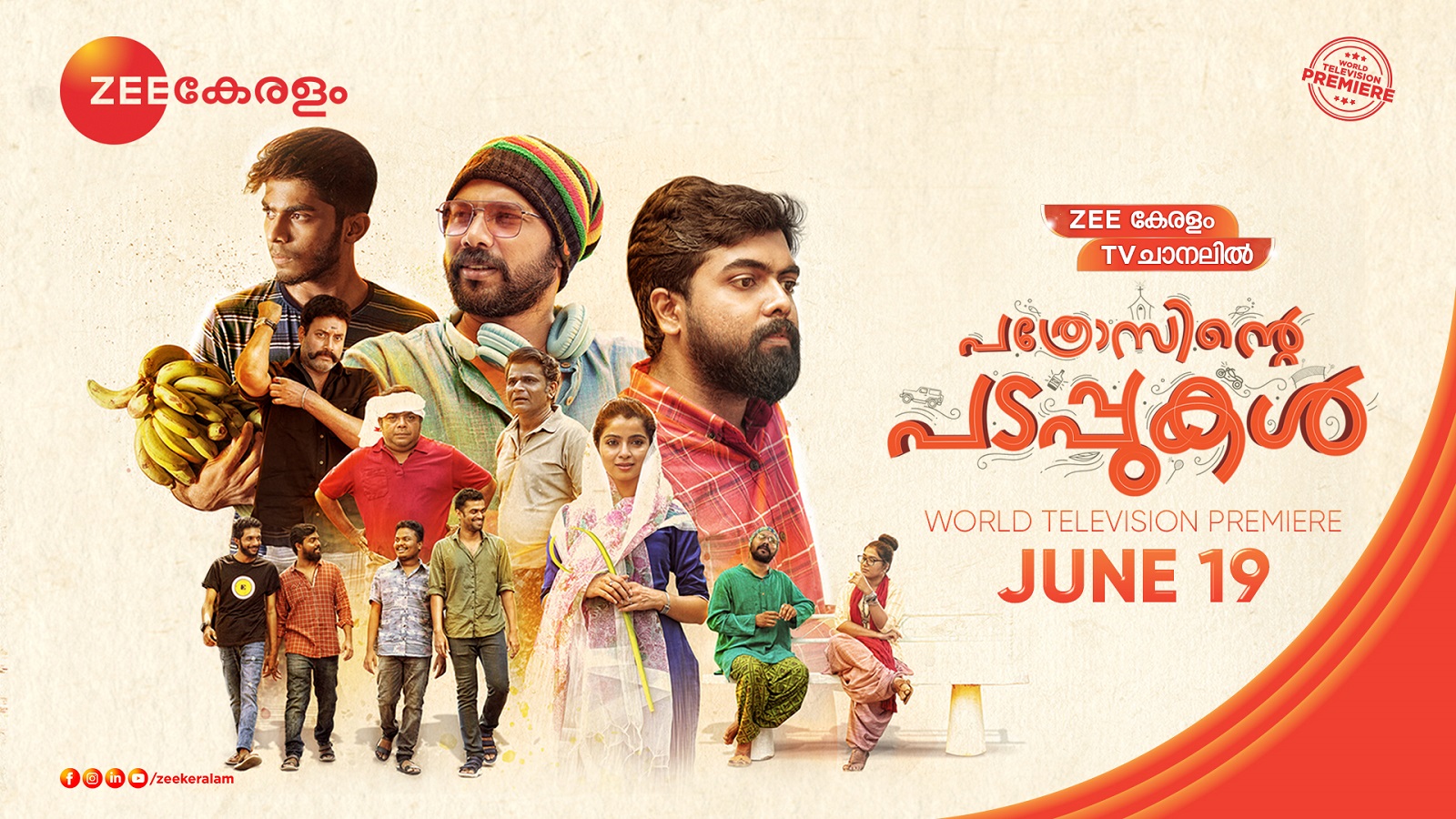 KOCHI:
The stage is set for the much awaited TV premiere of Malayalam blockbuster 'Pathrosinte Padappukal' on Zee Keralam. The movie will have its world television premiere on June 19. Pathrosinte Padappukal is a humorous depiction of the occurrences of a middle-class household and has all the elements to make the audience laugh and enjoy.
Dinoy Paulus, who made a name for himself in Malayalam cinema with the blockbuster film 'Thanneer Mathan Dinangal,' has once again wowed the audience through 'Pathrosinte Padappukal'. He has scripted, done the screenplay and played the lead role in the film. Directed by Afzal Abdul Latif, the film has a young cast. Sharafuddin plays Peter's eldest son Sonny Pathros, Dinoy Paulus plays his second son Tony Pathros and Neslin plays his youngest son Bony Pathros.
Zee Keralam has become one of the fastest growing entertainment channels in Malayalam in a short period of time. With its original concepts and storytelling flair, the channel has opened up new horizons in the world of entertainment for Malayali audiences. Pathrosinte Padappukal will premiere on Zee Keralam on June 19, Saturday.