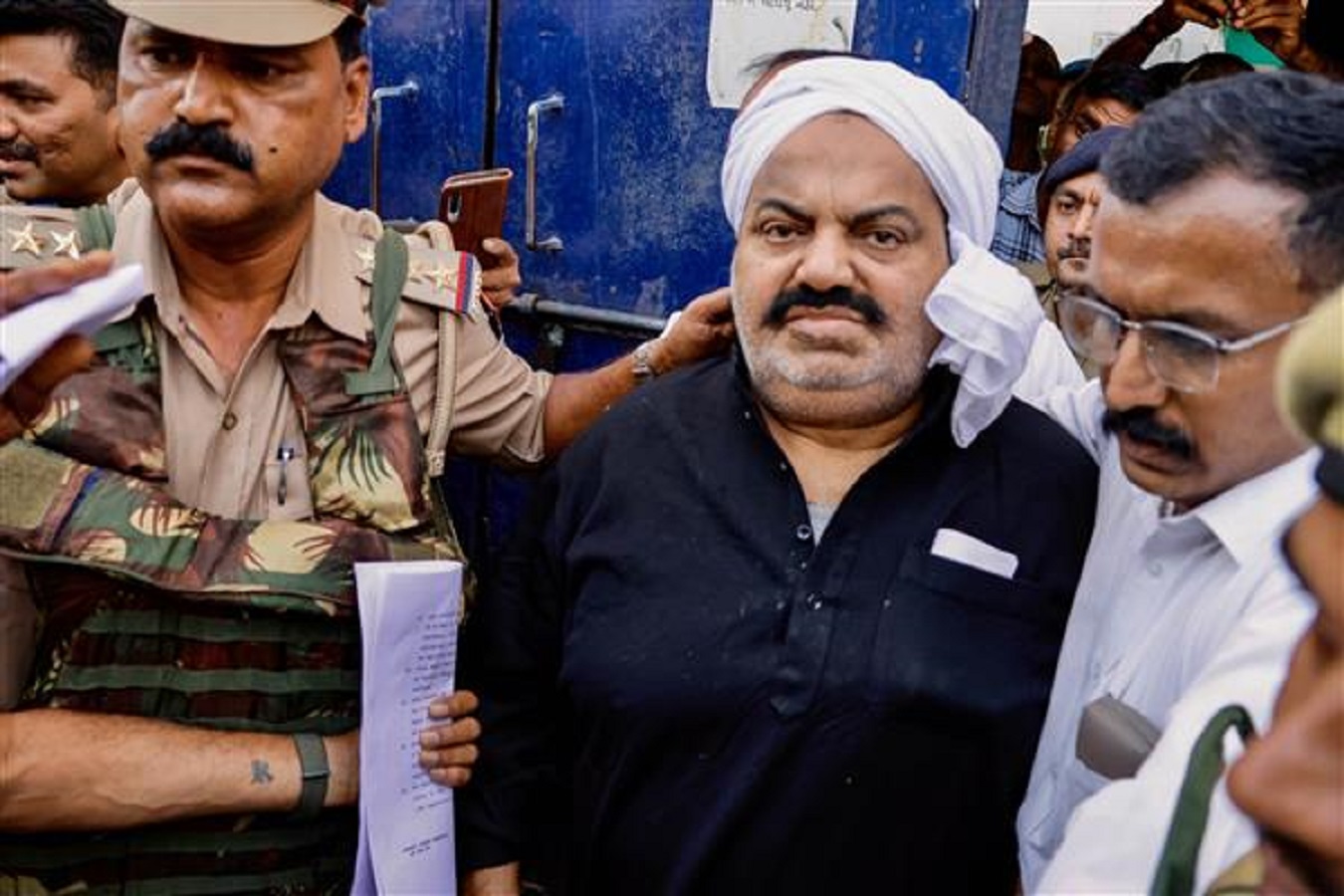 PRAYAGRAJ:
An MP-MLA court here on Tuesday sentenced Atiq Ahmad and two others to life sentence after holding them guilty in the Umesh Pal kidnapping case.
Special MP-MLA court judge Dinesh Chandr Shukla held Ahmed; Saulat Hanif, a lawyer; and Dinesh Pasi guilty in the case, government counsel Gulab Chandra Agrahari said.
Seven others, including Ahmed's brother Khalid Azim alias Ashraf, were acquitted in the case, he said.
After the killing of the then BSP MLA Raju Pal on January 25, 2005, Umesh Pal, then a zila panchayat member, had told police he was a witness to the murder.
Umesh Pal had alleged that when he refused to retract and buckle under pressure from Ahmed, he was kidnapped at gunpoint on February 28, 2006.
The FIR was registered on July 5, 2007, against Ahmed, his brother and others.
The police had submitted a chargesheet in the matter against 11 people. One of them later died.
Ahmed and Ashraf are also accused of being involved in a conspiracy, while they were both in prison, to kill Umesh Pal.
Umesh Pal was gunned down outside his Prayagraj residence on February 24.