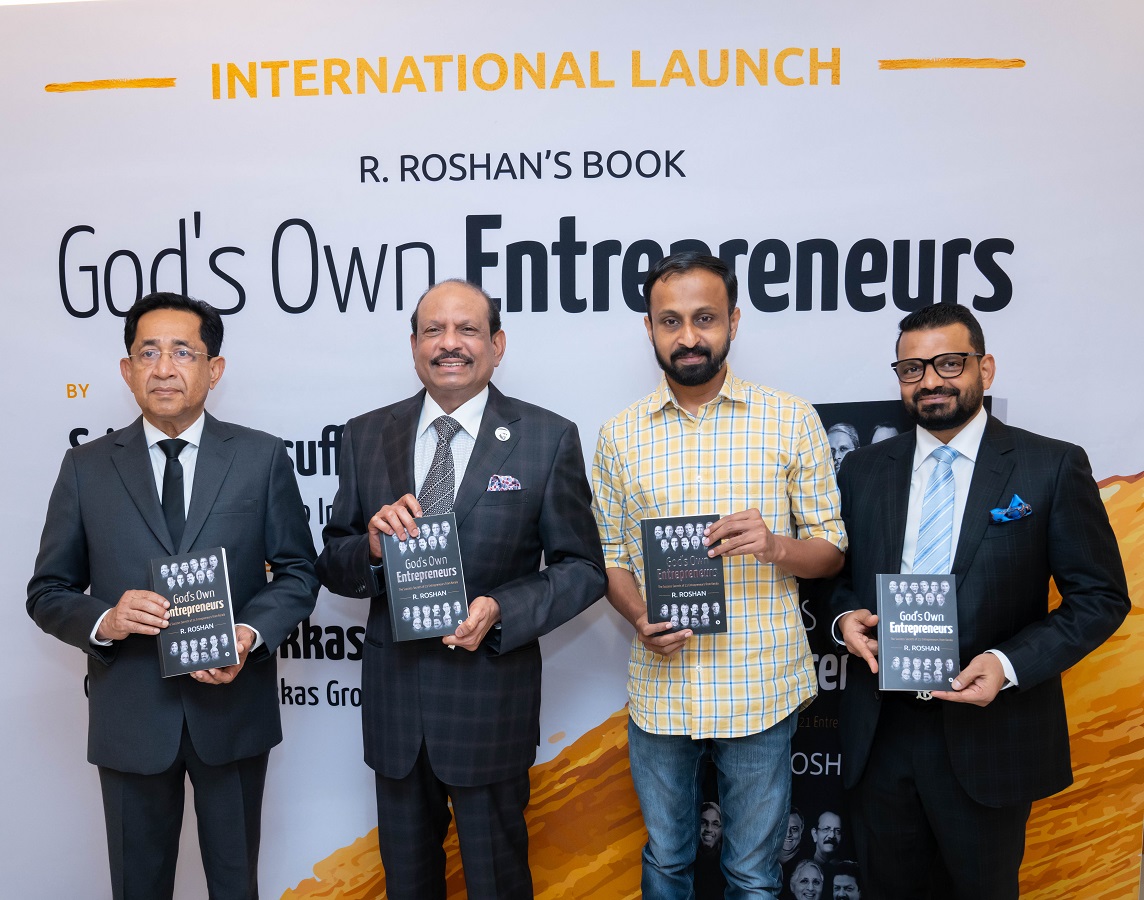 DUBAI:
The success stories of entrepreneurs born in Kerala are an inspiration for people all over the world, Lulu Group International chairman M A Yusuff Ali said on Wednesday.
He was conducting the international release of 'God's Own Entrepreneurs,' a book authored by entrepreneurship evangelist and mediaperson R Roshan, at the company's Dubai regional office.
He added that the book, penned after a thorough analysis of the entrepreneurial journey of these businessmen, will be a motivation for the younger generation. 'God's Own Entrepreneurs' traces the success secrets of 21 entrepreneurs from Kerala.
JoyAlukkas Group chairman Joy Alukkas received a copy of the book from Yusuff Ali. Joy Alukkas said the book will help in introducing to non-Malayalis the success tales of entrepreneurs from Kerala.
Author R Roshan said the role Malayali entrepreneurs played in the economic development of Kerala and Gulf region was big. "Through the book, I aims to trace their growth as global citizens and present it before the world," Roshan added.
Lulu Group director M A Salim attended the function.