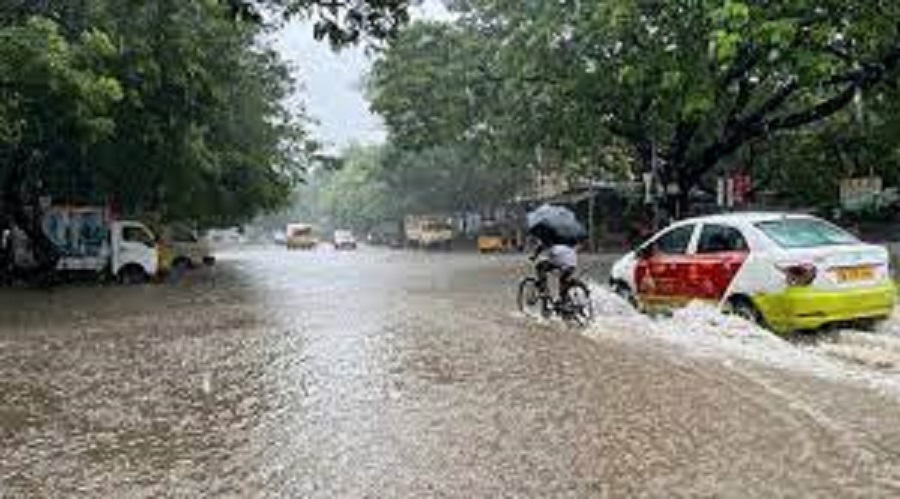 CHANDIGARH:
Rains battered parts of Punjab and Haryana for the third consecutive day on Monday with authorities working round the clock to reach out to people in the worst-hit places in hours of crisis.
According to the meteorological department, it has been raining in many parts of Punjab and Haryana since morning. In view of the prevailing situation caused due to incessant rains, Haryana Chief Minister Manohar Lal Khattar cancelled all his pre-scheduled programmes for the day and summoned an emergency meeting of senior officials of various departments, including Home, Disaster Management and Urban Local Bodies, officials said.
Khattar will also be holding a meeting with deputy commissioners later in the day through video-conferencing, they said. Authorities have already ordered the closure of schools in some affected areas in Punjab and Haryana. As torrential rains battered several parts of Punjab, Army assistance was sought by the Patiala district administration after water overflowed from the Sutlej Yamuna Link (SYL) canal in Rajpura town following a breach.
The Army has been put on alert in some other parts of Punjab, officials said. In Rajpura, water entered a private hospital and the patients were shifted to two other hospitals, they said. In some places in Punjab, there were breaches in distributaries and minor canals. Fields were inundated at many places in Punjab and parts of Haryana causing crop damage.
Tracts of land near Sutlej and Ghaggar river were inundated. At some places in Punjab, water gushed into houses and at a few places, people were evacuated to safer places. The heavy monsoon downpour continued to lead to traffic snarls on key road stretches in the two states, the officials said.
Punjab Director General of Police (DGP) Gaurav Yadav had earlier said extensive arrangements have been made to deal with any kind of exigency arising out of potential floods. Several teams of the National Disaster Response Force (NDRF) have also been deployed in the flood-ravaged districts, including Mohali, Rupnagar and Fatehgarh Sahib.
Schools have also been ordered to remain shut on Monday in some worst-affected districts of Punjab and Haryana, including Rupnagar, Mohali, Patiala, Ambala and Panchkula. In the wake of a flood-like situation due to incessant rains in several parts of the state, Punjab Chief Minister Bhagwant Mann had on Sunday directed all the cabinet ministers, MLAs and officials to stay alert and reach out to people in need.
Flood control rooms have been set up in all the districts of Punjab to help the people in hours of crisis. Helpline numbers have been publicised and officials have been appointed round the clock in these control rooms to serve the people, an official statement said. Owing to the heavy rains, the water level of the Yamuna river at Hathini Kund Barrage is constantly increasing, due to which people of low-lying areas adjacent to Yamuna have been asked to stay away from the riverbank, the officials said.
On Monday at 8 am, 2.79 lakh cusecs of water was discharged from the barrage, they said. In Punjab's Rupnagar, Siswan Nadi breached near Kamalpur, the officials said. Rains lashed Chandigarh, Panchkula, Yamunanagar, Ambala, Karnal, Kurukshetra, among other places in Haryana while Fatehgarh Sahib, Mohali, Rupnagar and Patiala in Punjab also received showers. Due to incessant rains in the catchment areas of the Sukhna Lake here, two of the floodgates were opened on Sunday, the officials said.