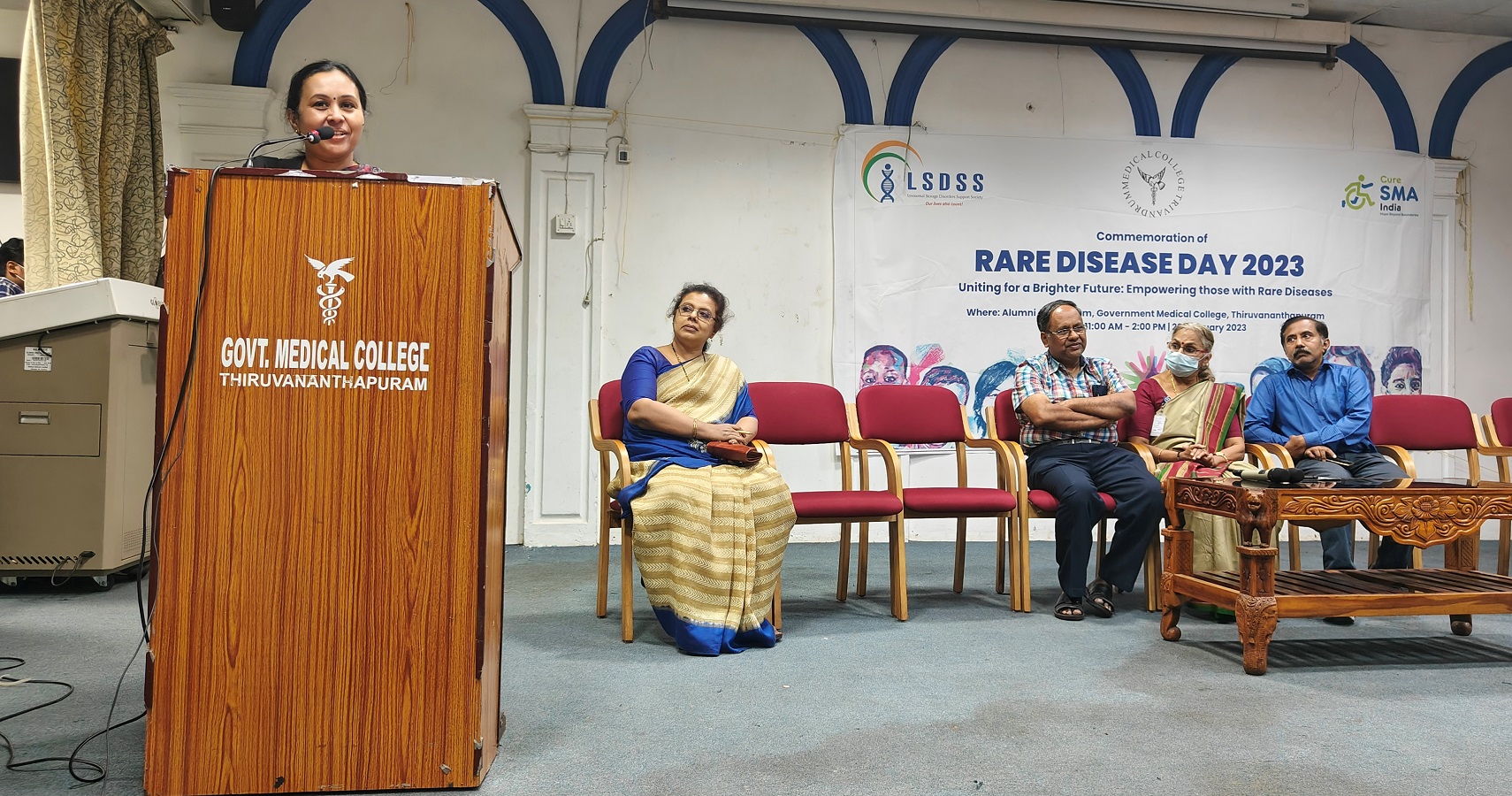 THIRUVANANTHAPURAM:
Rare disease patient groups on Tuesday called upon the Kerala state administration to provide state budgetary support towards diagnosis, and treatment of treatable rare, genetic conditions. Kerala Health Minister Veena George was the chief guest on the occasion.
The Lysosomal Storage Disorder Support Society (LSDSS) and Cure SMA came together to observe Rare Disease Day at the newly set up Centre of Excellence (CoE) for rare diseases at the Sree Avittam Thirunal (SAT) Hospital, Thiruvananthapuram. Rare Disease Day is the globally-coordinated movement on rare diseases, working towards equity in social opportunity, healthcare, and access to diagnosis and therapies for people living with a rare disease. Sanofi has been supporting the rare disease day event commemoration in India for 13 years now, ever since the first event was commemorated in 2010 at the Sir Gangaram Hospital, Delhi.
With the theme "Uniting for a Brighter Future: Empowering those with Rare Diseases", the event was attended by several senior doctors along with rare disease patients and their families from the state. State Minister of Health Veena George said that the government has undertaken great work to ensure the treatment of children suffering from rare diseases. As part of this initiative, a new Centre of Excellence for Rare Diseases has been set up at SAT Hospital. The minister also announced that genetic labs will be started in Thiruvananthapuram and Kozhikode this year.
According to Manoj Manghat, Kerala State Coordinator, LSDSS, "Kerala has been supporting the cause of rare disease patients, much before the formulation of the National Policy for Rare Diseases, 2021. On this occasion, we have requested the Kerala government to continue its support towards this cause by setting up an annual budgetary allocation, specifically for rare disease patients. This could go a long way in ensuring sustainability of funding, particularly to patients diagnosed with chronic rare conditions like LSDs."
Cure SMA representative Dr Razeena K, Director, Patient Empowerment from CURE SMA said that rare diseases are genetic disorders that require a sustainable support mechanism for diagnosis and treatment. Such diseases are serious, chronic, debilitating and fatal, often requiring long-term, specialised treatment and management; sometimes causing severe handicap. These conditions specifically impact minors, with nearly 50% of new cases occurring in children, causing 35% of deaths before age 1.
Dr. Sankar VH, MD, Trivandrum Medical College, said, "Rare Diseases are chronic in nature but can be managed with early diagnosis and timely intervention. The government has been taking positive steps starting with the finalisation of the National Policy for Rare Diseases in 2021, the subsequent increase in funding to INR 50 lakh per patient in 2022, and finally disbursement of funds and on-boarding of eligible patients in 2023. The announcement of a new Centre of Excellence for rare diseases in Trivandrum is yet another testimony of the progress in the right direction."
Medical College Principal Dr. Kala Keshavan, KELSA Member Nisar Ahmed, Head of Pediatric Neurology Department and Professor Dr. Mary Iype, Center of Excellence Nodal Officer Dr. VH Shankar also spoke on the occasion.