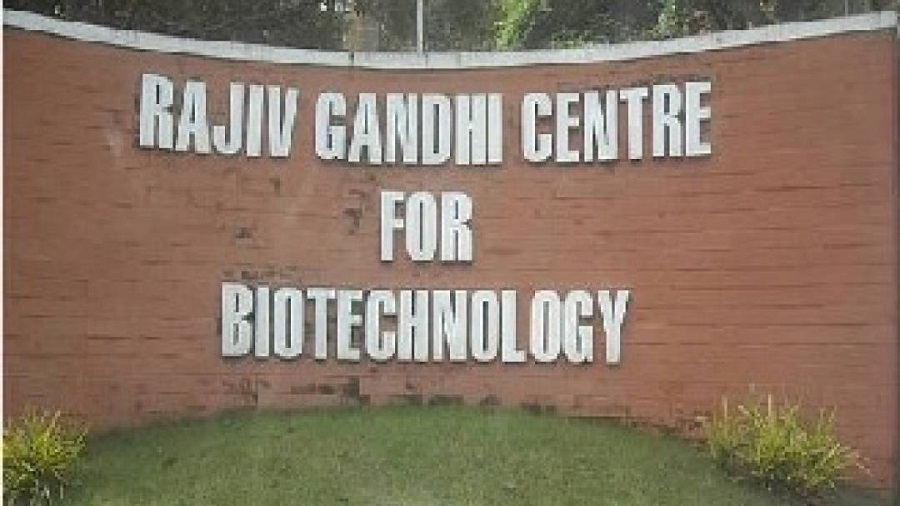 THIRUVANANTHAPURAM:
Showcasing the path-breaking developments in cancer research in the country, Rajiv Gandhi Centre for Biotechnology (RGCB) here will be hosting the three-day annual conference of Indian Association for Cancer Research (IACR) at Uday Samudra Hotel Kovalam, from February 5.
Leading cancer researchers, clinicians, scientists and IPR experts from India and abroad will attend the meet, whose central theme is "Leading the fight against cancer." "The meet is taking place when cancer research in India has made magnificent progress, recording substantial achievements in bringing out scientifically validated diagnostic measures and therapeutic strategies. The conclave will deliberate on how to consolidate the achievements and make further headway in battling cancer," said Prof M Radhakrishna Pillai, President IACR and Director RGCB.
As a premier research institute of the country, RGCB has made seminal contributions in deciphering the molecular mechanism behind cancers, creating novel diagnostic and therapeutic procedures and vaccination protocols for prevention of cancers, he said. Apart from established oncologists and genome analysts from internationally reputed institutes and hospitals, the conference will bring together students, researchers, post-doctoral fellows and young investigators to deliberate on current developments in understanding the molecular basis of cancer and therapeutics.
The highlights of the meet include a debate on "shifting cancer research investment from late-stage treatment to early -stage detection," featuring Dr R Sankaranarayanan, former director of Cancer Prevention at WHO and Prof Soo Khee Chee, former director, National Cancer Centre, Singapore.
The meet will have a unique session where survivors, including actorMamta Mohandas and two senior doctors from Regional Cancer Centre (RCC), sharing their experience infighting and winning the battle against cancer.
Dr Soumya Swaminathan, Executive Director and Chief Scientist, WHO, will give a special address to the meet through video conferencing on the opening day.
Prominent speakers at the meet include Dr Frederic Biemar, Director, International Affairs, American Association for Cancer Research, Dr David A Wink Jr, National Cancer Institute, NH, USA, leading patent lawyer Mr Manu Nair of Technology Ventures, Oklahoma Medical Research Foundation, USA, Dr Patrick M Gaffney, OMRF, Oklahoma, Prof. Partha P Majumdar, Distinguished Professor and former director , National Institute of Biomedical Genomics, India, Prof Subrata Sinha, AIMS, New Delhi, Prof Rakesh Kumar, RGCB, Prof Bharat Aggarwal, Inflammation Research Center, San Diego, USA, Dr Ravi Dashnamoorthy, Rutgers Cancer Institution, NJ, USA, Prof Prabhudas S Patel, The Gujarat Cancer & Research Institute, Ahmedabad, and Prof Robert Clarke, Georgetown University School of Medicine, Washington DC.
About 450 researchers and clinicians will attend the meet, which will facilitate close interactions between the young researchers and seasoned investigators.