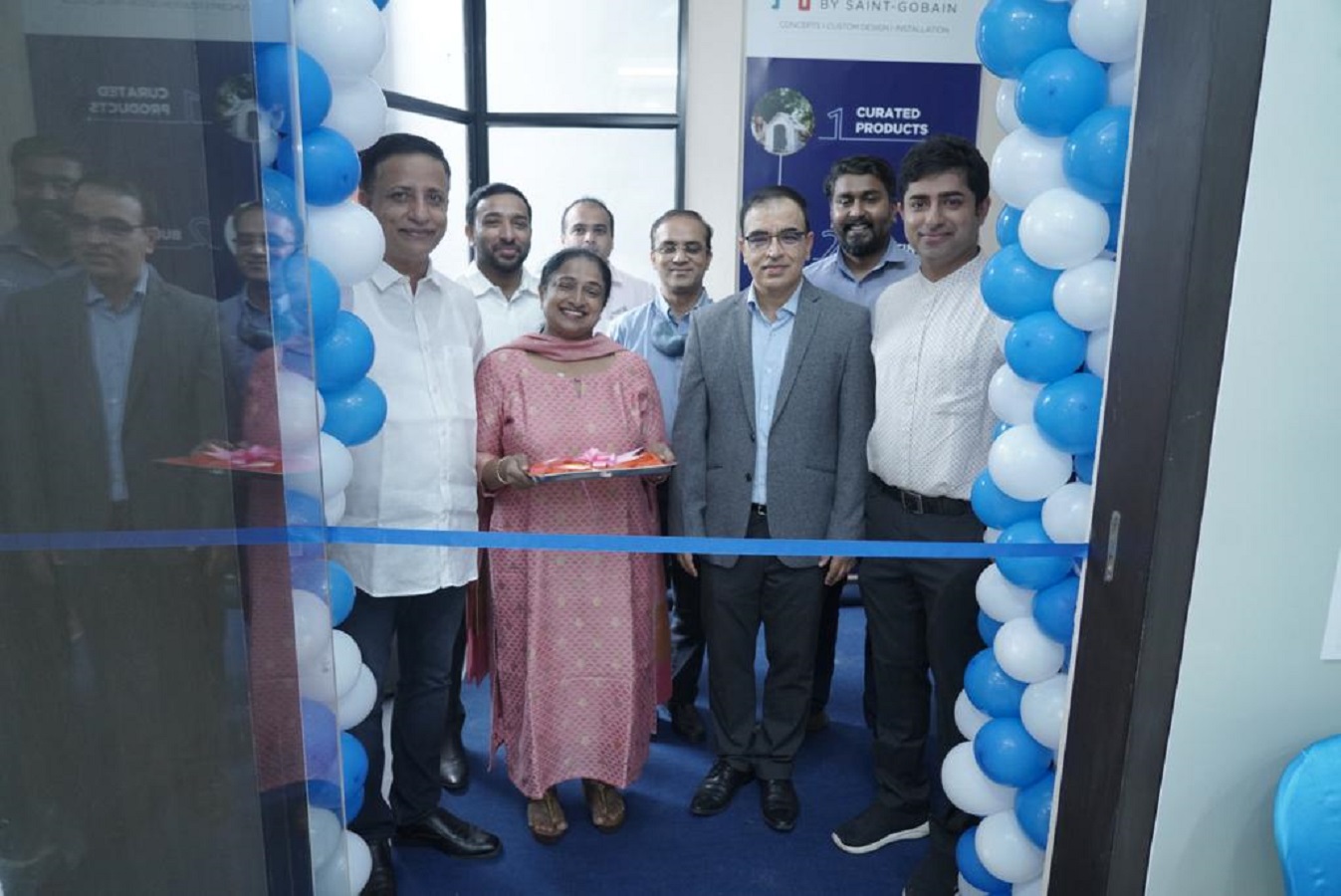 KOCHI:
Saint-Gobain is a worldwide leader in light and sustainable construction focused on its Purpose "Making the World a Better Home." India is home to 1.35 Bn people and with the current urbanization level at 32%, we will need to build hundreds and thousands of homes in the coming years.
The pandemic has made homes central to our existence as we work and learn from our homes. To address the rapidly growing demand for the solutions for homes, Saint-Gobain has developed several end-to-end and innovative solutions – Shower Cubicles, Windows, Kitchen Shutters, Wardrobe Shutters, LED Mirrors, Glass Writing Boards, Gyproc Ceilings, Drywalls, Tiling & Grouting Solutions, Gypsum Plaster, CertainTeed Roofing Shingles, and Novelio Wall Coverings amongst many other solutions. Saint-Gobain has brought all these solutions under MyHome, a one-stop phygital business model offering customers solutions from design to installation.
Kochi is at the heart of Kerala and the commercial capital of the state witnessed a boom in the real estate market. The capital is one of the most chosen real estate hubs in Kerela. The growth in the market real estate segment has seen remarkable development and homebuyers are upgrading their lifestyles with renewed vigour. This impacted the rise in demand for the home solutions segment that ensures comfort, hygiene, and wellbeing. To cater to the fast-growing needs for home solutions in the market, Saint-Gobain India has launched their MyHome showroom in the city.
Hemant Khurana, Executive Director Saint-Gobain India Pvt Ltd, said "I am happy to announce the launch of the exclusive MyHome showroom in Kochi today. Kochi is a growing and promising market, and we are looking forward to providing our solutions for this market. The exclusive store we are inaugurating in Kochi cement our commitment to this growing market and provides a unique opportunity for homeowners to experience our solutions under one roof. Homeowners will be benefitting from our capabilities to provide end-to-end customized offerings. We aim to offer our customers a Phygital (Physical + Digital) experience through a combination of the MyHome store and the popular MyHome website."
Srihari K, Business Head, Saint-Gobain India, said "We are delighted to reveal our exclusive MyHome stores in the city of Kochi. This inauguration is an important milestone in our expansion plan for India and the retail footprint we are aiming for in Southern India. Customers in Kochi can now get an experience of our solutions through this physical MyHome showroom which will be available in N.H.Bypass, Ernakulam location. Our focus is on delivering well-being to the end consumers and making the process simpler and easier. We have had an incredible response from the customers and the industry to our solutions. Our new Windows range of solutions is completely customized for elegant home interiors and provides thermal and acoustic comfort. The fulfillment process is digitalized end-to-end from measurement to manufacturing to installation.''