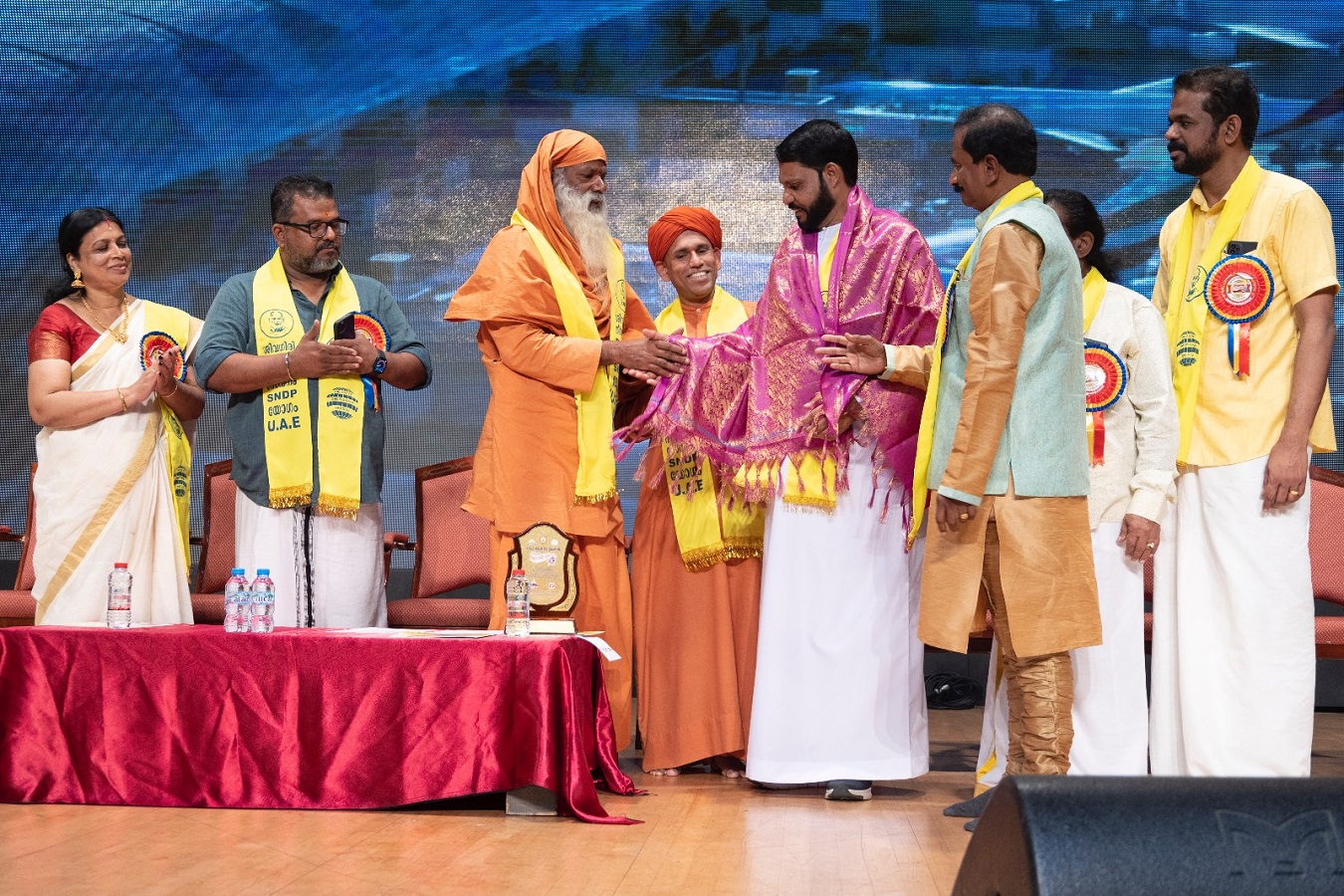 ABU DHABI:
The 20th anniversary celebration of the formation of Sivagiri Pilgrimage Navati and SNDP Yogam UAE Sevanam, Sevanam Sneha Sangama @20, was held at India Social and Cultural Centre.
The Sneha Sangam Cultural Meeting was inaugurated by LuLu Group Chairman MA Yousafalli. Yab Legal Services CEO and social activist Salam Pappinissery was felicitated with the Seva Ratna Award for his contribution to the social, cultural and business sector in the UAE.
SNDP Yogam UAE Sevanam s Central Committee Chairman MK Rajan presided over the programme. SNDP Yogam General Secretary Vellapalli Natesan offered felicitations over online. Brahmashree Bodhi Theertha Swami of Sivagiri Mutt delivered the blessing discourse and Swami Atmadas delivered a discourse on the purpose of the Sivagiri Pilgrimage.
Indian Embassy Consular Balaji Ramaswamy and ISC Chairman V Natarajan also offered felicitations. Sevanam Central Committee Secretary KS Vachasapthi welcomed and Vice Chairman Prasad Sreedharan offered vote of thanks. JRC Babu and VR Anil Kumar, who are doing excellent work in the social and cultural field, were honored in the function.
As part of the 20th anniversary of Sevanam, Yusafalli inaugurated Gurukripa Bhavana Project, which will build 20 houses for needy people.
Yusufalli also assured that five more houses will also be constructed along with the project from his side. In connection with the anniversary celebrations, programs like Guru Puja, Sivagiri Pilgrimage Walk, Cultural Conference, Chendamela, Bhajan, Prasadamoot, Deivadeshaka singing in six languages ​​were also held.