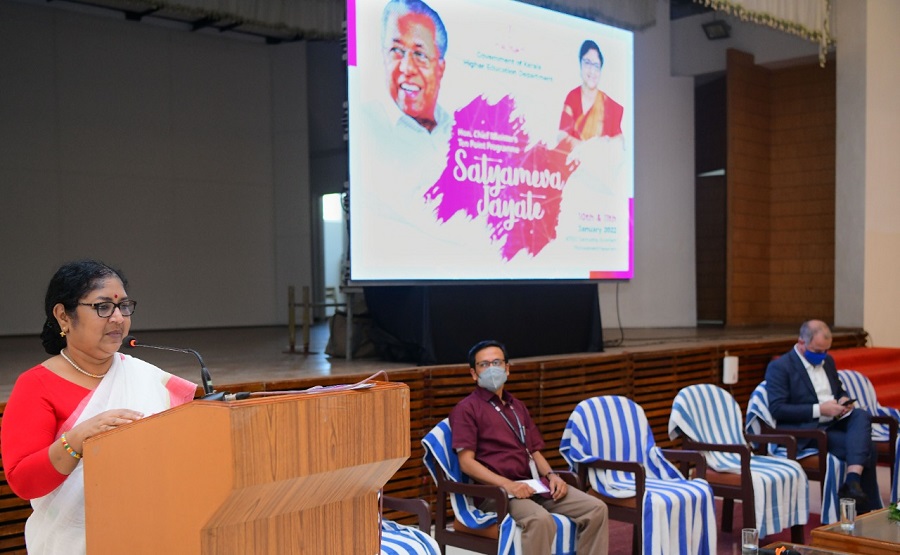 THIRUVANANTHAPURAM:
To tackle the menace of misinformation and sensitising the youth and college students, the Satyameva Jayate digital media literacy campaign will soon be extended to all higher education institutions in the state.
As part of the initiative, a two-day workshop for selected college teachers, who will be the master trainers, was launched here on Monday. The Media Literacy Boot Camp for the teachers organised by the Higher Education department in association with Delhi based DataLeads was inaugurated by Dr. R Bindu, Minister of Higher Education at KTDC Samudra in Kovalam.
The Department of Higher Education is spearheading the Satyameva Jayate Digital Media Literacy Program at the college level. The programme aims to create awareness among students and youth about the safe use of digital media and ways to recognize fake information on the web. The master trainers who will be trained in the camp would lead the further training for more college teachers across the state. Additional Director, Department of Higher Education, Dr. Jyotiraj M presided over the function. DateLeads CEO Syed Nazakat Hussain led the training session.
The two-day training will cover topics such as tools to identify fake information on the internet and social media, fact checking and data analytics. Satyameva Jayate, one of the Chief Minister's 10 Point Programme is a comprehensive information literacy initiative aiming at tackling the spread of fake news and
misinformation. This is the first of its kind initiative by a government in the country.