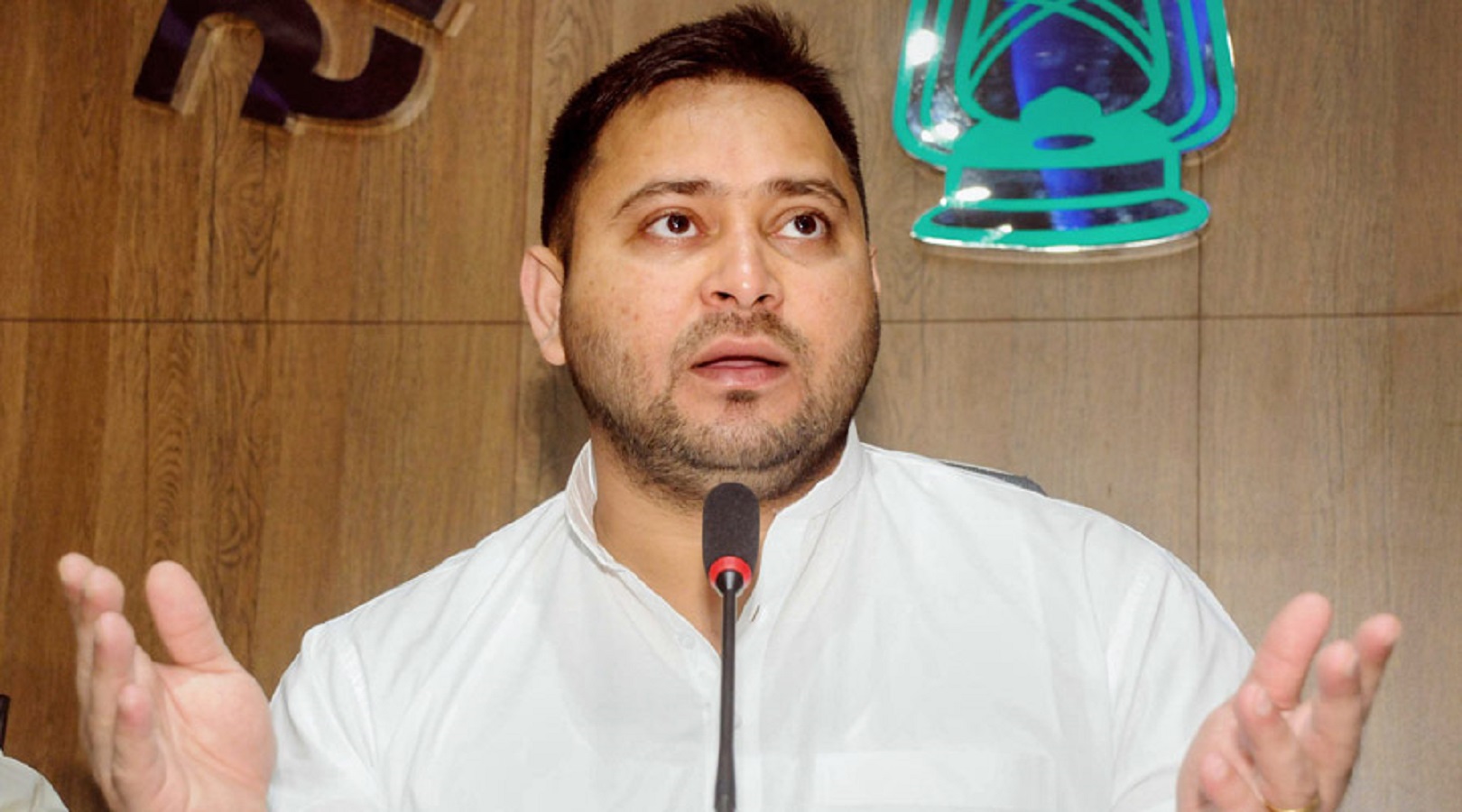 NEW DELHI:
The Supreme Court on Monday stayed trial in the criminal defamation case against Bihar Deputy Chief Minister Tejashwi Yadav in Ahmedabad over his alleged "only Gujaratis can be thugs" remark.
The Bench of Justices Abhay S Oka and Pankaj Mithal passed the order and issued notice to the complainant seeking a response on the transfer petition moved by Yadav.
Yadav approached the top court seeking a transfer of the trial of criminal defamation case from Gujarat to Bihar. The criminal defamation suit was filed before a Magistrate court in Ahmedabad.
Haresh Mehta, a social worker and vice president of an organisation called the All-India Anti-Corruption and Crime Preventive Council filed the complaint against Yadav.
The complaint goes back to Yadav's alleged remarks made in March in Patna. It has been alleged that Yadav said that "in today's time, only Gujaratis can be thugs and they will also be forgiven for the same."
The complainant has alleged that the remarks defame and humiliate Gujaratis in public.