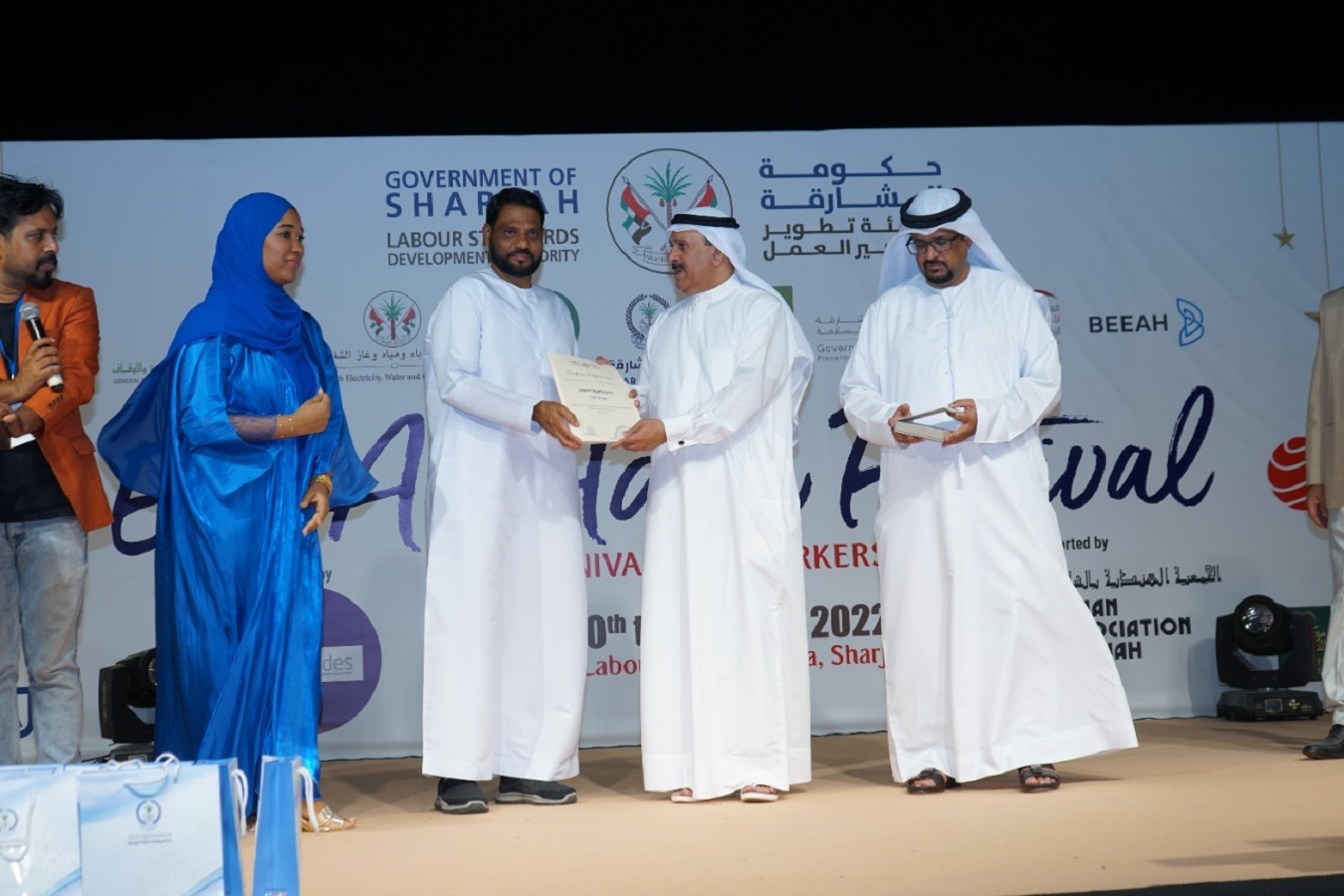 SHARJAH:
The 'Carnival with Workers' organized by Sharjah Labor Standards Development Authority for expatriate workers on the occasion of Eid came to an end. 15 days of celebrations were held at Al Sajja Labor Park. Sharjah Labor Standards Development Authority Chairman Salim Yousaf Al Qaseer inaugurated the grand celebration. Such an event is organized with the intention of increasing social and cultural ties among the workers of Sharjah from different countries.
Various government departments in Sharjah, Sharjah Indian Association and Yab Legal Group, a law firm in the UAE, jointly conducting the 'Carnival with Workers'. Art and cultural-awareness programs, free medical check-up camps, legal-motivational sessions, Eid bazaar and other elaborate arrangements have been made for the workers during the celebration.
Yab Legal Group CEO and social activist Salam Pappinissery was honored at the event. Red Crescent Chief Coordinator Abdul Latif Al Qadi, Red Crescent Volunteer Head Jassim Al Naqbi, Event Director Abdullah Kamana Palam, Sharjah Indian Association President Adv YAA Rahim, Sharjah Indian Association Past President Dr EP Johnson, event Manager Yasir Hameed, Food ATM Director Ayesha Khan and Event Coordinator Hanif Muhammad were present.