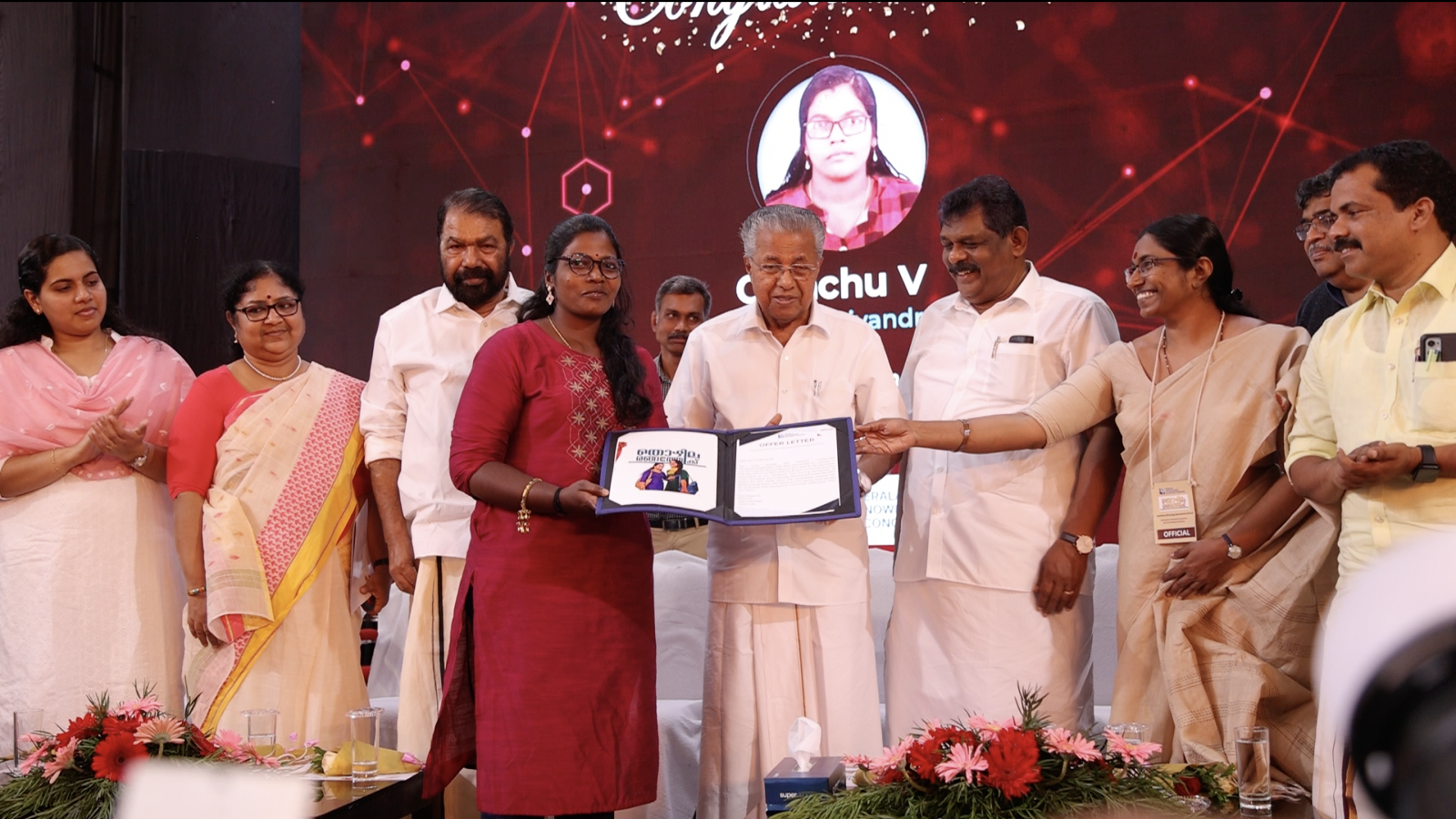 THIRUVANANTHAPURAM:
Social intervention is essential for enhancing women's strength in the job sector and the society should seriously ponder over the same, said Chief Minister Pinarayi Vijayan. He was speaking after the state level inauguration of the handing over of job offer letters under the Kerala Knowledge Economy Mission's 'Thozhil Arangathekku', a project for educated women in search of employment, organised on the International Women's Day here on Wednesday.
"Even though the number girls are high in the student community compared to boys, the number of women in the job sector is low. The state government is making interventions through the Kerala Knowledge Economy Mission to address the social and economic reasons behind the same," said Pinarayi Vijayan. The Chief Minister emphasised that it is necessary to create awareness in the society in order to increase the number of women in the employment sector and the same should start from within the family.
As part of the project, the Kerala Knowledge Economy Mission is aiming to provide employment to all women aged below 40 years after providing them skill training. In order to enable the Kerala Knowledge Economy Mission to achieve its primary goal of addressing unemployment in Kerala, the state government has linked the higher education sector with the industrial sector, said the Chief Minister.
As part of the state level inauguration, offer letters were handed over to Chinchu V., Athira S. H., Hima S. R. and Nithya S. Minister for Social Justice Dr. R. Bindu presented awards to those who performed well in the job fair conducted under the auspices of KKEM. Minister for General Education and Labour V. Sivankutty presented mementos to the district with highest participation, best district programme officer, community ambassador and employers at the function presided over by Transport Minister Antony Raju.
Thiruvananthapuram Corporation Mayor Arya Rajendran, K-DISC Member Secretary P. V. Unnikrishnan; Thiruvananthapuram District Panchayat President Adv. D. Suresh Kumar, Kerala Knowledge Economy Mission Director P. S. Sreekala, Kerala Knowledge Economy Mission General Manager P.M Riyas were also present on the occasion.