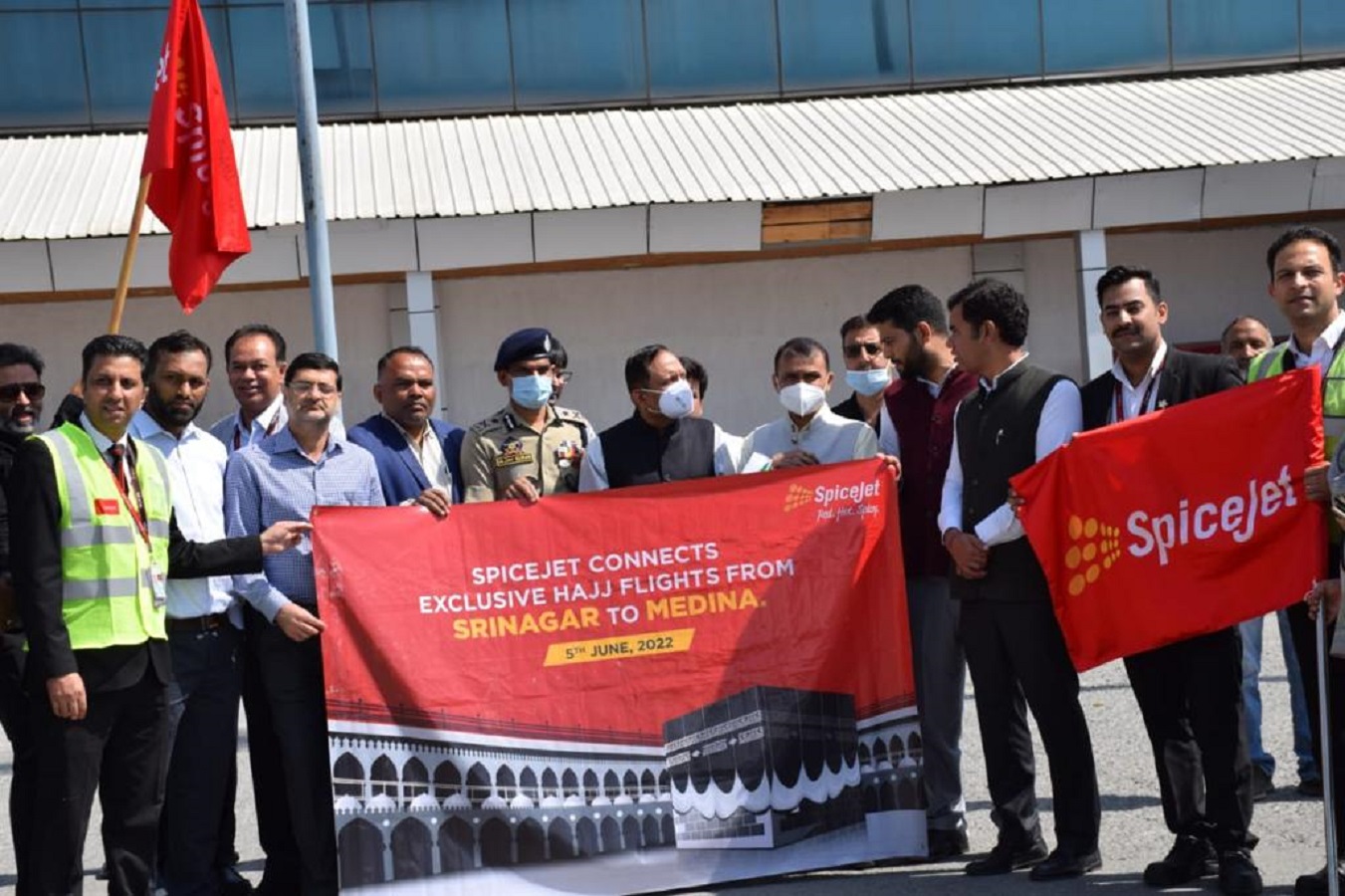 GURUGRAM:
SpiceJet, the country's favourite airline, ushered in India's Haj pilgrimage for the year as it flagged off its first special Haj flight from Srinagar today. A SpiceJet Boeing 737-800 departed on its schedule time from the Srinagar airport with 145 passengers on-board today morning.
SpiceJet will operate 37 special Haj flights for pilgrims travelling to Mecca for the annual pilgrimage. The special flights from Srinagar will depart for Medina between 5th June and 20th June 2022. Return flights from Jeddah to Srinagar are scheduled from 15th July to 31st July, 2022.
SpiceJet is proud to be the only Indian airline operating Haj flights this year.
Manoj Sinha, Lieutenant Governor of Jammu & Kashmir, joined the launch event virtually. SpiceJet will deploy its 737-800 aircraft for these special flights.
SpiceJet has in the past operated special Haj flights from Gaya and Srinagar, ferrying around 19,000 pilgrims to and from the holy pilgrimage. The operation of special Haj flights is set to resume after a two year hiatus due to the Covid-19 pandemic.