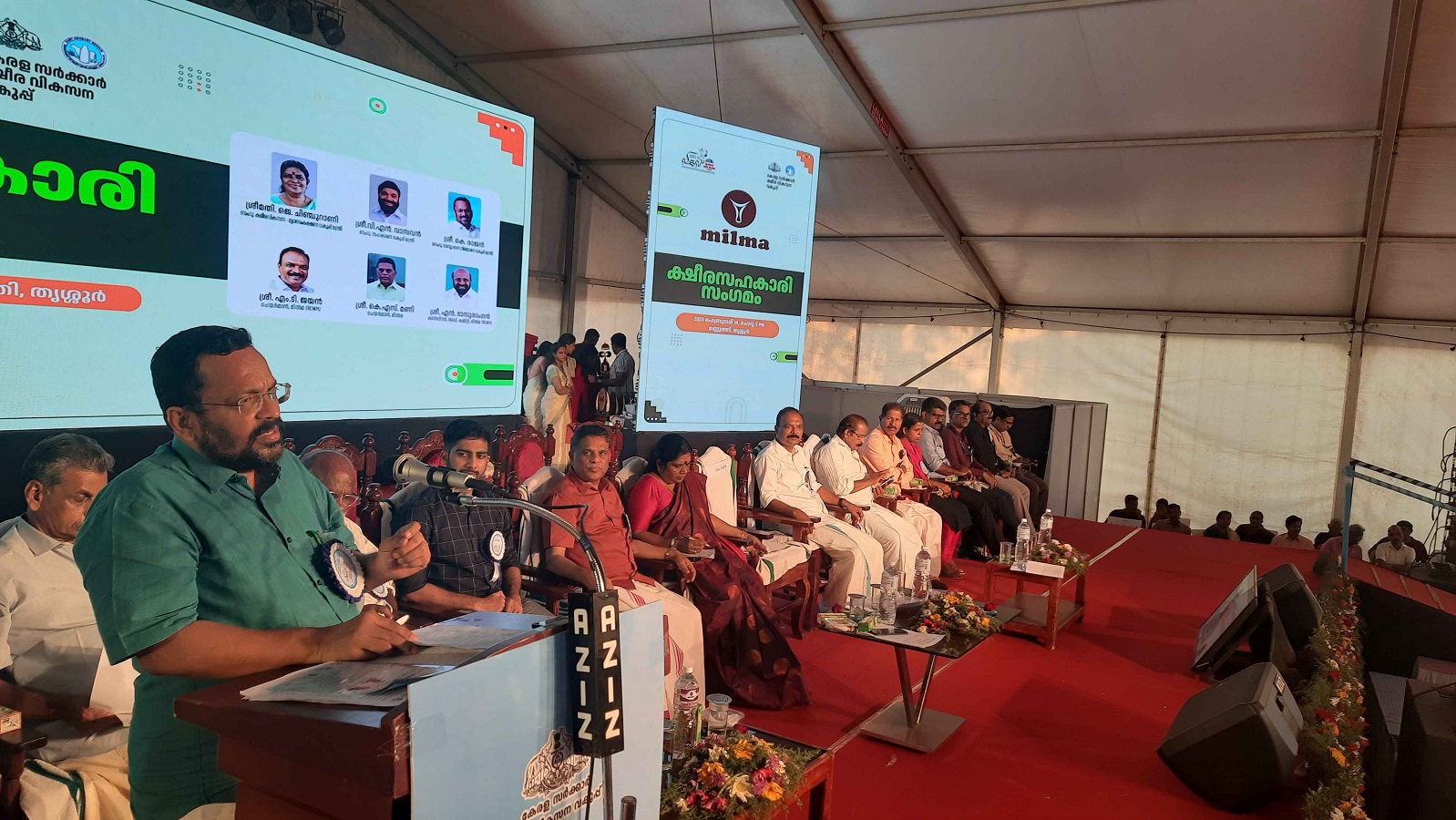 THRISSUR:
Innovative interventions of co-operative sector is crucial for the future growth of dairy sector which is confronted with grim challenges from corporate players, Revenue Minister K Rajan said today.
Inaugurating the Co-operators' Meet at the 'Ksheera Sangamam', Padavu, organized by the state Dairy Development Department here, the Minister said it is critically important that co-operative sector should strengthen its presence in the dairy sector coming out with innovative ventures.
Kerala's dairy sector had made major strides even during the pandemic period by overcoming all hurdles. Corporatization could lead to adverse consequences like unhealthy competition in the dairy sector. Milma and the affiliated co-operatives have a vital role in facing this challenge to safeguard the interests of farmers and consumers. The dairy farmers should rally around Milma for saving this important segment, the Minister said.
Presiding over the session, Minister for Dairy Development and Animal Husbandry, J Chinchurani said dairy sector is a promising area for NRIs to make investments. Also, co-operative sector should make greater efforts in making new value-added products, catering to the demands of the consumers. The 'Milma on Wheels' initiative which converted old KSRTC buses into sales outlets was part of this scheme.
Milma passes on to farmers 80 per cent of the profit it earns and the latter should keep their faith in the co-operative network, she said.
Milma MD Asif K Yusuf said the organization has set an ambitious target of achieving an annual turnover of Rs 10,000 crore by 2025.
Milma Chairman K S Mani welcomed the gathering and ERCMPU Chairman M T Jayan proposed a vote of thanks. N Bhasurangan, Administrative Committee Convener, TRCMPU and Board Members and administrative committee members of the three Regional Unions of Milma attended the session.
Gokul Ratna Award winners were felicitated at the function.