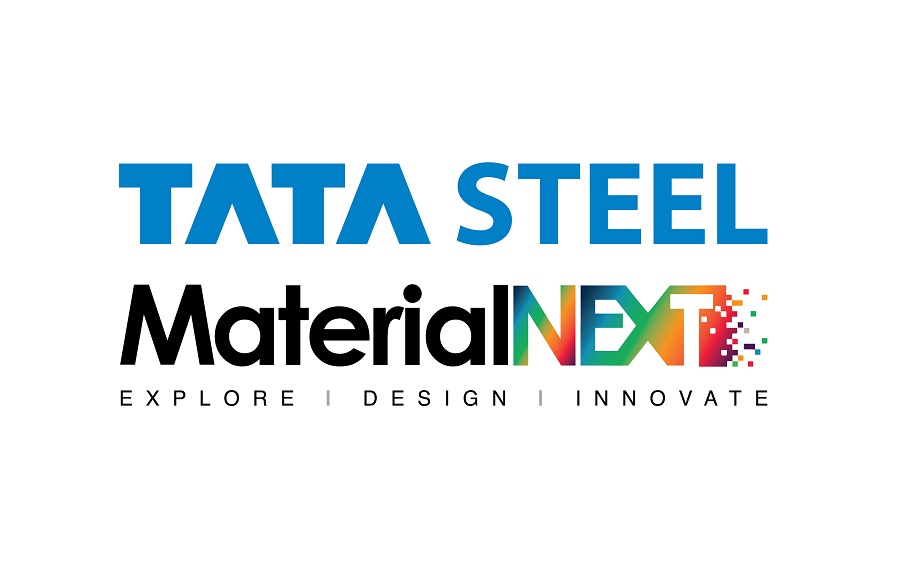 CHENNAI:
Team Titans from Vellore Institute of Technology (VIT), Vellore, which created an innovative solution and prototype of Ti6AL4V implant for the reconstruction of bone defects, won the second edition of 'Tata Steel MaterialNEXT' programme. The grand finale was held as an online event on July 9, 2021. Team Titans, comprising Pearlin Hameed, Ansheed A Raheem, Jishita R, and Ashwin G, received a cash prize of Rs. 5 lakh and was mentored by Dr. Geetha Manivasagam, Professor from VIT Vellore.
Team Changemakers from Indian Institute of Science (IISc), Bangalore, created prototypes of bioabsorbable & deployable biliary stents using shape memory polymer composites and was declared as the runner-up. The team, comprising Saswat Choudhury, Rishabh Soni, received a cash prize of Rs. 2.5 lakh and was mentored by Dr. Kaushik Chatterjee, Professor from IISc Bangalore and Dr. Sonal Asthana, Clinical lead from Aster Hospital, Bangalore.
Dr. Debashish Bhattacharjee, Vice President, Technology & New Materials Business, Tata Steel, said: "At Tata Steel, we strongly believe that innovation is the fundamental step towards transforming processes, products and overall stakeholder experience. Knowledge is increasingly becoming distributed, which places imperatives on corporates to tap into this growing ecosystem to drive sustainability and market leadership. MaterialNEXT is an open innovation platform which aims to encourage and promote entrepreneurship and innovation in the areas of materials for mobility, healthcare, building materials and industrial equipment together with circular economy. We congratulate the winning teams of the second edition of MaterialNEXT for their futuristic approach towards innovating products that will help the society and the environment."
The remaining three teams in the top 5, won a cash prize of Rs. 1 lakh each for their successful demonstration of ideas. Team Biomaterials from IISc Bangalore, comprising Pritiranjan Mondal, Abhishek Kumar Singh, Dr. Sushma Kumari, Dr. Padmavathy Nagarajan and mentored by Dr. Kaushik Chatterjee, Professor from IISc Bangalore, worked on their idea of antimicrobial paints and coatings using functionalised graphene quantum dots (GQDs). Team 7 from Indian Institute of Technology (IIT) Guwahati, comprising Aparna Zagabathuni, Arnob Dutta, Kishore Kumar Padi and mentored by Dr. S. Kanagaraj, Professor from IIT Guwahati, worked on their idea of origami-inspired metamaterial composite orthotic insole for foot disorders. Team Collaborative Research from IIT Guwahati and IIT Gandhinagar, comprising Mitali Basak, Shirsendu Mitra and mentored by Dr. Partho Sarathi Gooh Pattader, Professor from IIT Guwahati, demonstrated their idea of digital electronic based portable device for colorimetric quantification of ketones and glucose in human urine.
MaterialNEXT 2.0 had two tracks, one for aspiring registered PG and Ph.D. students & research scholars from academia/research centres across India and other for the incubated start-ups in seed or series A funding level. Teams competed for the cash prizes, mentorship, and grants for next level of project developments.
This year, the programme received registrations from 250 teams with final 91 active ideas (68 in Research track and 23 in Startup track). After the two-stage selection process, 15 top ideas (13 in Research track and 2 in Startup track) were onboarded for a guided idea development for 2-3 months. During the idea development/performance phase, all teams received interactive mentoring sessions from the industry specialists cum challenge area owners from Tata Steel (Dr. Sudhakar R Marur, Dr. Amar N Bhagat, M C Thomas, Kingshuk Poddar) and subject matter experts from IITs, NITs and IISc (Prof. Kantesh Balani, Prof. Nikhil Singha, Prof. Chenna R Borra, Prof. Bankim C Ray, Prof. Saumen Mandal, Prof. Suryasarathi Bose) in respective challenge areas. Apart from these, each team were also tagged with at least one mentor from the local institute. The teams were also supported with small revenue expenditure funds as per activity estimates.
The grand finale jury comprised Dr. Tata Narasinga Rao, Director, ARCI Hyderabad; Dr. Debashish Bhattacharjee, Vice President, Technology & New Material Business, Tata Steel; Ravi Arora, Vice President, Innovation Program, Tata Sons.
MaterialNEXT as an open innovation event is targeted at leading academic institutes, research centres and early stage deep-tech start-up incubation spaces nurtured in these institutes as a catchment area for novel ideas, which would be taken up subsequently through TSAMRC (Tata Steel Advanced Materials Research Centre) for technology entrepreneurship. Selected ideas from the MaterialNEXT platform would be incubated and nurtured through collaborative experimentation routes to higher Technology Readiness Level (TRL) and further for commercialisation by internal business units with other partners.
MaterialNEXT programme was launched on December 28, 2020, coinciding with the birthday of Ratan N Tata, Chairman Tata Trusts and Chairman Emeritus Tata Sons. The second edition of the initiative was launched across India as a flagship event of Tata Steel and was based on four key themes/challenges: Fiber Reinforced Composites, Novel Coatings, Urban Mining and Medical Materials.
At Tata Steel, pursuing research in advanced materials is an active process. The work in Nanotechnology started almost a decade ago. The Company started the Graphene Initiative in 2016 with the opening of the Graphene Centre in Jamshedpur. By 2018, Tata Steel in India also embarked on the journey towards becoming a Technology leader in steel and materials business with the opening of New Materials Business division focussing on composites and ceramics.
Two Tata Steel Advanced Materials Research Centres were established during FY17, one at Chennai in collaboration with the Indian Institute of Technology, Madras (IITM), and the other at Bengaluru, in collaboration with the Center for Nano and Soft Matter Sciences (CeNS). The objective of these centres is to work closely with academia and other Centers of Expertise to strengthen the portfolio of advanced materials research and its applications.