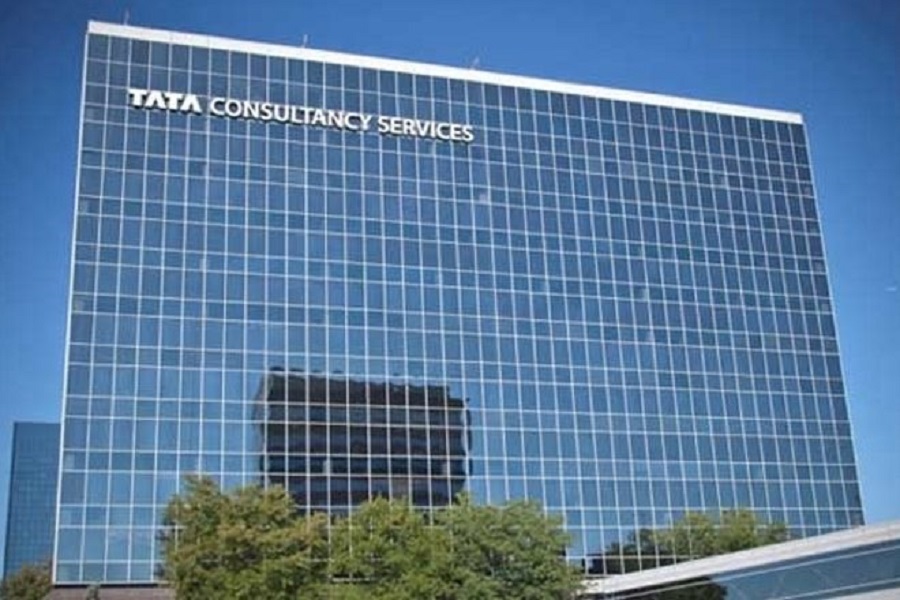 LONDON/MUMBAI:
Tata Consultancy Services (TCS) (BSE: 532540, NSE: TCS), a leading global IT services, consulting and business solutions organization, has been positioned as a Leader in the NelsonHall NEAT vendor evaluation for Wealth and Asset Management Services[1].
According to the report, TCS has a set of wealth and asset management services focused on transformation, integration, and implementation. TCS' strong portfolio of proprietary solutions and platforms, including TCS BaNCS™, and fintech partnerships were cited as key strengths.
The report goes on to say that TCS' domain expertise is drawn from its long-term experience with financial institutions. TCS' large workforce certified in key technologies and frameworks to support consistent delivery were also highlighted as strengths. It also estimated TCS' wealth and asset business to grow considerably over the next three years.
"Progressive wealth and asset management firms are leveraging next-gen technologies to expand their portfolios with newer asset classes, experiment with new, innovative business models, and enhance customer experience," said K Krithivasan, Business Group Head, Banking, Financial Services, and Insurance, TCS. "Our leadership position in this assessment is a recognition of our vision, strategy and capabilities to provide differentiated advantage to financial institutions, while creating exponential value for their end customers."
TCS has more than four decades of experience in the asset and wealth management industry. Its experience and expertise in transforming leading asset and wealth management firms globally helps bring in a differentiated value proposition to its clients.
TCS offers a comprehensive portfolio of services catering to all stakeholders in the enterprise across business, operations, and IT. Through its Industry and Technology Advisory Group focused on wealth and asset management, TCS delivers industry-leading solutions and advisory and consulting services on a wide variety of industry issues. TCS has made significant investments in design studios and innovation through TCS Pace Port™ to help wealth and asset managers discover and deploy customer-centric designs that are enabling firms to pursue profitable and purpose-driven client asset growth.
TCS' IT services span application and digital services, infrastructure services, cognitive business operations, product implementation, platform solutions and Business Process as a Service (BPaaS). TCS' in-depth domain solutions cover all functions and covering front-, middle- and back-office processes.
Key business transformation themes driven by TCS include:
Providing frictionless, contactless client experiences: TCS helps wealth management firms empower advisors with key business capabilities like video conferencing, co-browsing, online meeting scheduling, digital vault, etc. thereby enriching customer experience and advisor effectiveness.
Launching new products: TCS helps clients launch new products and technology-led engagement models to create cross-selling, up-selling opportunities or address new customer segments altogether.
Building more responsive, resilient operations: Leveraging its Machine First™ approach, TCS helps customers embed machine vision, machine learning, AI, and conversational systems into their operations, helping reduce turnaround times, while enhancing customer experience and operational resilience.
Hyper personalizing experiences and product designs: Leveraging AI/ML technologies, TCS helps design hyper-personalized client experiences as well as unique investment products.
Providing sustainable returns: TCS with its investments in data offerings is helping clients adhere to their sustainability and climate risk strategies. Other emerging themes include developing digital solutions such as remote online notary and eAuthorizations, digital asset custody, hybrid platforms, next-gen estate planning, climate change, regulations like SEC derivatives framework, cloud adoption.
Andy Efstathiou, Director, Banking Operations & Transformation practice, NelsonHall, said, "TCS was identified as a Leader in wealth and asset management services based on its strengths in delivering contactless customer experience and reduced time to launch new financial products. In addition, TCS has strong IT services capabilities for building agile, resilient operations, using its Machine First approach to transforming financial operations."