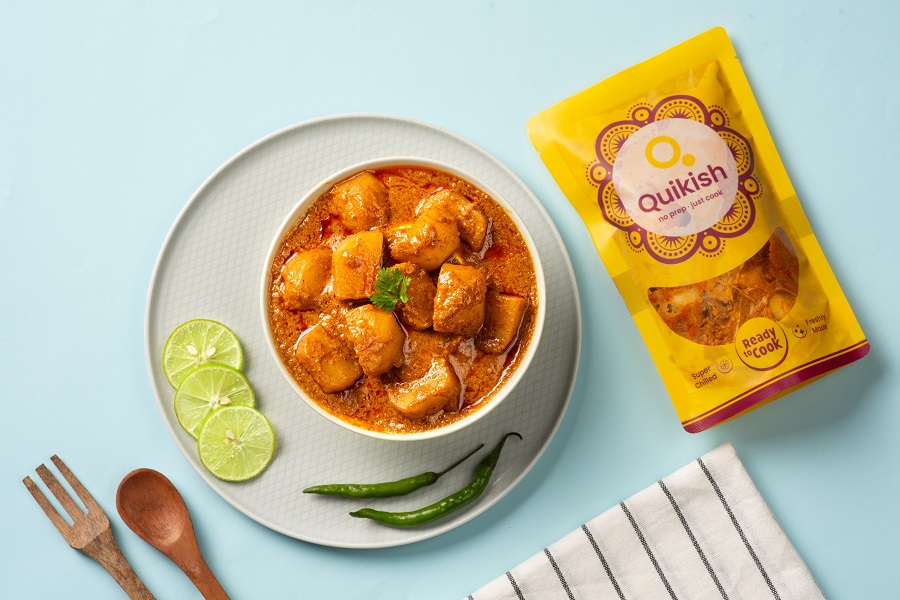 PANJIM:
Quikish, India's premium Hyderabad based easy-to-cook food brand has made an entry in the Goan market. Combining convenience and hygiene together, their delectable range of food products- 40 dishes in chicken, mutton, seafood, vegetarian and one pot meals makes life simple and easy.
Co-founded by Akshay Puljal, Hrishikesh Raj Saxena, Narendra Challa and Prashant Pai, Quikish urges people to try out the various flavoursome Indian meals from the comfort of their homes. Some favourites include Rajasthani Safed Mass, Tikkas, Butter Chicken, Andhra Chicken Iguru, Chicken Haleem, Mutton Rogan Josh and Khichdi.
The only such kind of brand in the Goan market is planning to launch local favourites in Goa too. "As a region Goa has a lot of potential and being a foodie myself, I love Goan cuisine. We have plans to introduce a couple of Goan dishes, for Goa and for the people in parts of the country to relish various culinary favourites of India, that's fresh and healthy too," says, Quikish CEO, Akshay Puljal. Besides, dishes from the West that are popular among Indians will be launched too.
Quikish adheres to high safety standards and all packets are vacuum packed to maintain freshness, seal in the flavours and for safe delivery. Currently it delivers to locations across India including Delhi NCR, Bengaluru, Mumbai, Pune, Kolkata, Hyderabad, and Goa.
Quickish is the alternative to home cooked food during busy schedules for people making it an enjoyable process start to end.
"We make sure that whatever reaches our customers in a pouch is not only a freshly marinated dish but also has no added preservatives, artificial colours and flavour of any kind" says, Akshay Puljal.