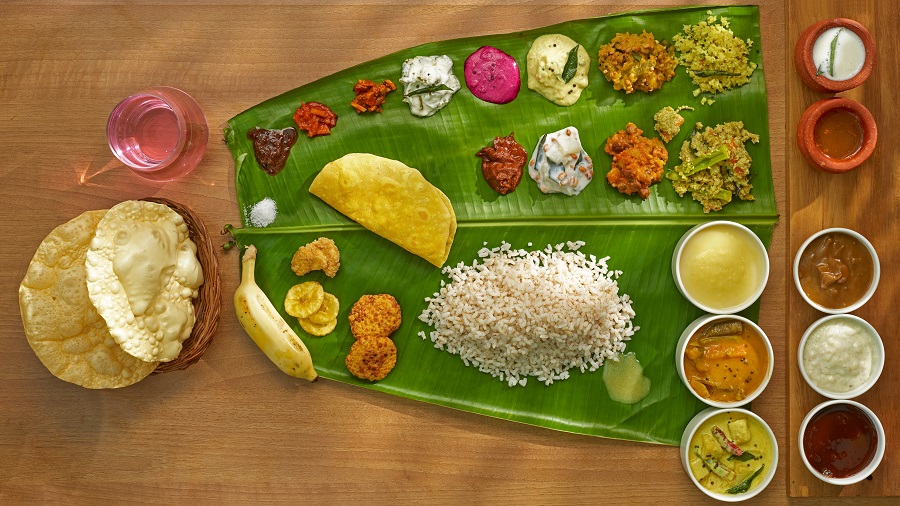 THIRUVANANTHAPURAM:
It's that time of the year once again when Keralites across the world celebrate the harvest festival and welcome King Mahabali on his annual trip to Earth, to visit his people. O Café has something special in store for those planning the star event of the day – the Onasadhya. The chefs at O Café know what this meal means to families and friends celebrating Onam, and this year bring 27 traditional specially curated sadhya dishes to your home.
As is customary, a lavish home-cooked feast is the order of the day and everyone waits eagerly for their banana leaf to be laden with tangy aviyal, chunky erissery, the colourful beetroot pachadi, olan, kalan, steaming mounds of choru with ghee and parippu curry with a touch of naranga achar, rounding it all with a helping of sambar and rasam. Crushing pappadum and pal payasam is the best way to bring this lovely, traditional, flavors-of-home meal to close.
This Onam, indulge in a culinary journey that evokes the nostalgia of a home-cooked meal, packed and delivered in boxes to serve one or two people. Sharing the bounty of the harvest festival is a given and guests can also request customized boxes of the meal. One can never have enough of payasam, can they? Our O Café chefs offer a selection of payasams – Ada Pradhaman, Kadala Pradhaman, Pazham Pradhaman, Palada Pradhaman, and Pal Payasam that can be ordered in litre packs.
This Onam, lay out an elaborate pookalam, spend time catching up with friends and family as we hope that the year ahead is kind to us and let our chefs bring the flavors of Onam to your home as you welcome guests with the customary Onam Ashamsakal and then announce Sadhya Velambunnu (Sadhya is served).
O Café's Onasadhya
Date – From 20th to 22nd August 2021
Available only on pre-order for Lunch
Timings:
For Home Delivery – 11.30AM to 2PM
For Dine-in – 12.00PM to 3PM
Price
Onasadhya – home delivery INR 949++ (serves one)
Onasadhya – home delivery INR 1700++ (serves two)
Payasam pack INR 650++/litre
Sadhya at restaurant INR 799++ per person
Delivery charges: INR 10 + GST per kilometer will be applicable to all the deliveries.
Onasadhya can either be delivered to your doorstep or picked up at our banquet pre-function area.
To Order Please Call Reservations Desk: +91-471-710 0111