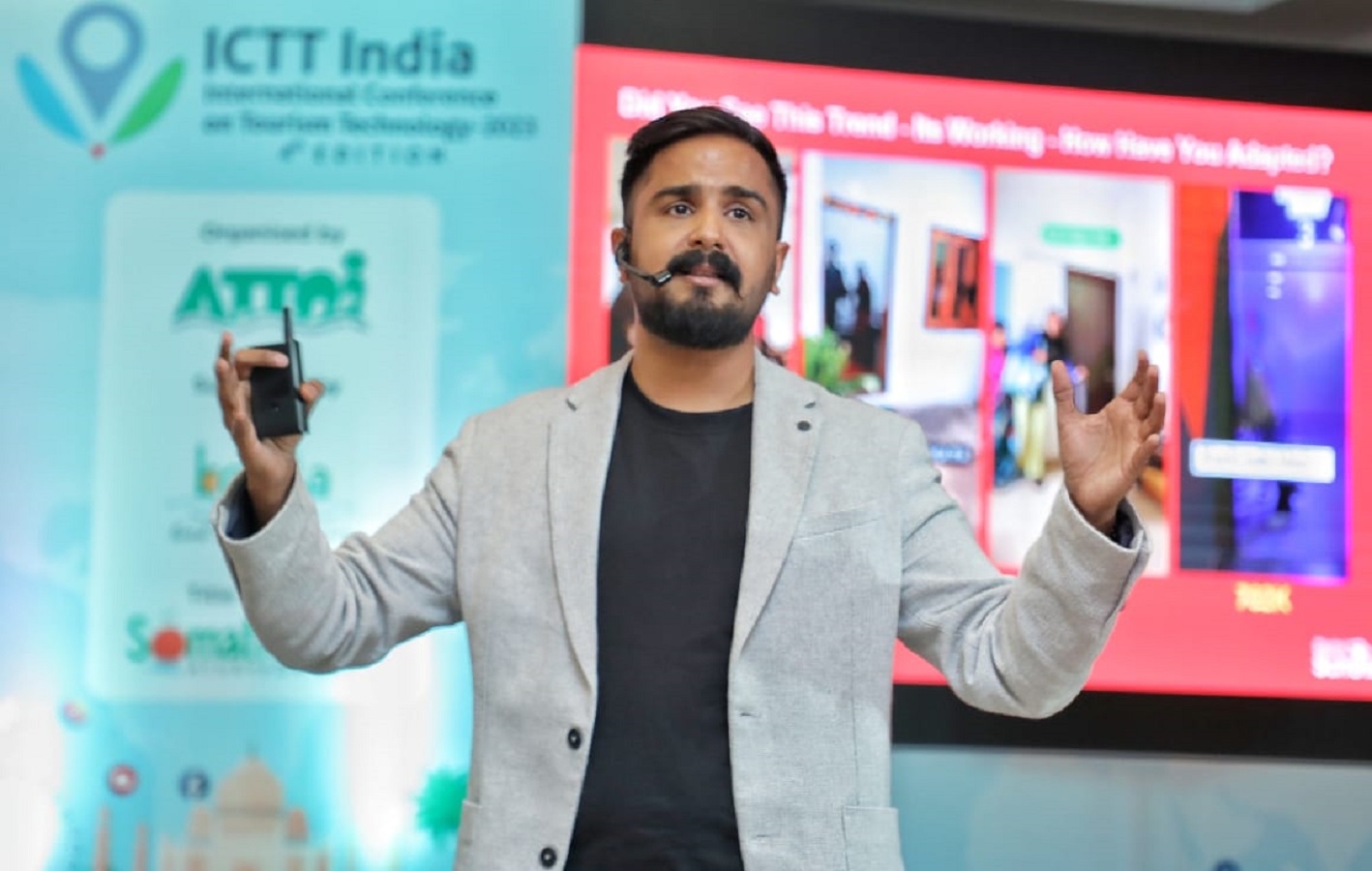 KOCHI:
Emotional connect is vital to videos on travel destinations, as inner feelings play a big role in the promotion of any activity on social media, speakers said at the International Conference on Tourism Technology (ICTT) in the city.
Instagram and YouTube videos must carry all the essential points on a chosen subject, but their marketing success depends on the impact it makes on the mind of the viewers, the experts noted at the milestone event organised by the Association of Tourism Trade Organisations, India (ATTOI) with support from Kerala Tourism.
Entrepreneur-trainer Sourav Jain, while highlighting the 'emotional connect', said anyone preparing a travel-related video should first realise its distinctness vis-à-vis the others. Audio-visual presentations on tourism gain wide social acceptance when they carry elements such as social justice, women's representation and gender equality, he pointed out.
As for Instagram Reels, one can go for short videos on each venture under the business. "That will highlight your variety," the media marketing consultant noted in his hour-long presentation on 'Tips for Creating Viral Instagram Reels'.
Professional storyteller and YouTuber Ivana Perkovic, addressing the 250-plus delegates at Gokulam Convention Centre which is hosting the fourth edition of ICTT, said quick money should never be the idea behind social-media videos. "Only very few people make good income from YouTube. Since brand advertisements can bring in decent money, it is necessary to generate credible information that can be of public interest," she said in her talk on 'How to Grow Your Youtube Channel'.
Aspiring YouTubers should not go for videos that are "too short". They should be of no less than 10 minutes and not more than 15 minutes if the topic is "particularly interesting". Highlighting the role of patience in the venture, Perkovic suggested creation of one video each week, thus adding to 52 a year. "Don't insist on total technical perfection right from the start. That you will slowly gain. What matters always is that the narrative should appeal to those interested in the subject," she added.
YouTubers should not pass judgements or opinions based on mere personal experience, the speaker said. Further, videos being visually appeal should not make the maker lax about the sound part. Audio is equally important, she said.
The fourth ICCT held five sessions with focus on the potential and role of technology, social media and smartphone apps in catalysing the growth of the travel and hospitality industry, provided a platform for industry professionals and experts to come together to network as well as share knowledge. The delegates discussed the latest trends and developments in tourism, particularly about online marketing.
Earlier ATTOI President Vinod C.S and ICTT convenor Anishkumar P.K. addressed the delegates, who included representatives of tourism associations.
The event was held amid two-third of Indian travellers, post the pandemic, booking trips on digital platforms and with online tour operators.
Thiruvananthapuram-based ATTOI is India's first industry association to incorporate into its business charter a commitment to Responsible Travel and Sustainable Tourism. The inaugural ICTT was held in 2013, followed by a second edition in 2017 and the third in 2019 — all with the idea of meeting the demand and supply of changing business situations.