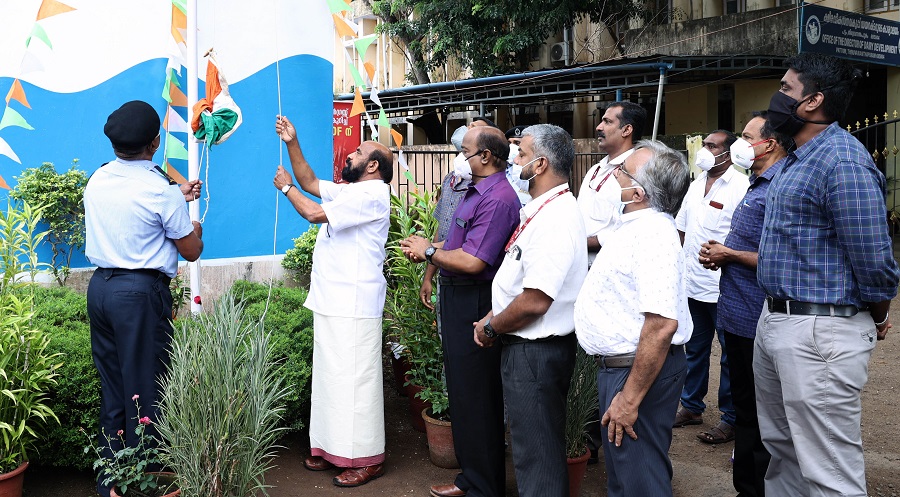 THIRUVANANTHAPURAM:
Thiruvananthapuram Regional Co-operative Milk Producers Union (TRCMPU) celebrated the 75th Independence Day today.
TRCMPU Administrative Committee Convener N Bhasurangan hoisted the National Flag at the ceremony held at the Regional Union's office premises. TRCMPU Managing Director D S Konda was also present.
On the occasion, Bhasurangan recalled the selfless services of the freedom fighters and the martyrs who laid down their lives for securing independence from British rule. The employees and security staff of the TRCMPU office also attended the function while adhering to Covid-19 protocols.