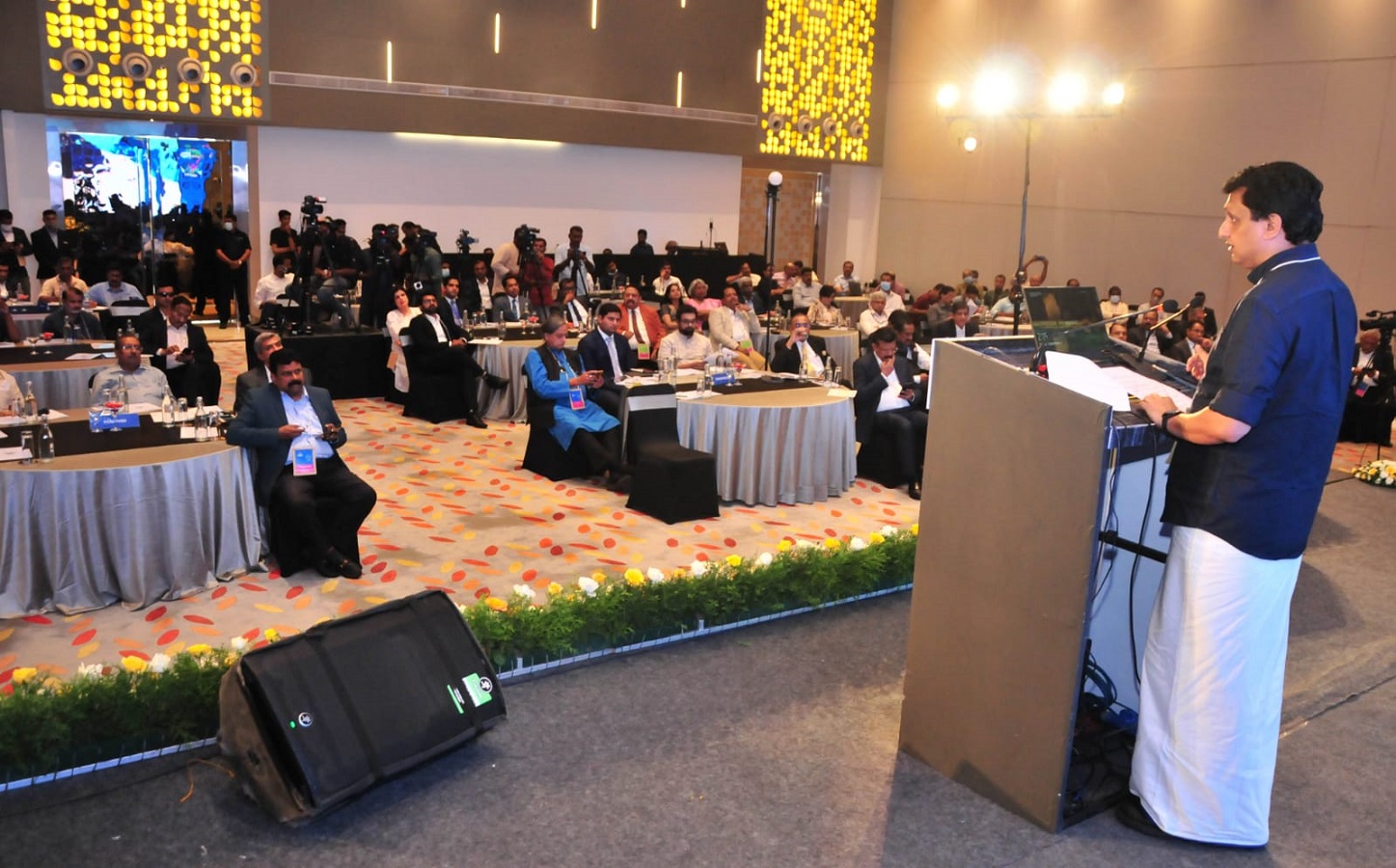 THIRUVANANTHAPURAM:
The country's deep-south region must host a flurry of variety events, brand its traditional festivals and nurture niche tourism to boost local connectivity,a pioneering meet of 30-plus airlines exhorted today.
Small aircraft with busy schedules must grow as a new travel culture in Kerala and adjoining Tamil Nadu even as the two states must groom an integrated surface transport system, speakers said at 'TVM and Connectivity Summit' organised by Trivandrum Chamber of Commerce and Industry (TCCI).
Kerala Tourism Minister PA Mohamed Riyas emphasised on 'connectivity' as the state has been recording resurgence in travel after fierce spells of COVID-19. "The first quarter of 2022-23 clocked a 72.48 per cent rise in domestic travel, with Thiruvananthapuram district alone registering 6.9 lakh tourists," he said.
Pointing out that Thiruvananthapuram, Kollam and Pathanamthitta offer scope for a wide range of tourism activities, the minister stressed the need to galvanize business meets and wellness packages in these three districts. "With safe journey, accommodation and food that we continue to offer in the post-pandemic era, tourism is back on its path to recovery in Kerala," he added.
Kerala Transport Minister Antony Raju, speaking on 'Growth-focused Integrated Transport System', pointed out the vitality of waterways as a popular means of travel in the coastal state with its rivers, backwaters and canals. The government is working towards realising a planned route that facilitates navigation of 516 km between Kovalam near Thiruvananthapuram and Bekal in Kasaragod.
The summit, with focus on the three Kerala districts along with Kanyakumari and Tirunelveli of southern Tamil Nadu, sought to turn a new chapter in their connectivity, considering the "immense potential" this belt possessed across domains.
Dr Shashi Tharoor, MP, who chaired the opening session of the event at Hotel 'O' by Tamara, pointed out that air routes in Kerala remain under-served even as the slender state has as many as four airports."We are yet to fulfil the potential of tourism using increased connectivity," he said, citing the possible promotion of air travel between his constituency of Thiruvananthapuram and native Palakkad, 300 km north. Such short-distance flying facilities exist in Europe, USA and East Asia, he pointed out, citing how they have contributed to economic growth.
Adani Group Vice President (Finance) Jeet Adani spoke on how collective and dedicated efforts by stakeholders can promote the southern Indian region's exotic locations, Ayurveda and wellness. "Strengthening of the knowledge economy, building the health infrastructure and developing the exciting entertainment infrastructure are equally important," he noted.
TCCI President S.N. Raghuchandran Nair emphasised on the need for people's participation in promotion of connectivity. "We must send a budget proposal to the government on this matter, coordinate efforts of departments and promote public-private partnerships as well as contribution from non-governmental organisations," he said.
Infosys Co-founder Kris Gopalakrishnan spoke on the southern region requiring holistic development for its strong position on the world tourism map. "Thiruvananthapuram can work towards becoming a wedding destination, given its natural beauty and pleasant climate," he added.
IBS Software founder-Chairman V.K. Mathews projected a decade's period till 2032 as that of "highest travel", noting that global tourism has already begun generating 90 per cent of its pre-COVID revenue.
Gouri Parvathi Bayi of erstwhile Travancore royal family addressed the meet, which was welcomed by TCCI Secretary Shri Abraham Thomas. 'Awake Trivandrum' CEO Shri Renjith Ramanujam, who is director of the summit, introduced the agenda.
A subsequent session on 'People's Voice' was addressed by MPs N.K. Premachandran, Anto Antony and John Brittas.