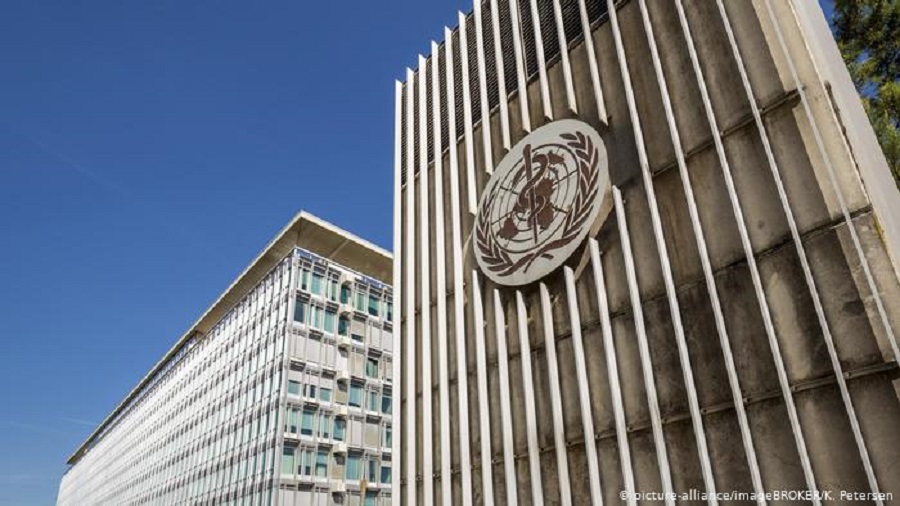 THIRUVANANTHAPURAM:
Kerala can meet the United Nations' goal on reducing by one-third its premature mortality from non-communicable diseases (NCDs) if the state scales up its healthcare, goes for convergence and sets intermediate targets during the run-up to 2030, a senior WHO official said today.
The state is challenged with a "separate conundrum" compared to other parts of the country and world, making its population particularly vulnerable to Covid-19 and its lasting effects, Dr Cherian Varghese, Coordinator NCD Management, WHO, told an international health summit, organised by Department of Health and Family Welfare, Government of Kerala
The top four risks the people of Kerala face are high blood pressure, unhealthy diet, diabetes (26%) and obesity (40%), while the top four causes of deaths in the state are heart diseases, stroke, suicide and chronic inflammatory lung disease, he substantiated in his keynote address at a session of 'Meet the SDGs — Beat the NCDs'. A third of Kerala's population suffers from hypertension, he added, quoting a 2019-20 survey by the National Family Health Survey.
Such a situation warrants regulation of food, which should be fat-free and low in salt, alongside a culture of regular physical activity, healthier transport, less air pollution and better urban planning. There should be a legislation that curtails the consumption of tobacco (17% among men) and alcohol (20% men), besides differential taxation where healthier products become affordable and vice versa. "All this has to be supported by a big-time health literacy drive," Dr Varghese noted in his online talk on 'Towards a Healthier Kerala 2030'.
"Multi-morbidity is the norm in Kerala. It is unlikely that a person in the state goes to a PHC (primary health centre) with just one ailment at a time," the speaker pointed out, emphasising the need for PHCs and FHCs (family health centres) to brace up to this exigency. Improvement of lung health is another area that merits priority.
Kerala's FHCs should come to be defined by the excellence in reducing NCDs, alongside improving mental health and ageing-related services. "Each FHC should have a public health officer. Such centres should also focus on hypertension control, risk reduction of cardiovascular diseases and reducing amputation. We can also convert Covid hospitals into Beat NCD kiosks," he added at the session which was inaugurated by K K Shailaja, Kerala Minister for Health, Social Justice, Women and Child Development.
Better primary care can prevent and even end organ damage, Dr Varghese said. Kerala should care-efficient referrals by adopting a hub-and-spokes method on the lines of the operations of STEMI India as a 2012-founded non-for-profit organisation. As for cancer control, patients require seamless care and authorities must publish the survival rates.
"HPV vaccination and targeted screening can reduce the cases of cervical cancer to 4 per 100,000. Kerala must have a state cancer registry that goes for mandatory reporting of cases from all facilities handling cancer diagnosis and management," he added.
Training in public health must be intensified, with internships in government programmes, dual degrees such as MD-PhD and BDS-MPH, AI-backed digital health, linkage of institutions and setting up of learning labs that promotes implementation research. Leveraging and repurposing institutions such as Kerala State AIDS Control Society and the Ayush department.
Kerala can maintain the WHO-recommended SCORE by surveying populations and their health risks, counting birth and deaths (and the causes of the latter), optimising health service data, reviewing progress and performance, and enabling data use for policy and action.
Dr Satheesan B, Director Malabar Cancer Centre at Thalassery in Kannur district, spoke on the primary and secondary targets set under the Kerala Cancer Control Strategy (2018-20) to achieve the UN's 2030 goal.
The session was held as part of the second phase of the five-day webinar, which began on February 17 with Kerala Chief Minister Pinarayi Vijayan inaugurating it.
The final part of the event will be held on March 4, where speakers will delve into 'Moving Towards TB elimination — A Call for Action'.