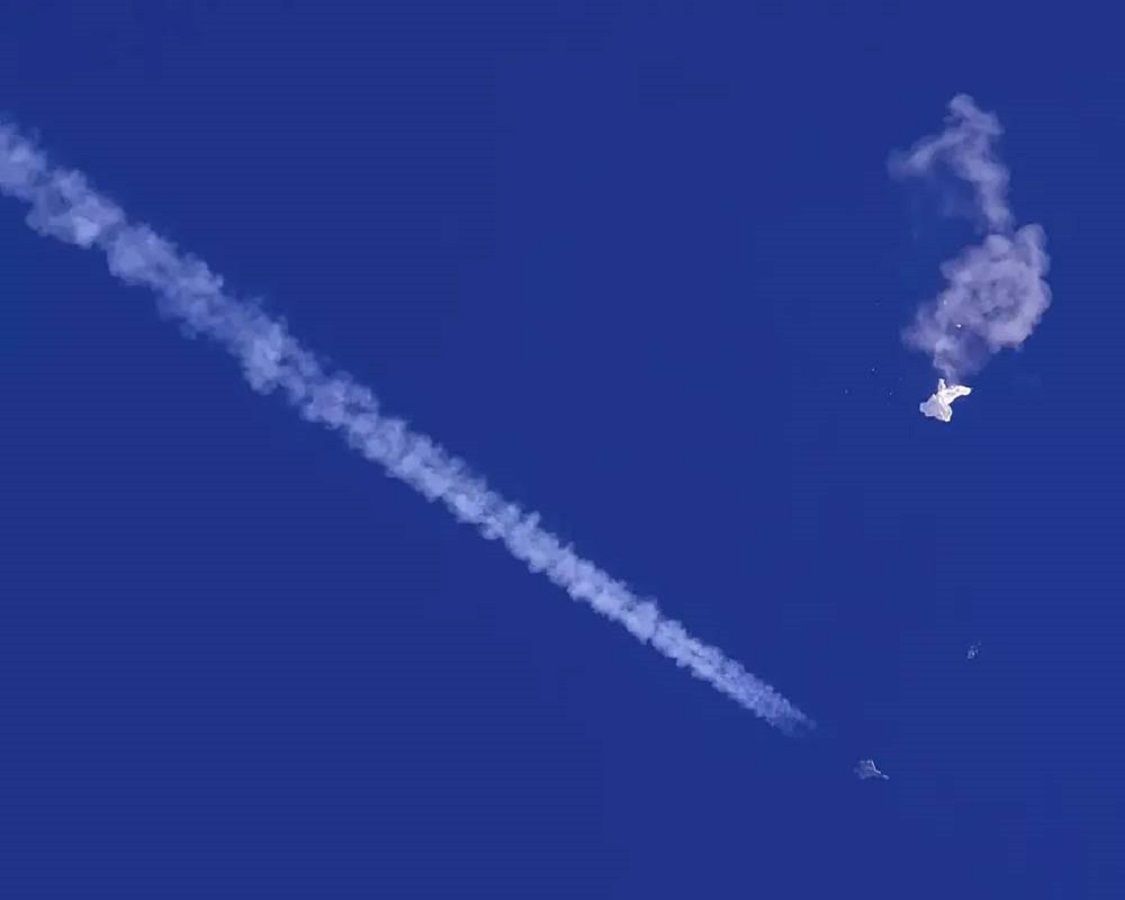 WASHINGTON:
The United States on Sunday shot down another unidentified airborne object in its airspace, a day after it brought down a similar "cylindrical" object over Canada.
An F-16 fighter jet, at the direction of President Joe Biden, fired an AIM9x to successfully shoot down the airborne object flying at approximately 20,000 feet altitude in US airspace over Lake Huron in the State of Michigan, Pentagon Press Secretary Brig Gen Pat Ryder said.
After the shooting down of a Chinese surveillance balloon in the Atlantic Ocean, off the coast of South Carolina last Saturday, this is the third such shooting down of an unidentified airborne object in a week. The previous two were shot down by US fighter jets in Alaska on Friday and one over Canadian airspace on Saturday.
Unlike the first balloon, which the US says is from China, the origin of the rest of the three has not been disclosed yet by US and Canadian authorities.
Biden ordered the shooting down of the airborne object on Sunday at the recommendation of Defense Secretary Lloyd Austin. Its path and altitude raised concerns, including that it could be a hazard to civil aviation.
The location chosen for this shootdown afforded the opportunity to avoid impact on people on the ground while improving chances for debris recovery, the Pentagon official said.
"There are no indications of any civilians hurt or otherwise affected," he noted. North American Aerospace Defense Command maintained a visual and radar track on the object after detecting it Sunday morning.
"Based on its flight path and data we can reasonably connect this object to the radar signal picked up over Montana, which flew in proximity to sensitive DOD sites. We did not assess it to be a kinetic military threat to anything on the ground, but assess it was a safety flight hazard and a threat due to its potential surveillance capabilities. Our team will now work to recover the object in an effort to learn more," Ryder said.