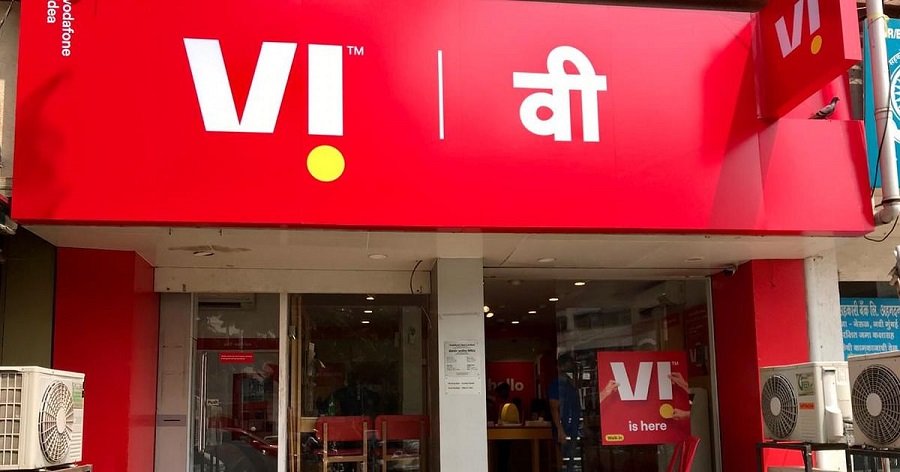 MUMBAI:
MSMEs account for one-third of India's economy and are one of the key pillars of the country's Atmanirbhar Bharat agenda. At a time when digital transformation has become crucial for businesses to sustain and grow, the Government has identified digital and technology adoption as
one of the core challenges for the MSME sector. On the occasion of World MSME Day today, Vi Business, the enterprise arm of leading telecom operator Vodafone Idea (Vi), has once again reiterated its commitment to catalyse the digitalization of MSMEs for enabling inclusive growth of the economy.
Having conducted the largest such assessment of India's MSME sector, covering nearly 1 Lakh respondents across 16 industries – Vi Business shared insights on the digital readiness of MSMEs. The study is aimed at understanding the digital maturity of MSMEs and their level of digital adoption. The 16 industries include Media & Entertainment, Manufacturing, IT & ITes, Education, Logistics, Professional Services, Banking, Construction, Mining etc.
With the launch a 360 degree #ReadyForNext 2.0 program covering – 1) Insights from its 'Unlocking MSME Growth Insights' 2023; 2) Upgraded Digital Self Evaluation tool to help MSMEs harness technology; and 3) Exclusive MSME Offers to help them thrive – Vi Business has further strengthened its focus on growth from the segment.
Key Highlights from the Vi Business 'Unlocking MSME Growth Insights Study' 2023:
 Findings signal crucial need for digitalization of MSMEs with Digital Maturity just between 55 to 60% across industries
 MSME sectors such as Logistics, Media, Manufacturing higher on the Digital Maturity Index, while Retail, Education, Hospitality are lower
 Collaboration & Productivity, Security, Cloud, and IoT are four Technology areas that are helping MSMEs become more digitally mature
 Top 5 characteristics displayed by companies which are high on Digital Maturity are
o Founder/Business Owner Participation in Digital transformation
o Digital As a Culture
o Technology based tracking of business operations
o Complete System Integration
o Active Adoption of technologies.
 MSMEs with higher digital maturity chose four key solutions – Collaboration & Productivity, Security, Cloud, IoT
 49% of MSMEs are yet to implement Security products
Commenting on the program, Arvind Nevatia, Chief Enterprise Business Officer, Vodafone Idea said "The Small and Medium enterprises contribute about 30% of India's GDP. While this sector has seen unprecedented digitalisation, post pandemic, yet its digital maturity index is still just 55 to 60%. We believe that with the right Technology tools, MSMEs can unlock their growth potential and be an even bigger growth driver for the country's economy. ReadyForNext program is our commitment to MSMEs to provide long-term solutions that simplify their decision-making process, as well as help them identify the right focus, direction and solutions for their business, to make them ready for tomorrow. Our comprehensive portfolio of solutions is tailor made to enhance Productivity, Customer Reach and Security for MSMEs in the Digital era."
Vi Business has created relevant propositions for MSMEs built on the insights from the study and catering to the emerging business needs of MSMEs. Additionally, Vi Business has also enhanced its Digital Assessment Tool this year.
ReadyForNext Digital Assessment Tool: Vi Business in association with Dun & Bradstreet, has developed a platform to help MSMEs assess their digital readiness, identify gaps, and take the required steps to become a future ready organisation. The digital evaluation process helps business owners assess their setup across three aspects: Digital Customer, Digital Workspace and Digital Business. Basis their responses, the platform will provide a relevant user specific report to the company stating their digital maturity scores, benchmark against the industry, and also recommend technology based solutions.
ReadyForNext 2.0 tool is an enhanced version with customised questionnaire, a more dynamic and personalized assessment which will be based on the MSME respondent's industry and annual turnover of the company. MSMEs can access this platform on:
https://www.myvi.in/business/enterprise-segments/smb/msme-readyfornext-digital-assessment
ReadyForNext Exclusive MSME Offers are built on three pillars – Collaboration & Productivity, Customer Reach and Security. To cater to the wide range of requirements for enhancing productivity, efficiency, reach to end consumer, and security, as well as based on the insights of the
report – Vi Business is bringing a range of products tailor made for MSMEs at special prices.