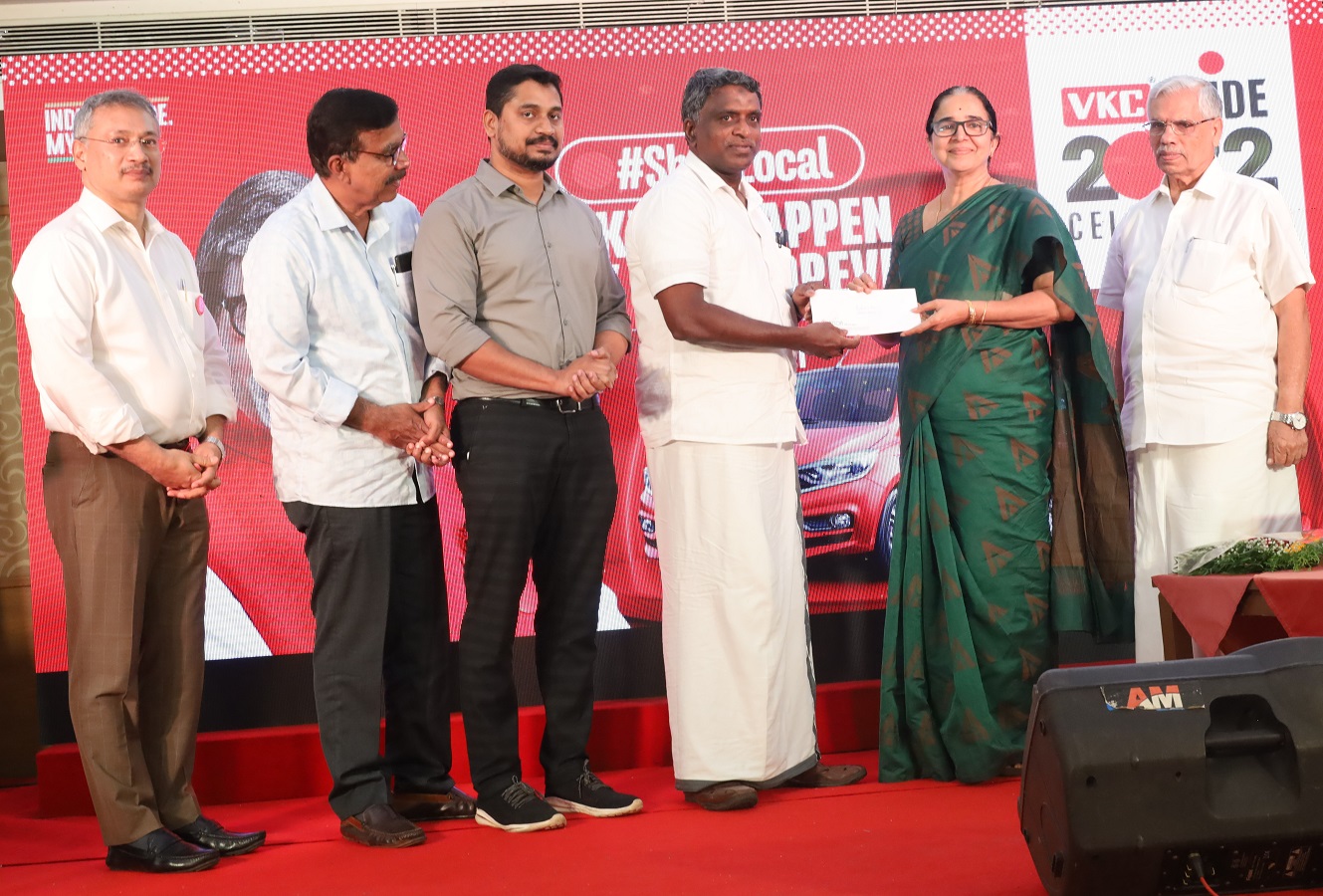 KOZHIKODE:
The winners of the prize scheme organized for customers in connection with the VKC Pride's flagship neighbourhood business promotion campaign 'Shop Local' have been announced.
Mayor Dr. Beena Philip picked the winners in a lucky draw held at the Shop Local mega event held at Kozhikode. The bumper prize winner is Subhish Tanur who will get a brand-new car. The four second prize winners will receive four Enfield bikes. Winners of Karnataka, Andhra Pradesh and Telangana states were also announced during the event. As many as 3000 prizes have already been distributed to customers through weekly lucky draws as part of the campaign.
"The Shop Local campaign aimed at promoting neighbourhood businesses and the culture of shopping locally has been embraced by both traders and consumers. Through this, we helped stimulating local markets in various states. VKC Group will continue its Shop Local campaign with various schemes to support neighbourhood businesses who faces existential threats from e-commerce and online shopping majors," said VKC Razak, Managing Director, VKC Group. In connection with the Shop Local campaign, financial support from the Dealer Care Fund introduced by the VKC Group for the welfare of dealers and employees was also distributed. Balan K, salesman, National Footwear, Parappanangadi and Fasil of KS Footwear, Thaliparamb were given 25000 each.
VKC Group Director V Rafeeq welcomed the gathering during the event. Chairman VKC Mammad Koya presided. Dealers, retailers and staff members were also present. VKC's Shop Local Camp has benefited more than two lakh neighbourhood traders across the country. Following the success of the scheme in Kerala, this neighbourhood business promotion scheme was extended to other states also and successfully running across Bihar, Jharkhand, West Bengal, Assam and Odisha. VKC Group has roped in Amitabh Bachchan as its brand ambassador to promote the noble initiative.