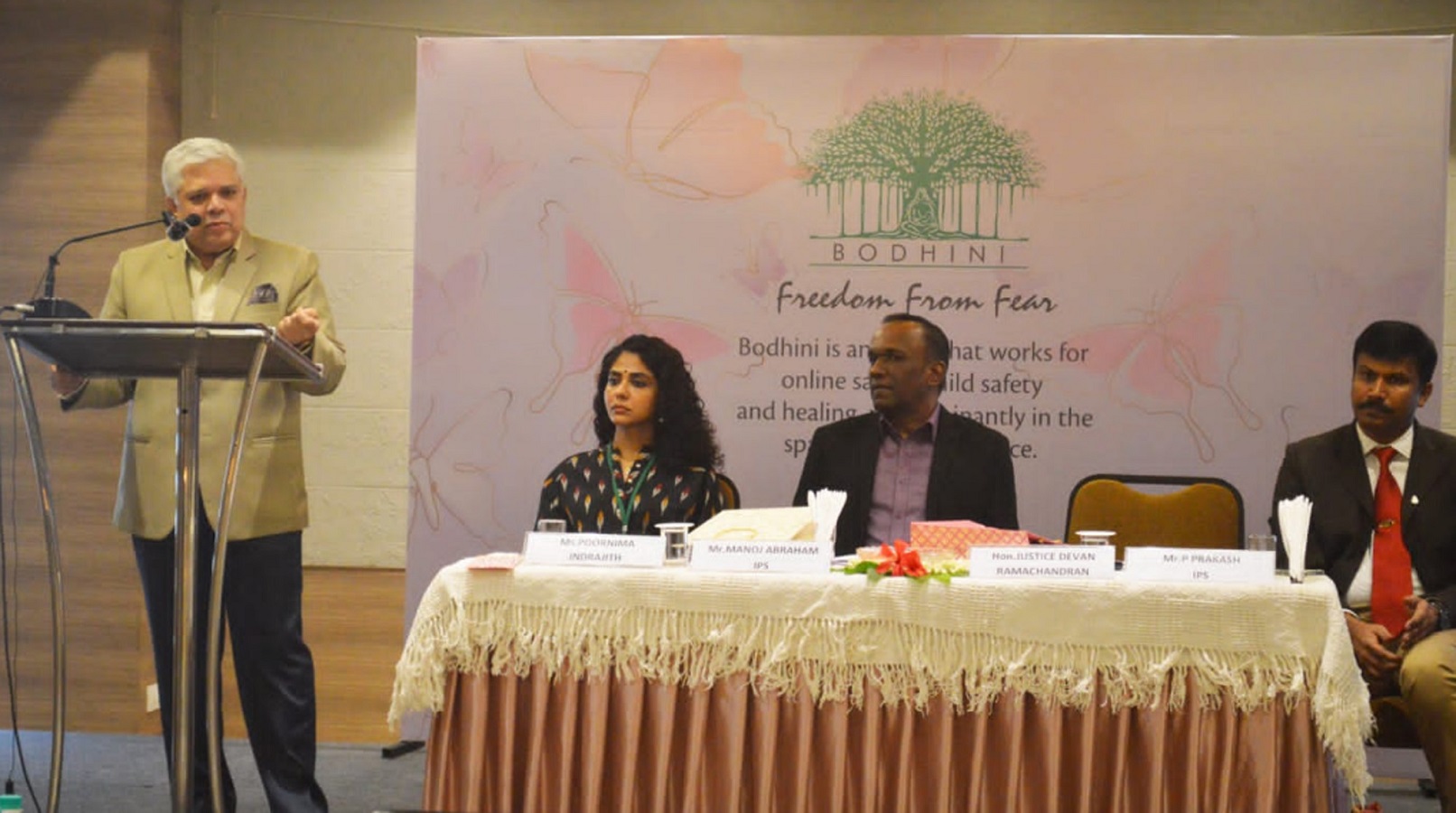 KOCHI:
Justice Devan Ramachandran launched the website of Bodhini at IMA Hall, Kochi on the 25th of February 2023. Bodhini is an NGO that deals in the spaces of cyber safety, body safety and healing, predominantly in the spaces of sexual violence. Bodhini emphasises on the principle that just as traffic rules help to prevent accidents on the road, teaching individuals online safety rules and empowering them in the right ways would help them to keep themselves safe.
Bodhini also emphasizes on the need to have a proper understanding of the trauma of the victim and it is crucial for stakeholders, support systems and the victim, himself or herself, in healing and moving forward. Living well is the best gift one can give oneself. The website, bodhini.in, carries information on how to handle threats, where to report, how to heal and move on and a whole lot of information including mindfulness, the power of gratitude and work-life balance, all of which helps to keep individuals safe.
At the function, ADGP (Vigilance) Sri. Manoj Abraham handed over the recording of the awareness sessions to Cyberdome Nodal Head IG Prakash. The sessions are used in schools, work spaces, colleges and at community level and cover topics like online safety, toxic relationships, stalking, digital de-addiction, gaming issues, how to move forward in positivity and gratitude, and related topics. The live sessions have already covered more than one lakh students and the short videos available on Bodhini Kochi channel has garnered more than 50 lakh views.
The sessions can be availed through Cyberdome or Bodhini at 8891320005, email id – b[email protected]. The website can be accessed at bodhini.in.
The NGO hopes to get the public to join in the campaign to get this information to as many individuals as possible so as to help create a safer world with positive strokes.